The Slovenian Ana Roš was voted best female chef in the world as announced by  the magazine of the award World Best Female Chef 2017, the same that as every year ranks the Top 50 Restaurants in the world. The ceremony will take place on April 5, during the World's 50 Best Restaurants prizegiving, for the first time in Australia, in Melbourne.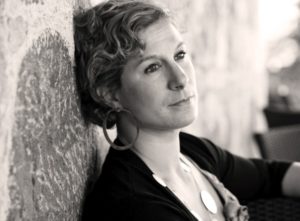 Ana Roš leads the kitchen of the family restaurant Hiša Franko, which is located in Kobarid, the ancient Caporetto, a few kilometers away from the Italian border and along the Isonzo Valley. With a degree in Diplomatic Sciences, she speaks 7 languages ​​that led her to go around the world in search of recipes turning pairs away in daring combinations but always inspired: deer and wasabi, salt cod and beans, cinnamon and duck, trout and fried seaweed, calamari with lamb sweetbreads, black garlic, caramelized walnuts and fossa cheese mousse.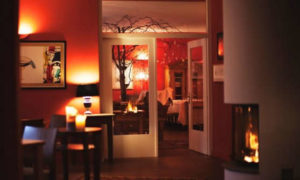 In 2016 she was the first female protagonist of Chef's Table episodic series by Netflix digging in life and especially in the kitchens of many international chefs. Her cuisine expresses the best potential of local products strictly donated by season using forests, mountains and rivers as a pantry.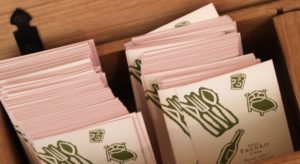 Chef Ros creates recipes such as barley with mushrooms, potatoes and bologna; liquid beet ravioli with fermented ricotta and smoked eel; beef tartare, sour cream and mousse of anchovy with smoked beef marrow; trout, spruce fir, chestnuts and trout roe; cabbage, hay and hazelnut.
Dedicated to nature
In my creations you can feel 
Love for essential, raw food
Love for filled pastas
Respect of terroir
And of the season
And with my desserts again from the beginning-same ingredients
And similar sweet-salty combinations.
Her restaurant Hiša Franko is located in a beautiful inn, indeed gostilna, a renovated cottage owned by the family of her partner Valter Kramar surrounded by waterfalls and streams in the shadow of Monte Nero.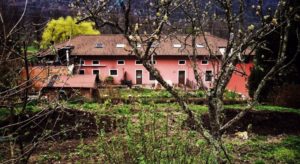 The old tales describe Hiša Franko as an inn for the passing trade, as a flour mill, barn, farm and hospital during the First World War. According to legend, the writer Ernest Hemingway, wounded on the Isonzo front, was taken care of in the house Hiša Franko and, in one of the rooms facing the courtyard, he wrote his "Farewell to Arms."
The valley of Isonzo, is a little paradise on earth with emerald rivers, natural hot pools, almost tropical forests and meadows at high altitudes. Staying at Hiša Franko, as well as enjoy the cuisine of Chef Roš, in an oasis of peace and quiet, you can go for long walks, bike rides, mountain biking, go fly fishing, hunting, fly with paragliding, rafting, canyoning, rivering, visit many museums, including the award winning museum in Kobarid, open-air museums, visiting huts and Brda, the first wine production area in Slovenia.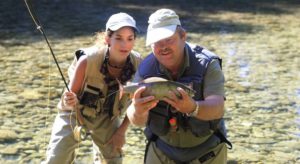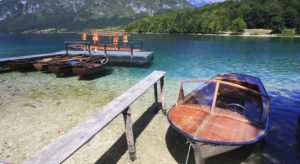 An alternative destination for a rejuvenating break.
Hiša Franko
Staro Selo 1
5222 Kobarid – Slovenia
Phone +386.(0)5.3894120