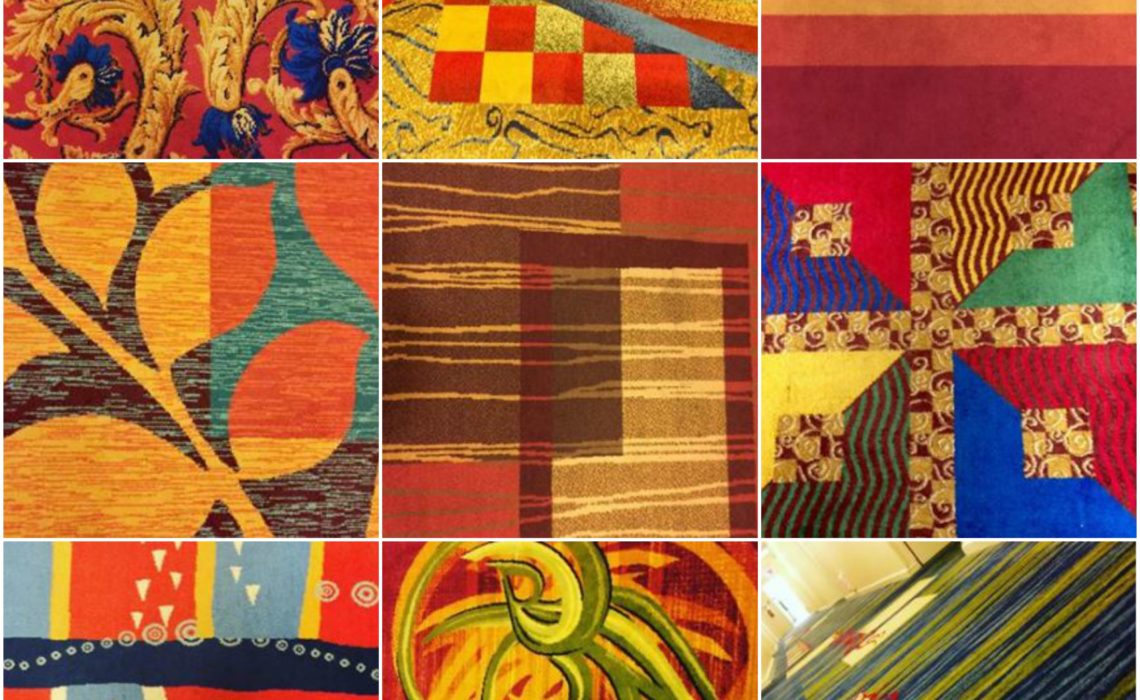 Even the less attentive eye can not sometimes have escaped the extremely imaginative design of the carpet of the hotel in which reside. In neutral colors or bright tones, with geometric patterns, stripes or floral … the imagination of  carpet designers is inexhaustible. The Dallas-based photographer Bill Young knows that well, as peremptorily attests on his site, 'I travel for a living. Stay in a lot of hotels. See a lot of carpets. " He had the attention to observe them and started to document the variety on an Instagram account dedicated to them. The effect is really captivating, mesmerizing and sometimes even a little disturbing.

Although the account has existed for a long time, it is only in recent weeks that it has become extremely popular: a tweet soon became viral of the photographer's young daughter "All I Want For Christmas is for my Dad's hotel carpet Instagram to go viral, please help this happen."  has earned thousands of followers and at the time of this writing, Bill's Instagram boasts over 595,000 followers.
Here are some examples that demonstrate how varied this art of hotel carpeting is. Next time you reside in a hotel you will know what to notice first!