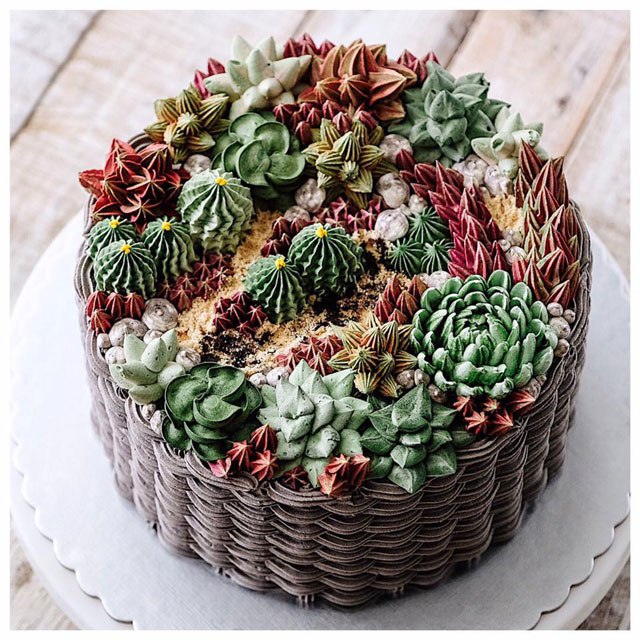 Would you believe that these lush terrarium are made with buttercream, frosting and are incredibly delicious cakes?
It all started back in 2013 when a Jakarta-based housewife rummaged among the mother's baking recipes looking for an idea for a Christmas cake for the school of her daughter. Since then Iven Kawi never stopped and with her husband she now operates, in the city of Tangerang, Zoezo Bake a pastry shop with 12 talented bakers employees.
She serves her succulent cakes to desserts lovers and succulent enthusiasts customers all over Indonesia. Cacti, succulents in a whole terrarium come to life on cakes and cupcakes. Every small plant is made with butter, powder sugar, food coloring and sometimes some additional flavoring. As in real life they are all different in shape, size and color. Once obtained the desired shape, she uses a piping tecnique to create realistic needles, spines, and leaves. These lush succulent plants are grouped together and arranged to bloom as lifelike garden and terrarium.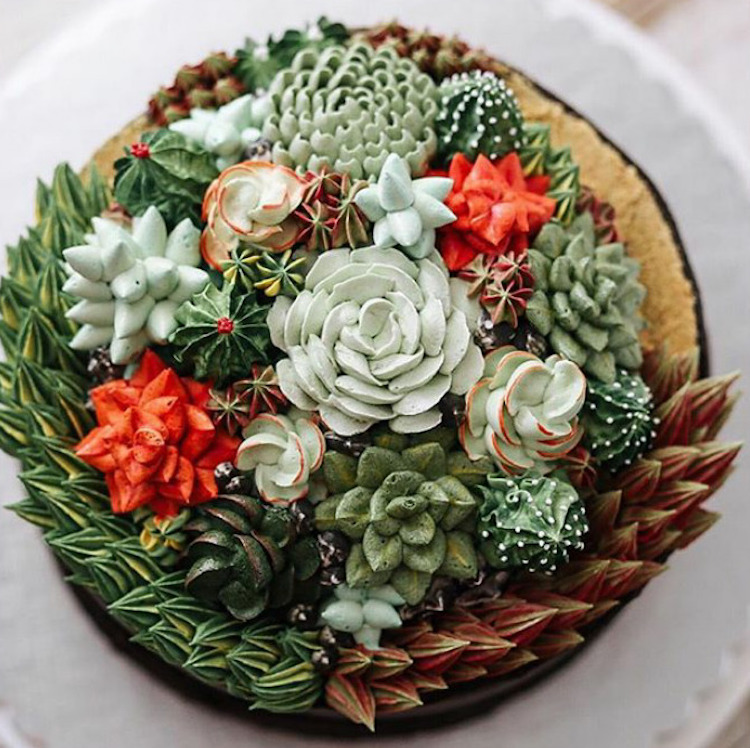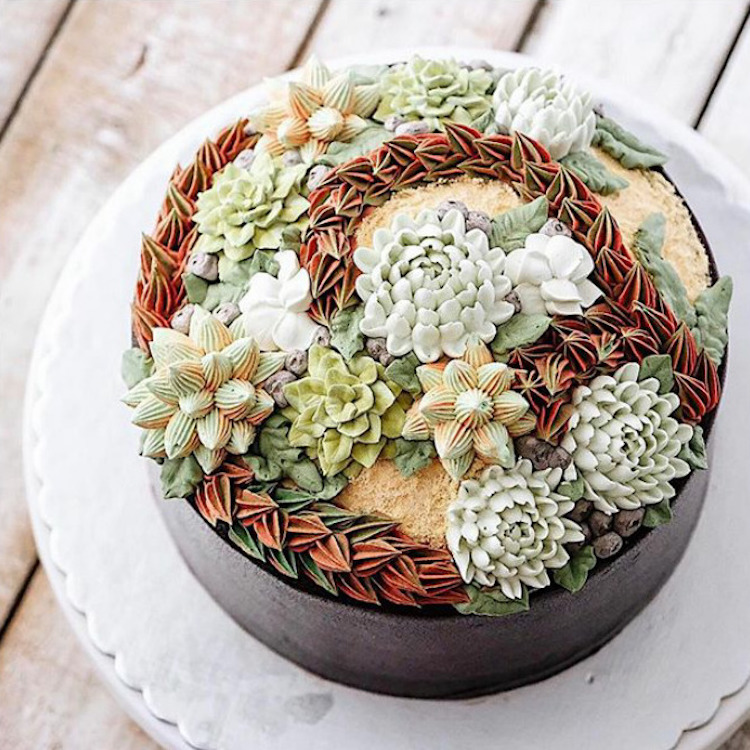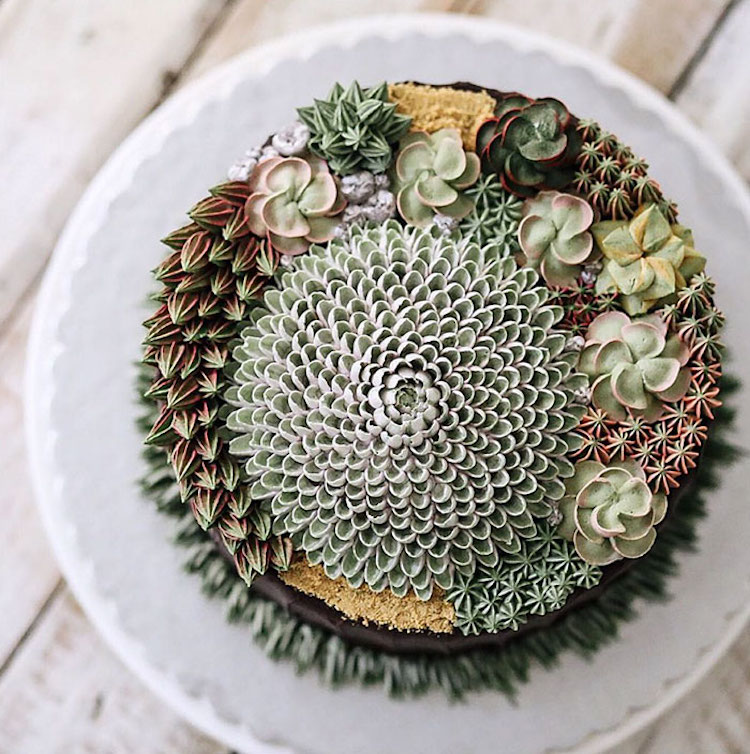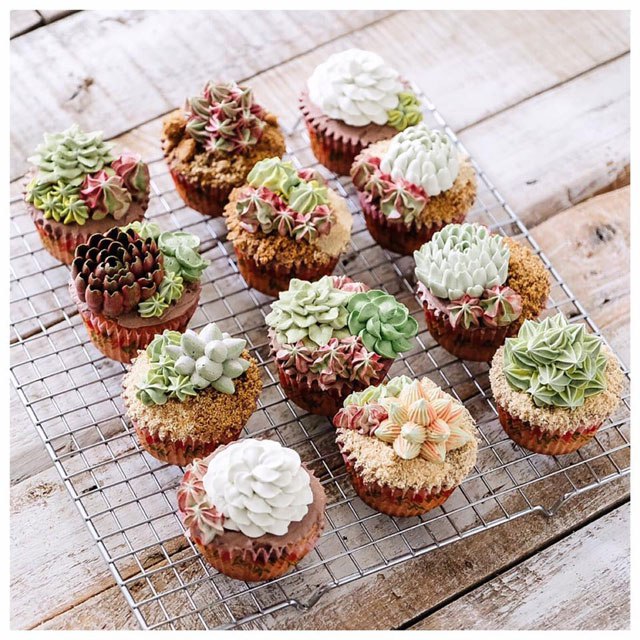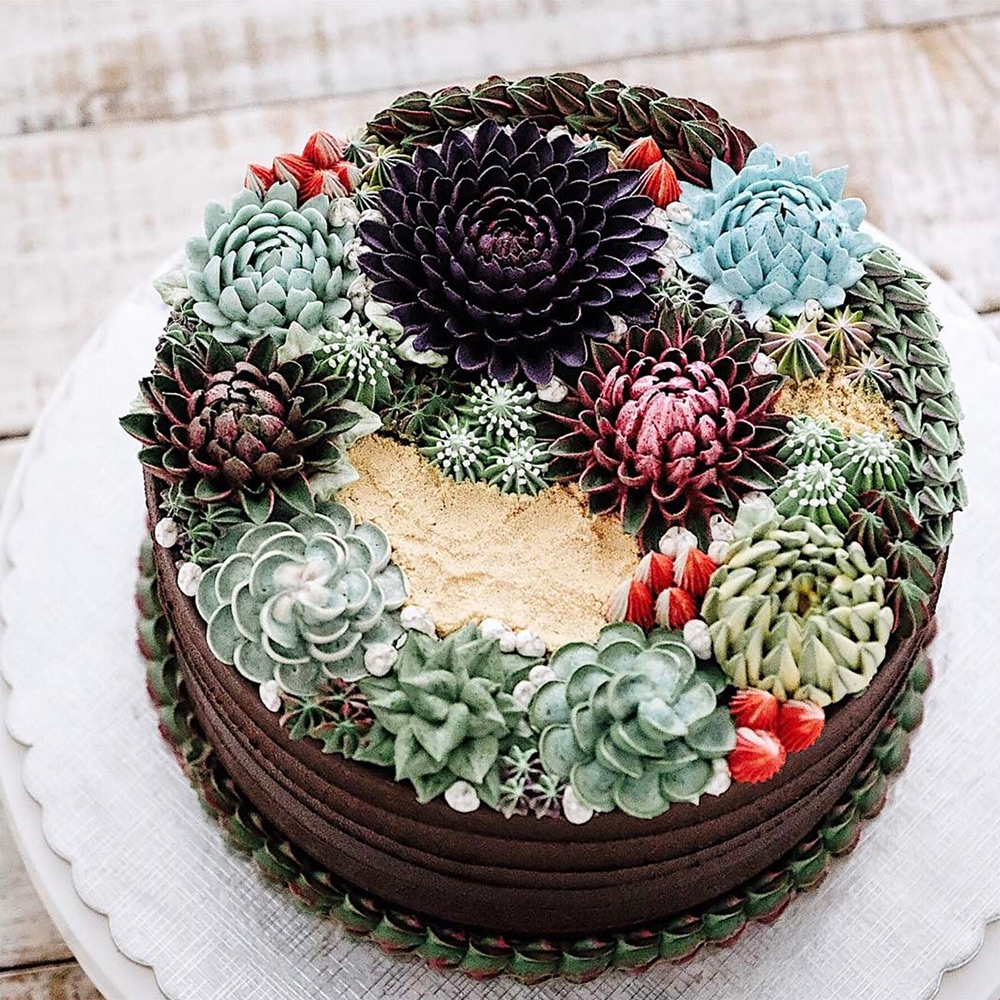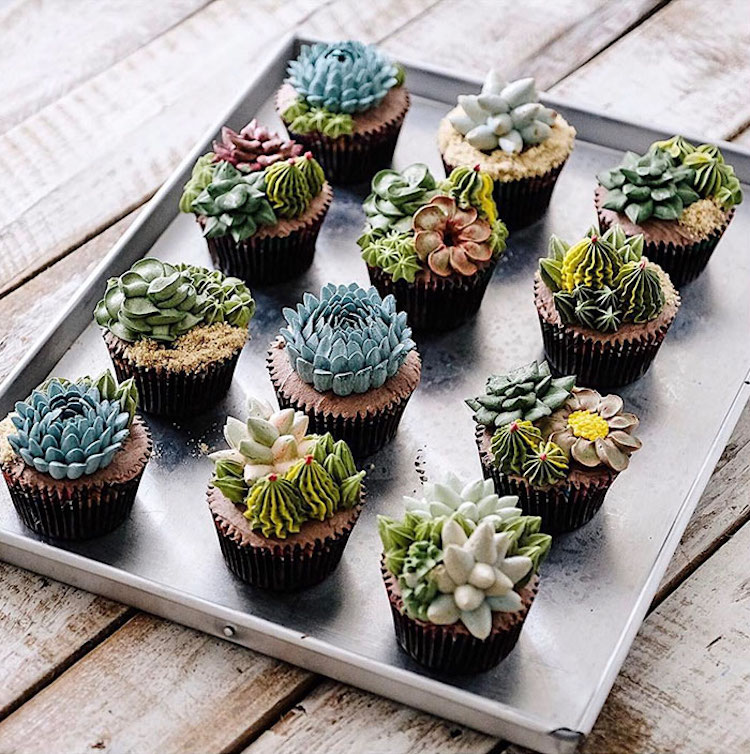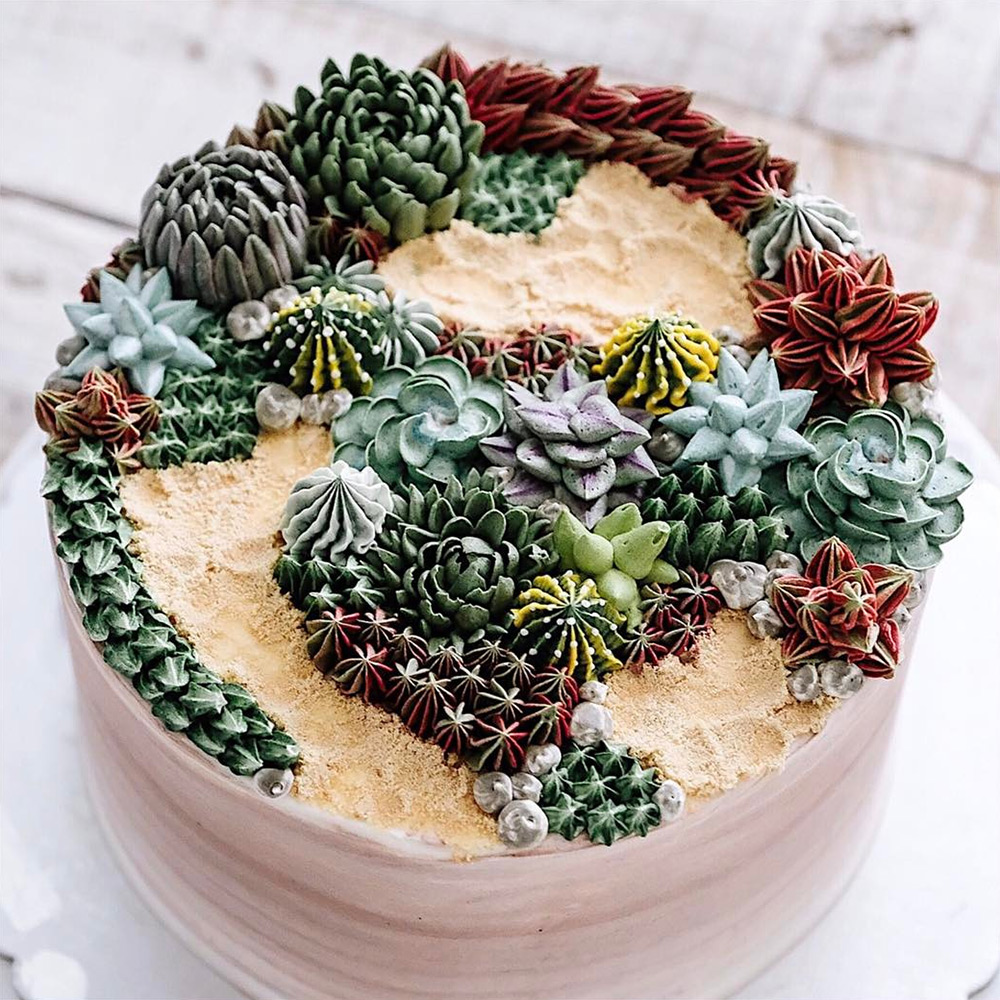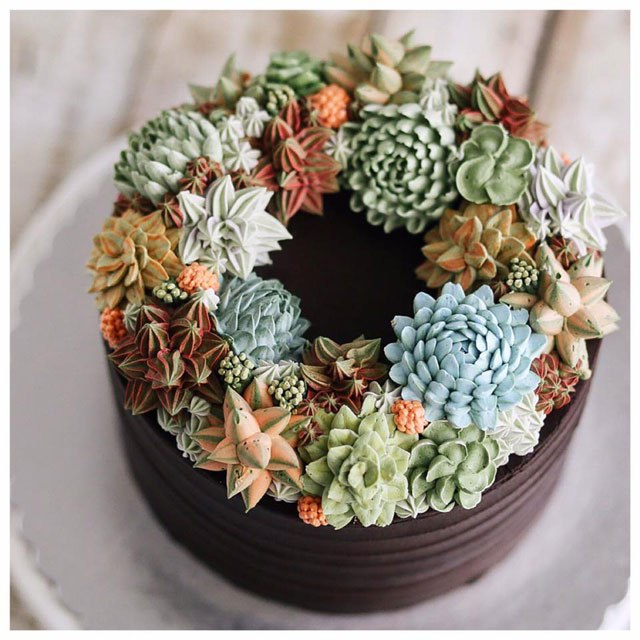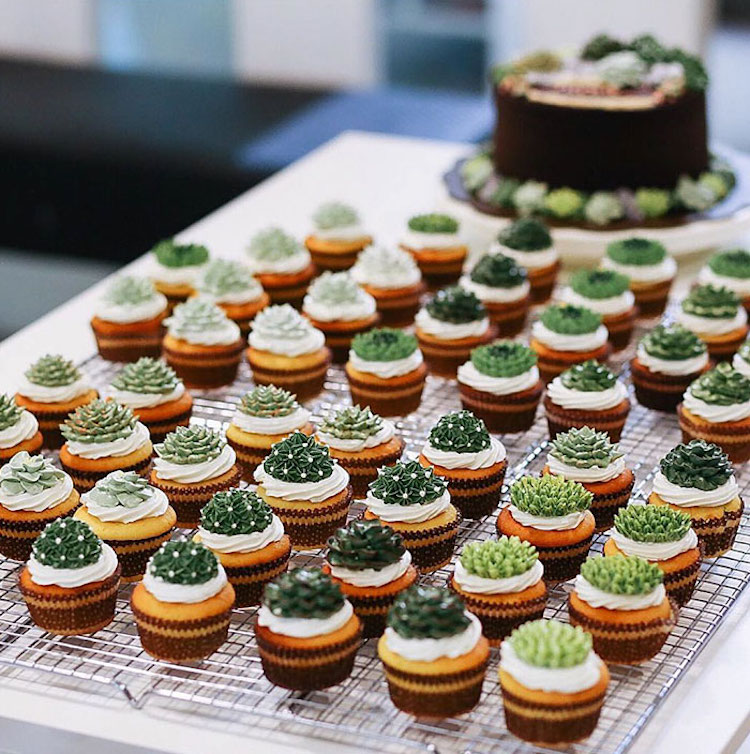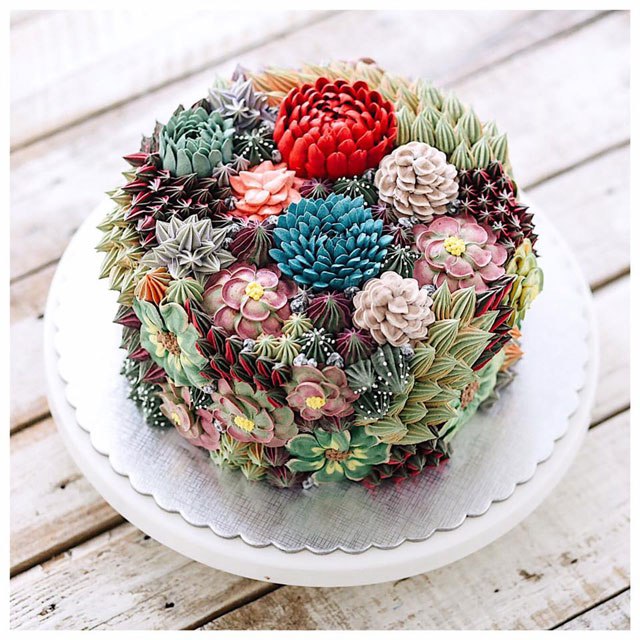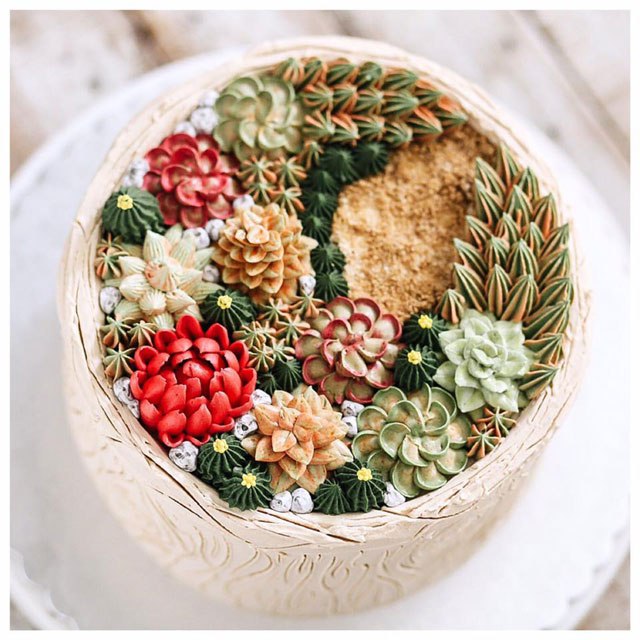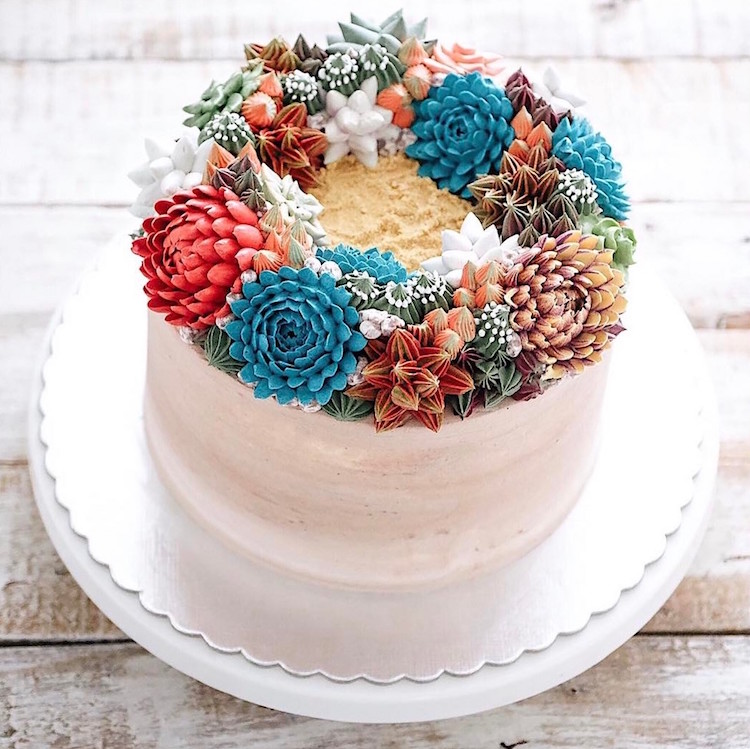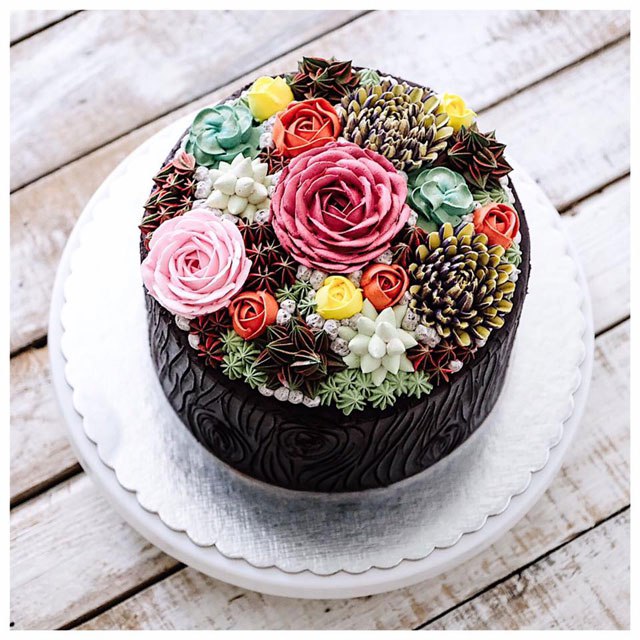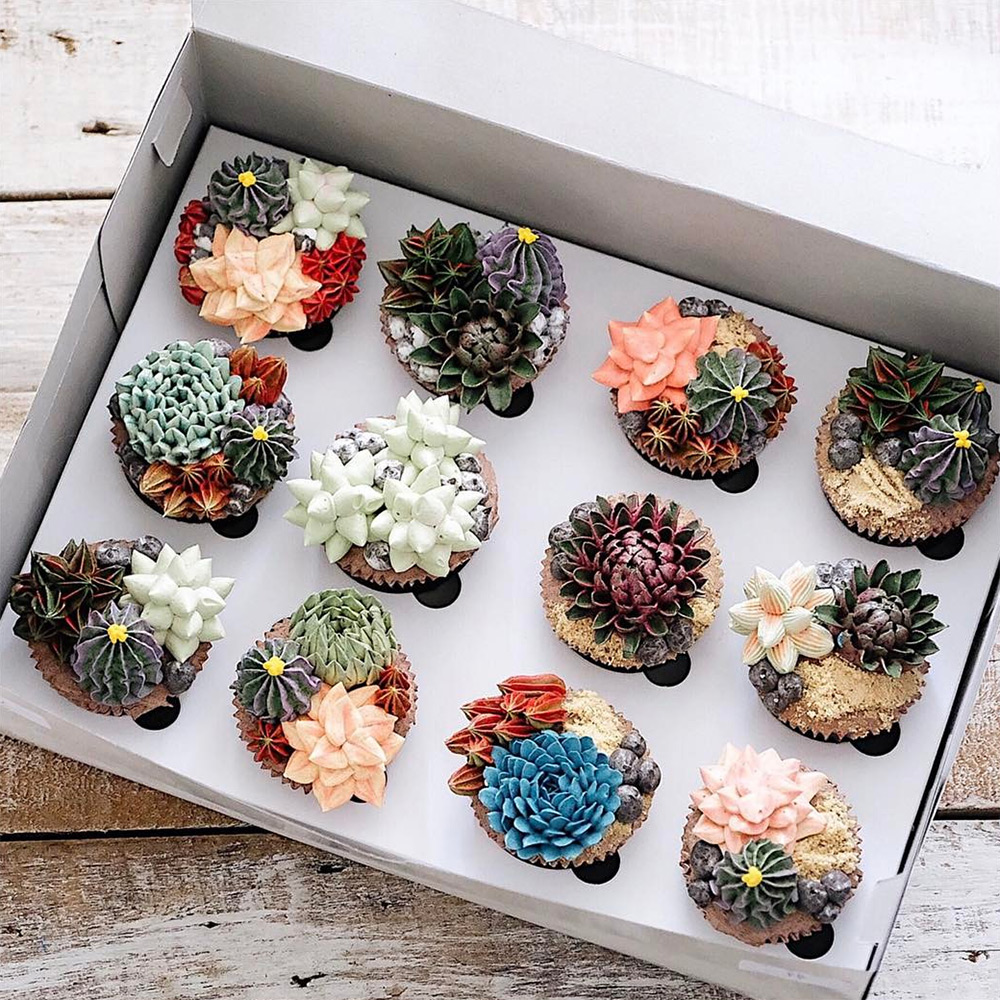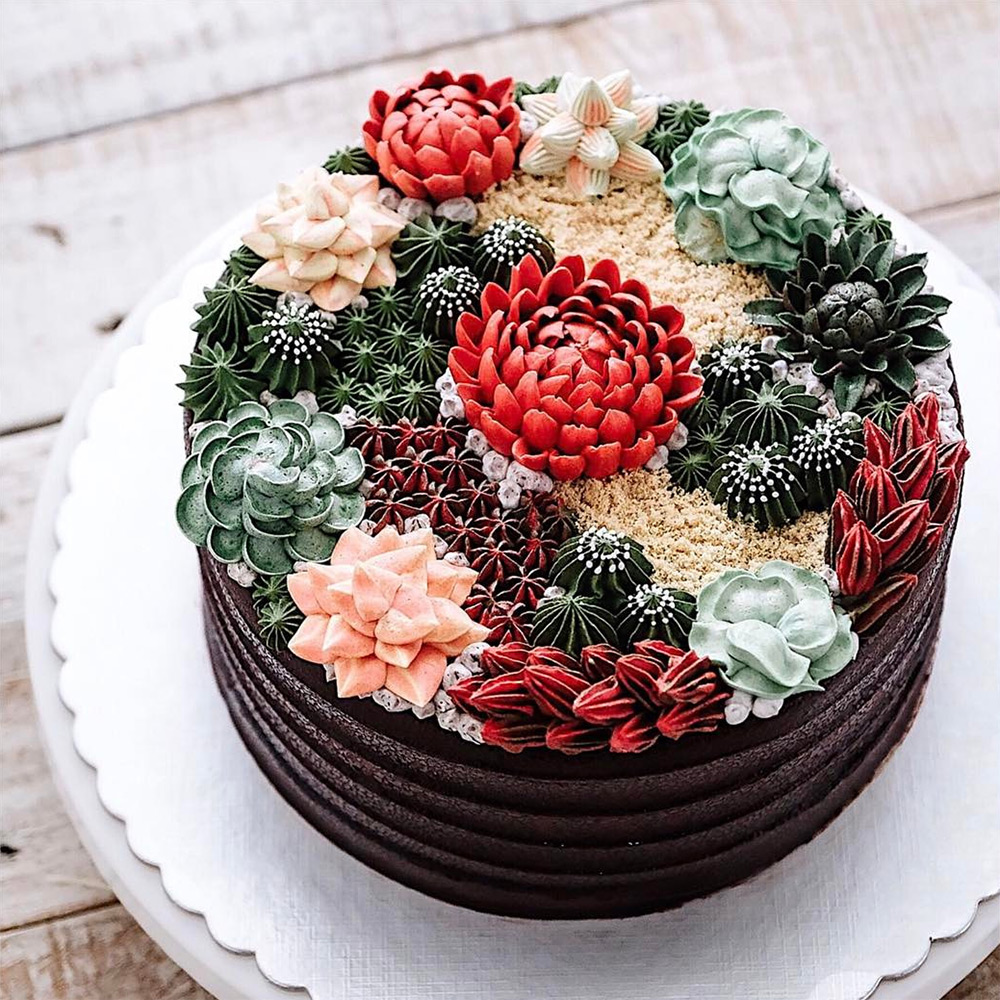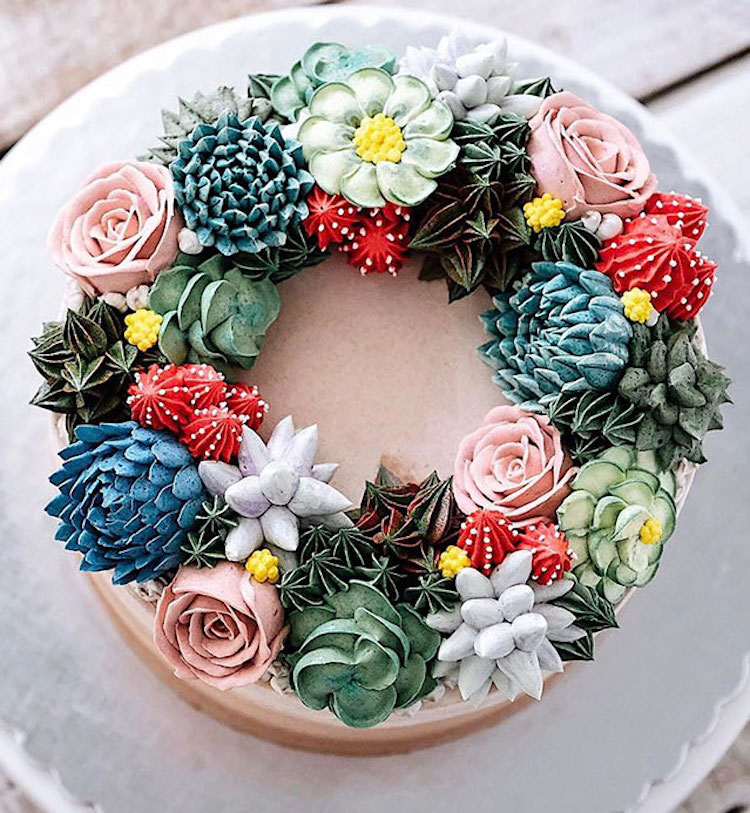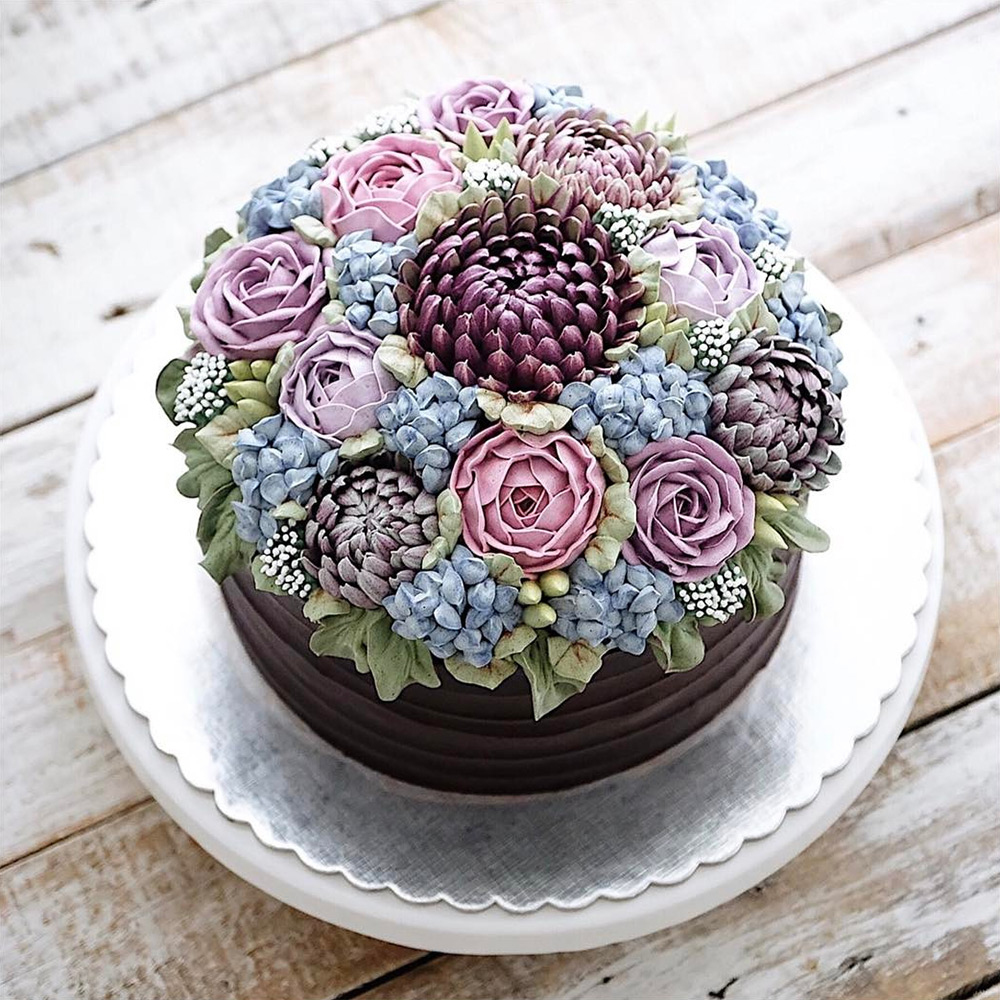 You can learn more about this flora succulent sculptured cakes following Iven Kawi on her blog, Facebook page or Instagram account Ivenoven
Via My Modern Met
Images Ivenoven