The last collaboration of  Louis Vuitton is with the New-York based artist Jeff Koons. Since several years, the French maison reinterprets their collections appealing to the creativity of famous artists as Takashi Murakami, Richard Prince, Yayoi Kusama, Stephen Sprouse, Cindy Sherman, James Turrell, Olafur Eliasson, Daniel Buren.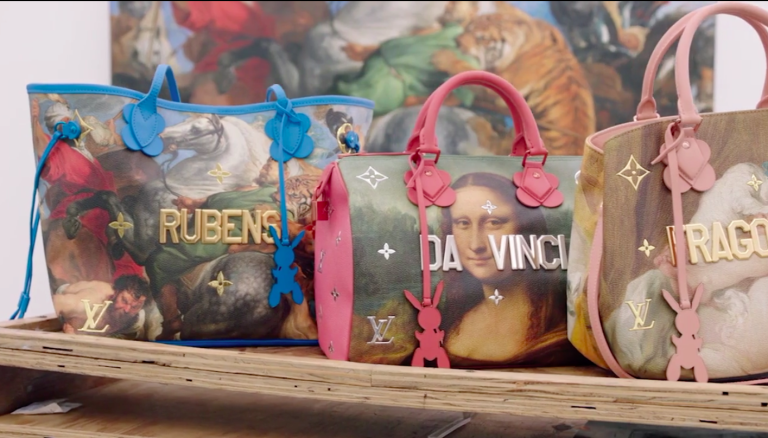 The collection this year is designed by Jeff Koons major figure in contemporary art. It is titled Masters and consists of handbags, small leather goods, scarves and accessories designed with masterpieces of art by Leonardo da Vinci, Titian, Peter Paul Rubens, Jean-Honoré Fragonard and Vincent Van Gogh.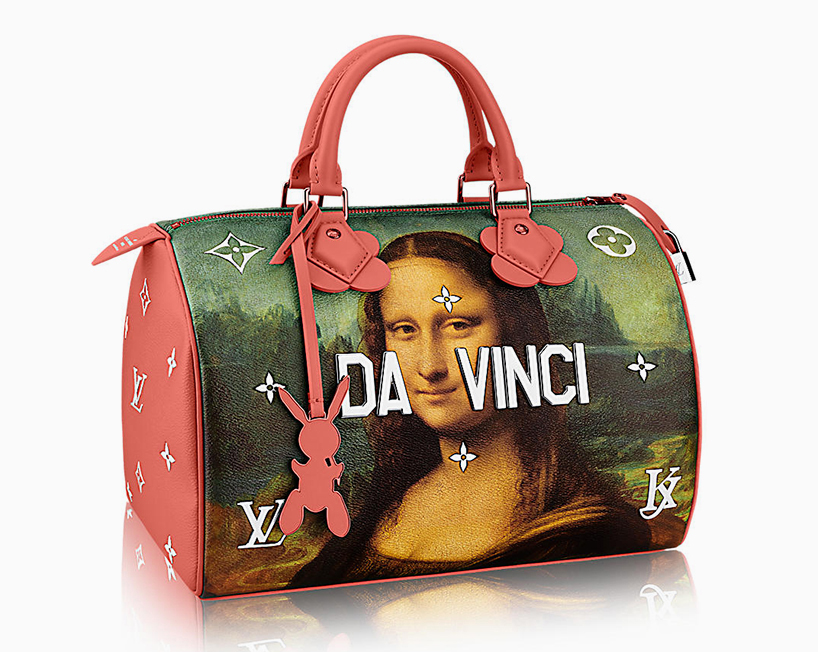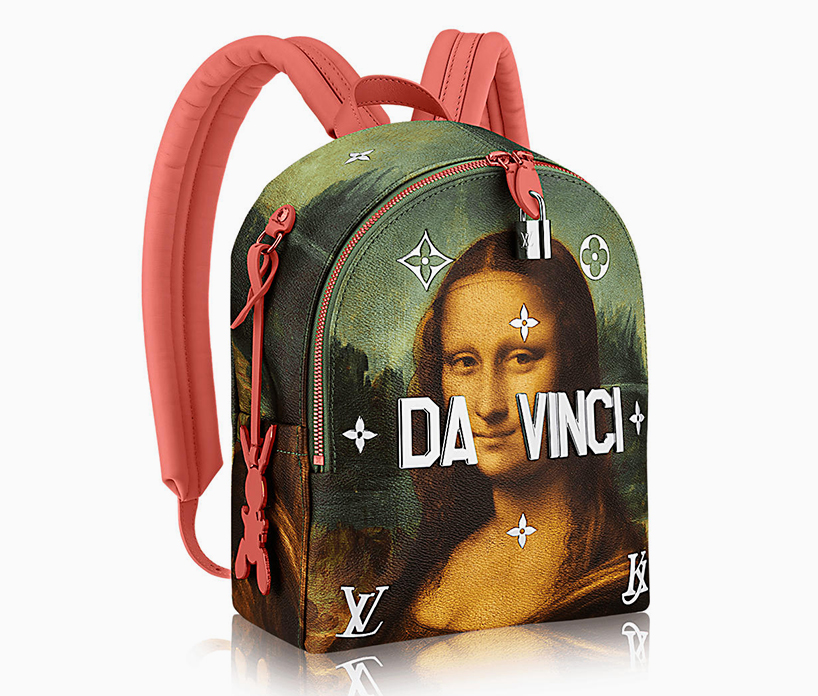 The capsule collection is inspired by Koons'"Gazing Ball" series of 2015 where replicas of works of art by Titian, El Greco, Manet among the others, were paired with a blue metallic gazing ball attached in the front, giving the viewer a new perspective of the artwork.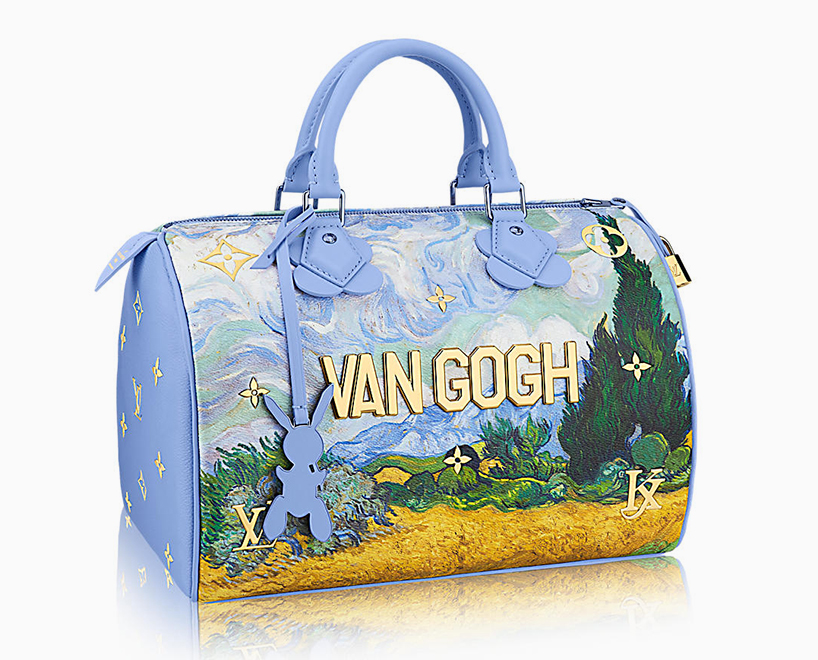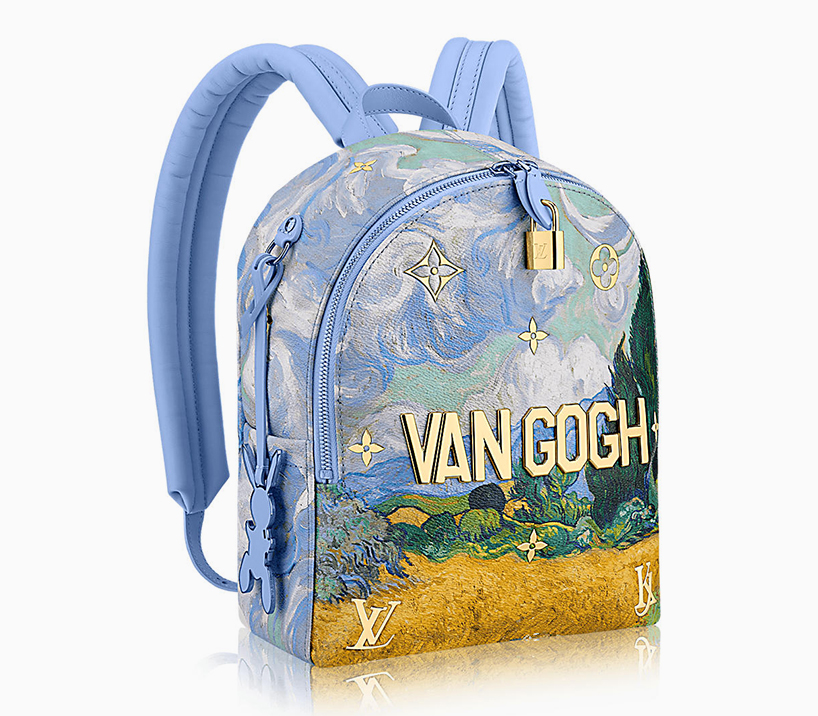 Masterpieces of art like Da Vinci's 'Mona Lisa', Rubens' 'The Tiger Hunt', and Van Gogh's 'A Wheatfield With Cypresses' embellish the icon bags of the maison like Speedy, Neverfull, Keepall, Montaigne and Plam Spring backpack. Bags and accessories are decorated with reflective metallic nameplate that acts as a reflecting gazing ball. Colored trimming  and gold monograms complete the creations.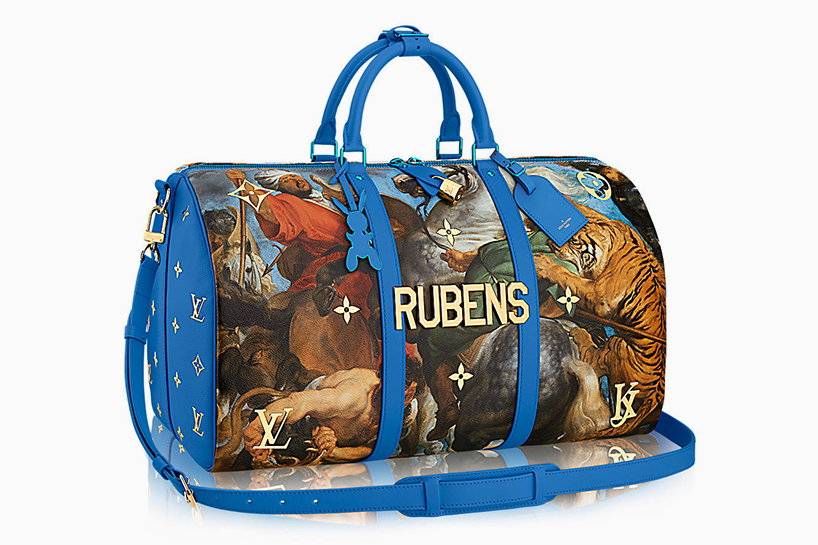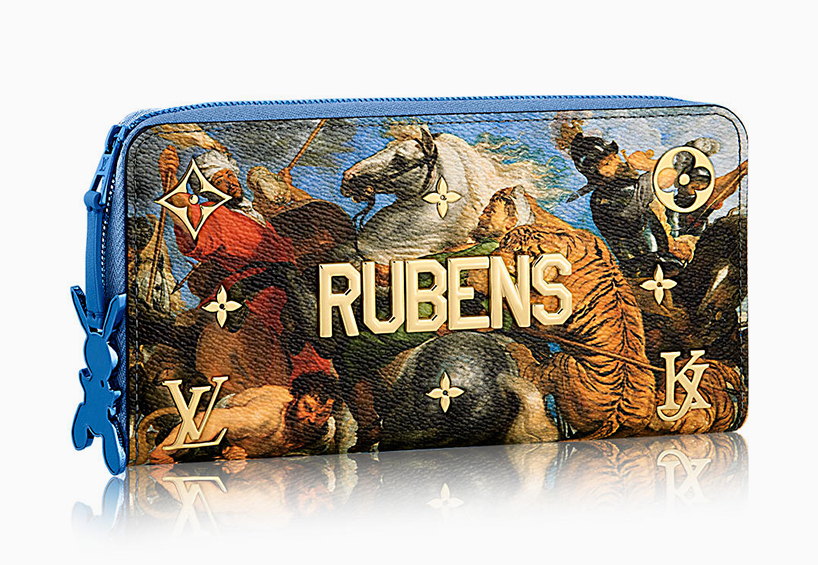 'Having the names of the artists in reflective type is in a way performing a function like the gazing ball in the 'gazing ball paintings', there's also a reflective process about the person being interlinked with the bag.'  says Koons.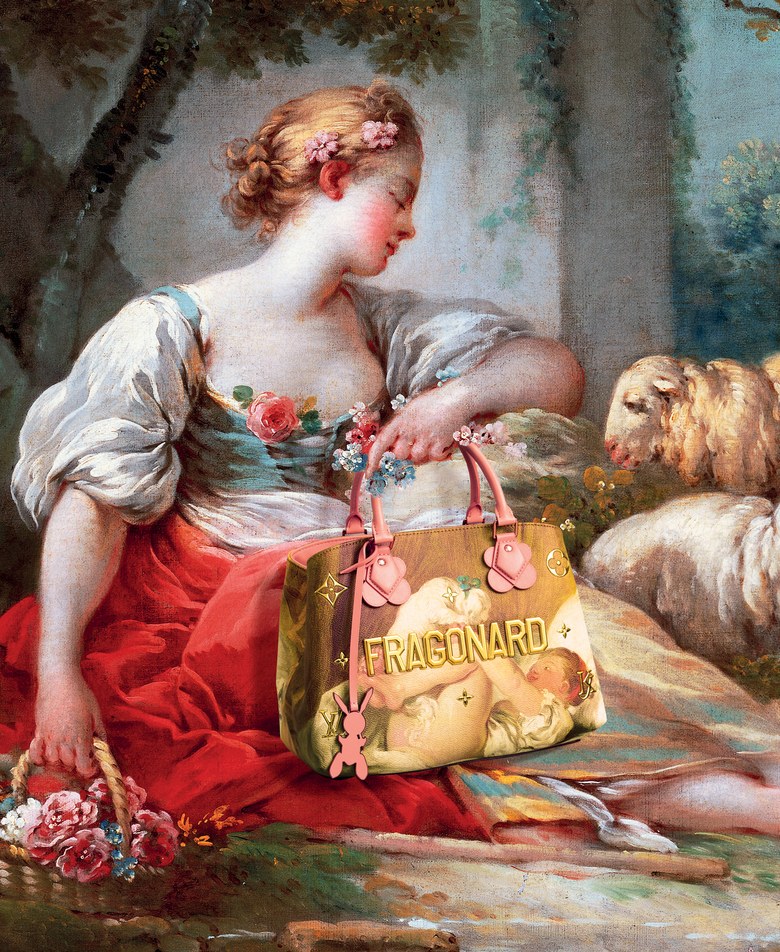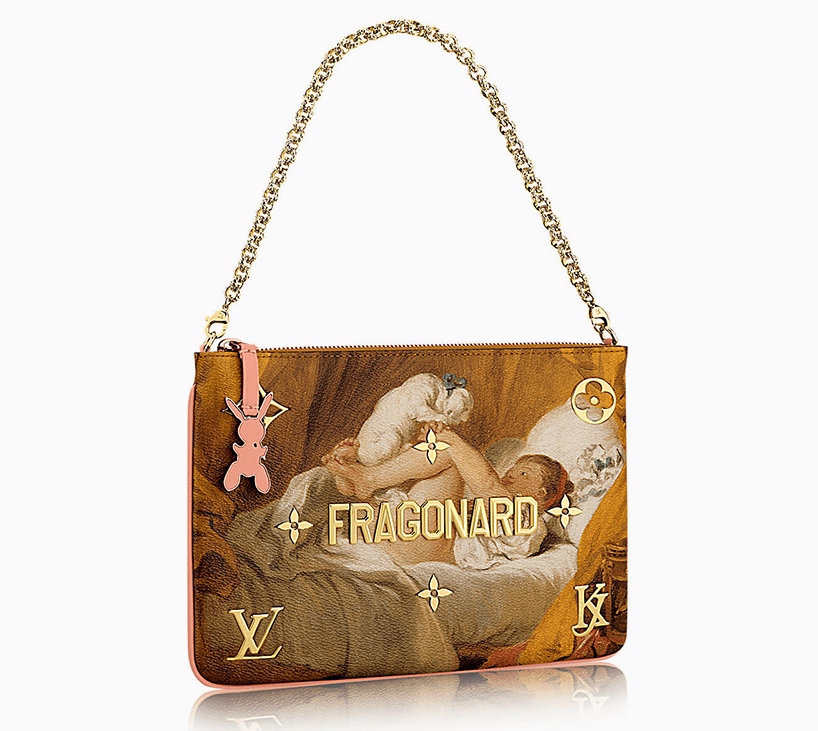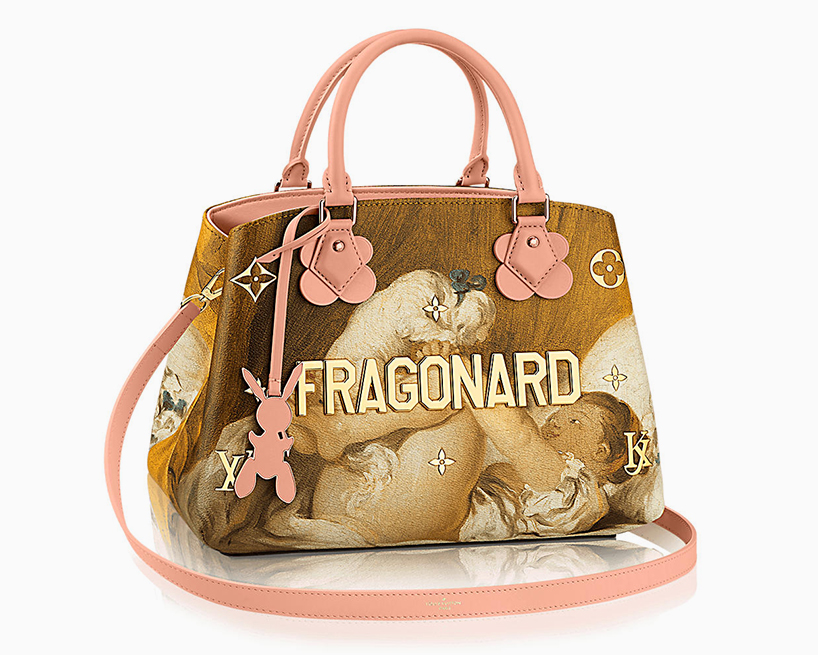 Jeff  Koons also reinterprets the famous Louis Vuitton monogram, a great premiere for the French fashion house that had never authorized before the re-interpretation of its iconic signature. But there are also the artist's initials in metallic or gold on the bottom right corner of each piece. The bunny shaped accessory Rabbit that adorns the bags of the collection and that is the emblematic signature work of Koons,- a 16-metre-long helium ballon toy bunny- adorns many of the pieces but it can be purchased alone as a bag tag for $700.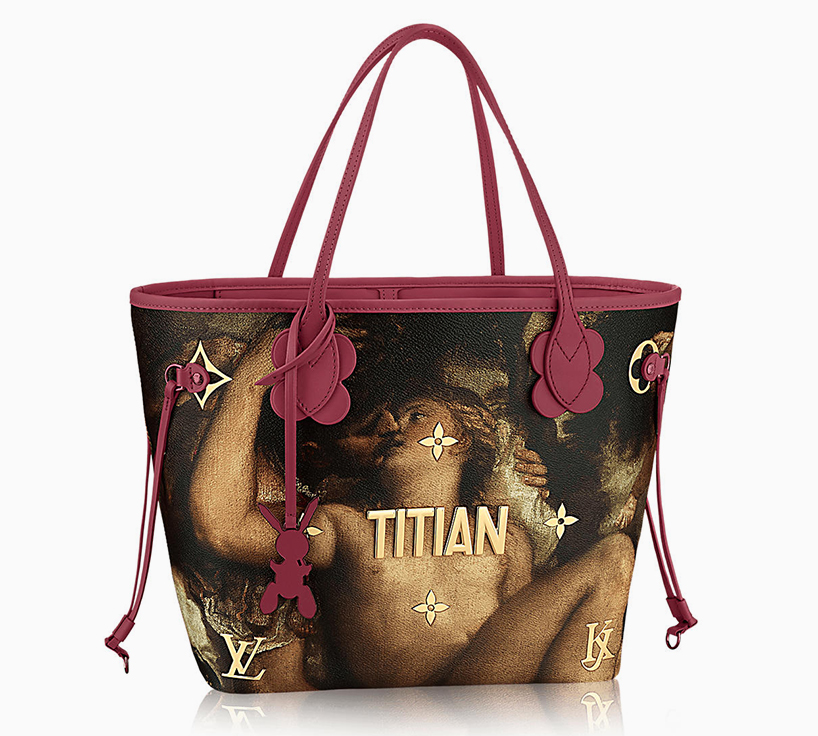 The inside of each leather pieces – small clutches, purses, handbags, backpacks, totes – features a paragraph of text stamped in metallic print to serve as a portrait and biography for the original artist featured.  The Jeff Koons x Louis Vuitton collection drops in selected Vuitton stores starting from Singapore on April 28. Price range from $585-$4,000.
Here is the video interview to Jeff Koons
Photos and video Louis Vuitton