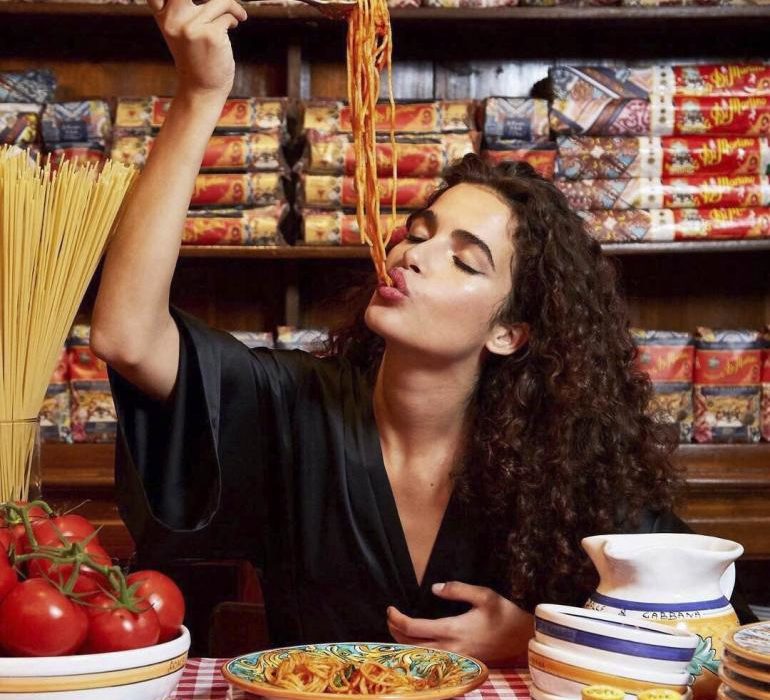 Always faithful to their desire to attest their Italian presence in the world, the fashion designer duo Dolce&Gabbana has thought of a gourmet gift idea that will be able to agree faithful followers of fashion and taste for good things.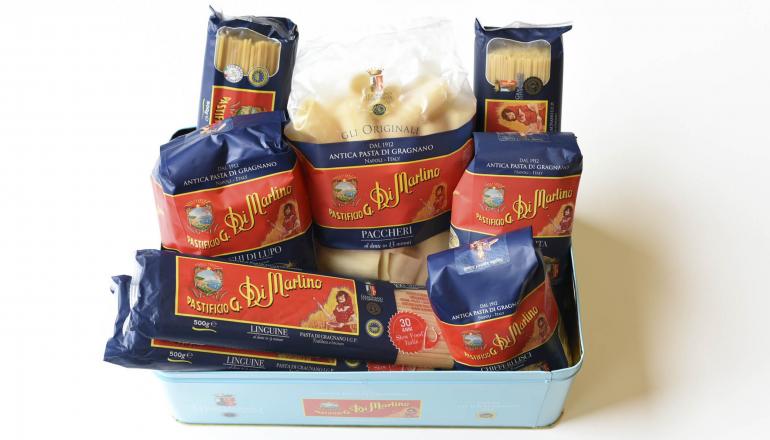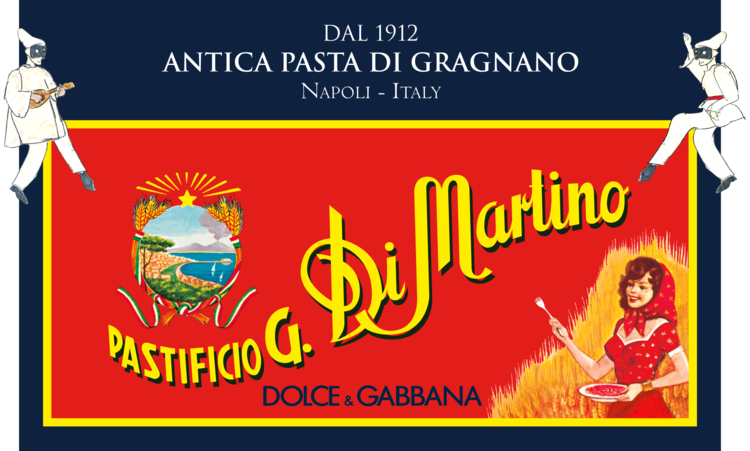 In collaboration with the Pastificio Di Martino producer of the famous Pasta Gragnano IGP, which since 1912 produces pasta from the finest Italian grains with spring water coming from the nearby Monti Lattai, the fashion duo has created a special pasta collection dressed in colorful personalized packs. Fashion marries pasta, in a tasteful encounter between two excellences of Made in Italy: the Italian symbol food newly dresses up and it has never been so glamorous.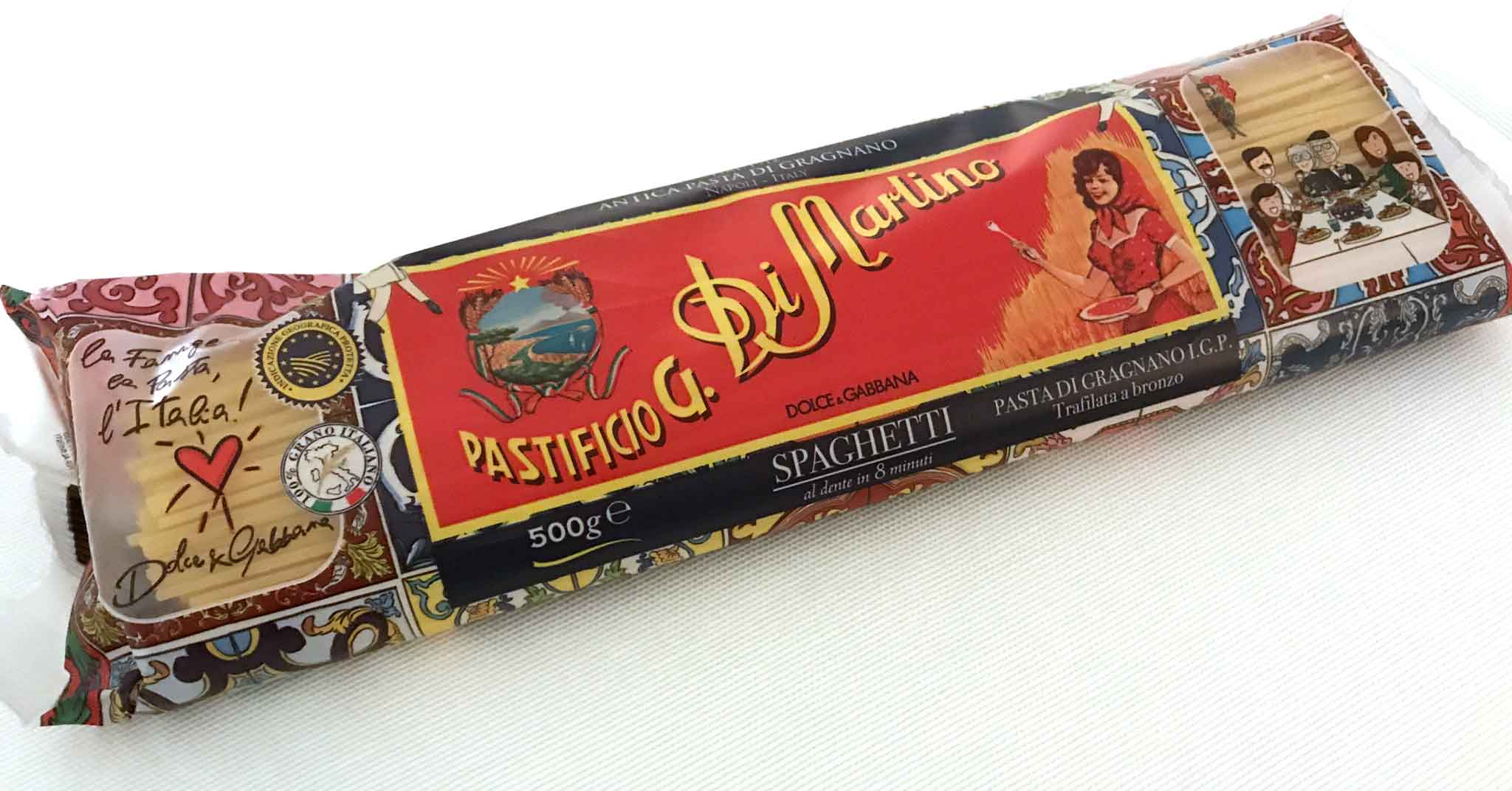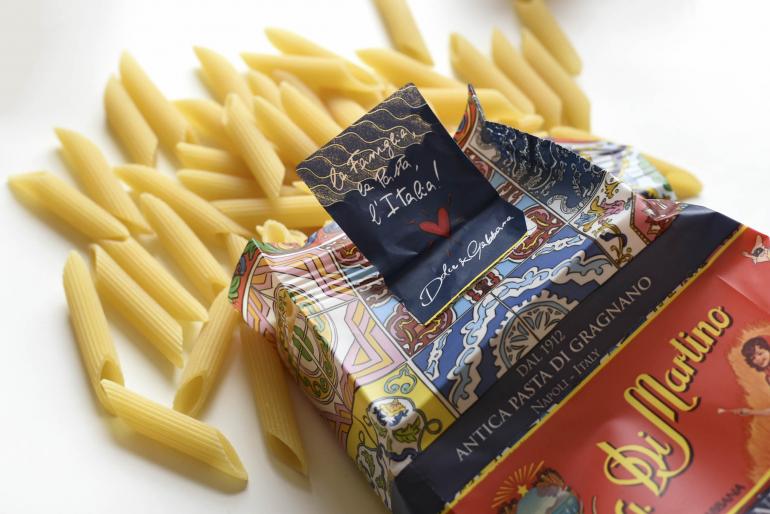 The designs of the majolica, the references to the most famous Italian symbols and monuments such as the Pisa Tower, the Milan Duomo Cathedral, the Colosseum, the Venetian canals, Sicilian carts, Pulcinella, puppets and the inevitable D&G Family characters, as many colorful postcards, decorate different shapes of pasta in a real Mediterranean pattern.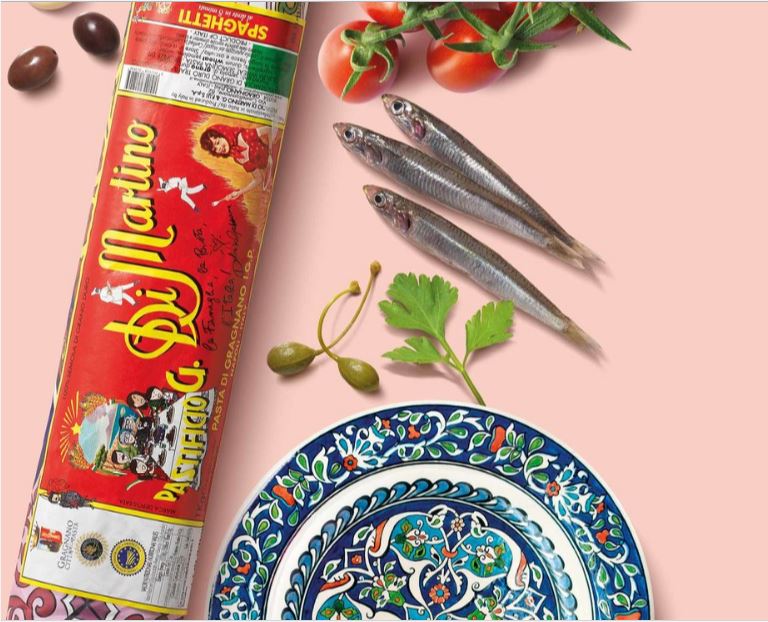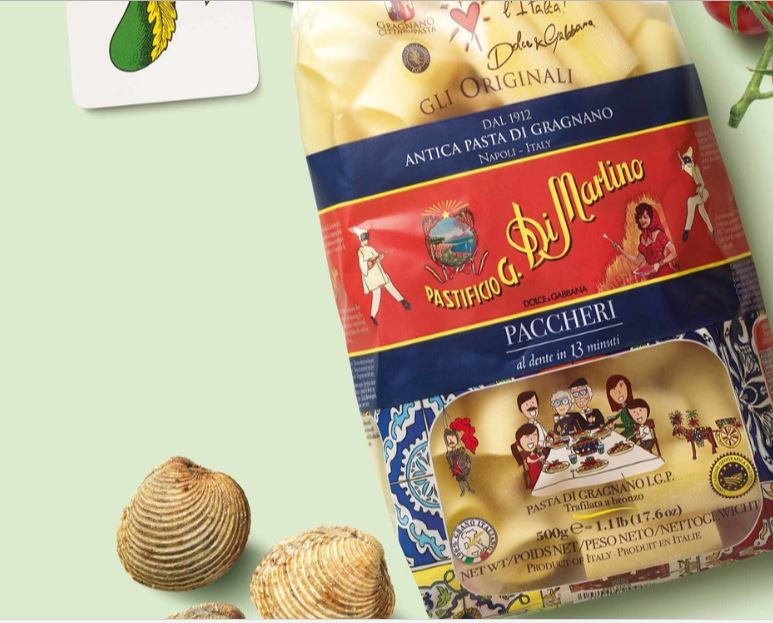 In the special edition of pasta – bronze drawn and dried at low temperatures to give the various sizes a rough surface suitable to enhance the flavors and to maintain the aroma of the grain – there are the classic Spaghetti and the Penne Mezzani Rigate that certainly could not miss. And then the Paccheri a great classic of the Parthenopean tradition, which is said to be so called because, when mixed with sauce remember the sound of a slap, a "pacchero" in local dialect precisely. Mista Corta is a mixture of small sizes: tradition tells that families were used to preserving the leftovers of different types of pasta and then re-used them in a single soup, usually accompanied by legumes or vegetables. To complete the selection, Avvolti a Mano these special sizes, classics of the Campanian territory, twice as long as the classic ones whose name derives from the custom to Gragnano, to pack the pasta by hand in a blue sugar paper, also called " macaroni paper ".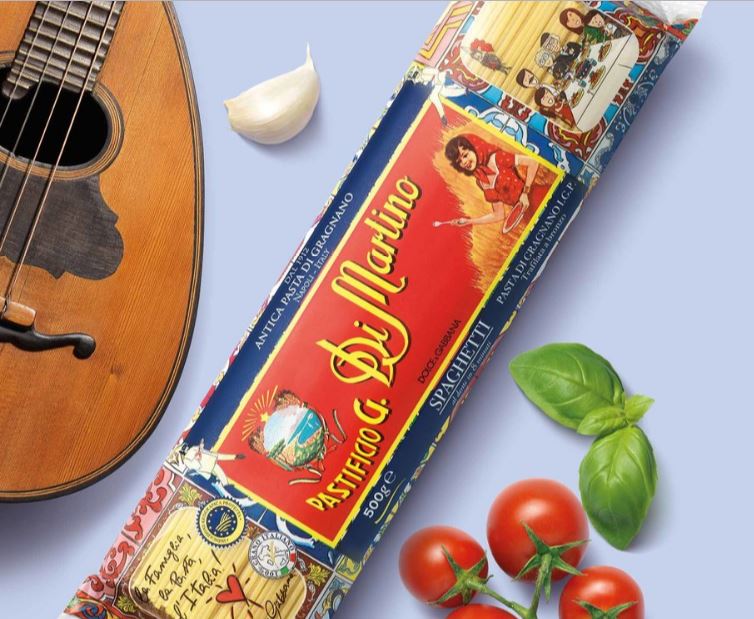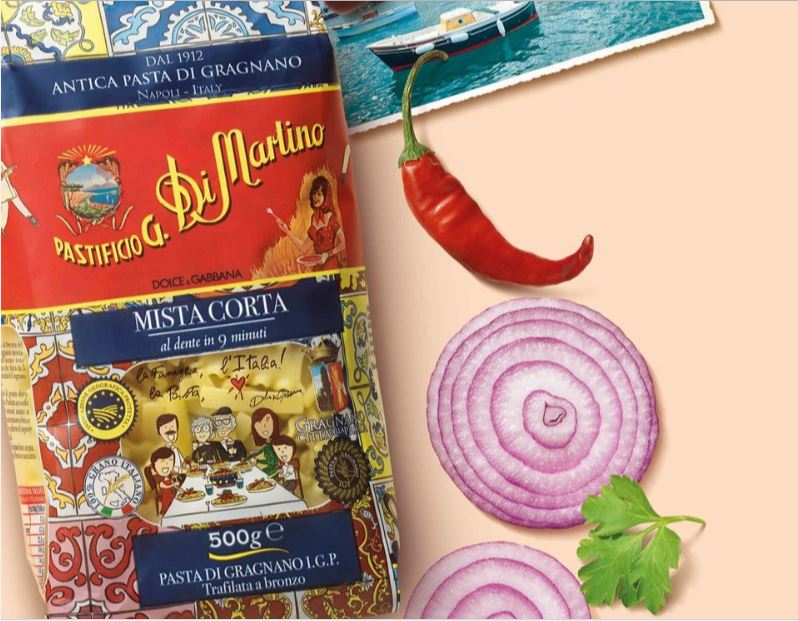 For the occasion, Dolce&Gabbana also designed a limited edition gift package that has all the taste of tradition and of 'Made in Italy' and is at the same time refined and original. This is a special tin gift box containing all the pasta sizes of the Special Edition and an apron created for the occasion by the stylists that features the tagline, "La Famiglia, La Pasta, e L'Italia!" ("Family, Pasta and Italy!"). Only 5000 tins have been created for worldwide distribution and less than 1000 of those will be sold in the USA.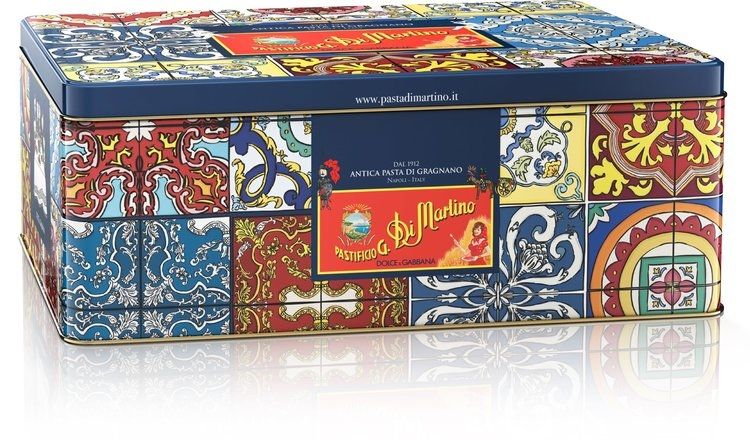 The gift box contains:
2 Spaghetti 500g
1 Penne Mezzani Rigate 500g
1 Mista Corta 500g
1 Paccheri 500g
1 Apron styled by Dolce&Gabbana
The limited edition pasta tins will be available online at dimartinodolcegabbana.com and at selected stores at the price of € 95,00.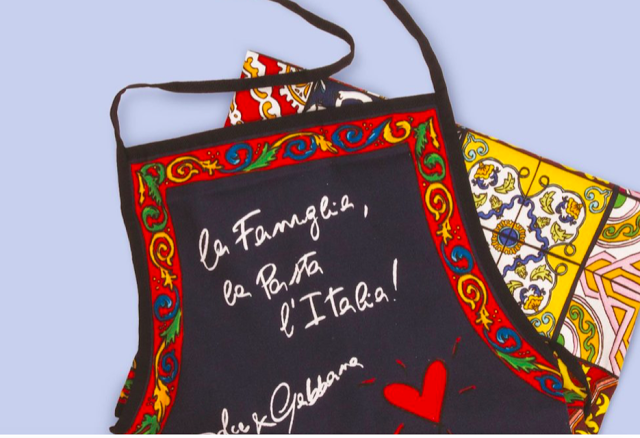 The most exclusive gift for lovers of Italian taste which will be appreciated by both gourmands and fashionistas.