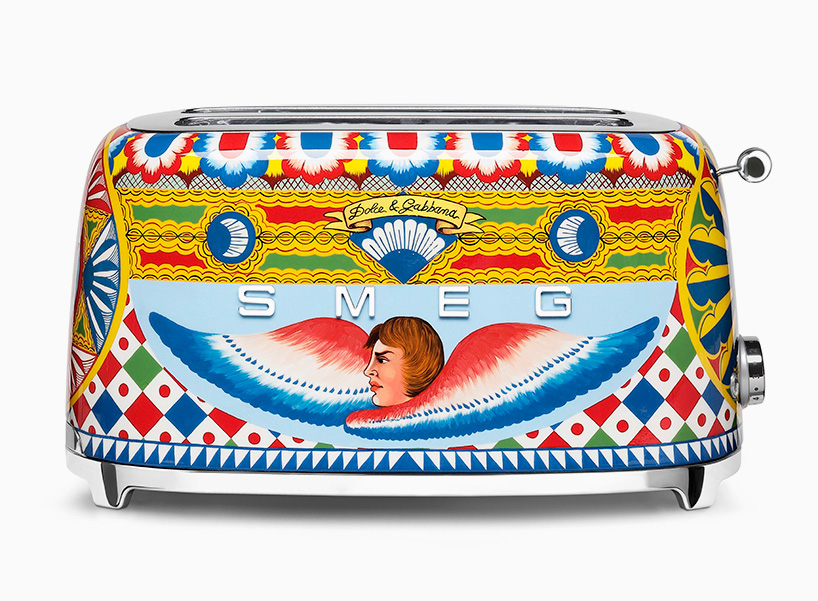 Continues the collaboration between Smeg, the Italian manufacturer of small household appliances and the creativity of Sicilian duo Dolce & Gabbana.
After developing last year the 100 limited edition refrigerator this year they present a new line of small home appliances, "Sicily is my Love" with an aesthetic inspired by the land of the two creators, Sicily, with the typical decorative richness of its traditions.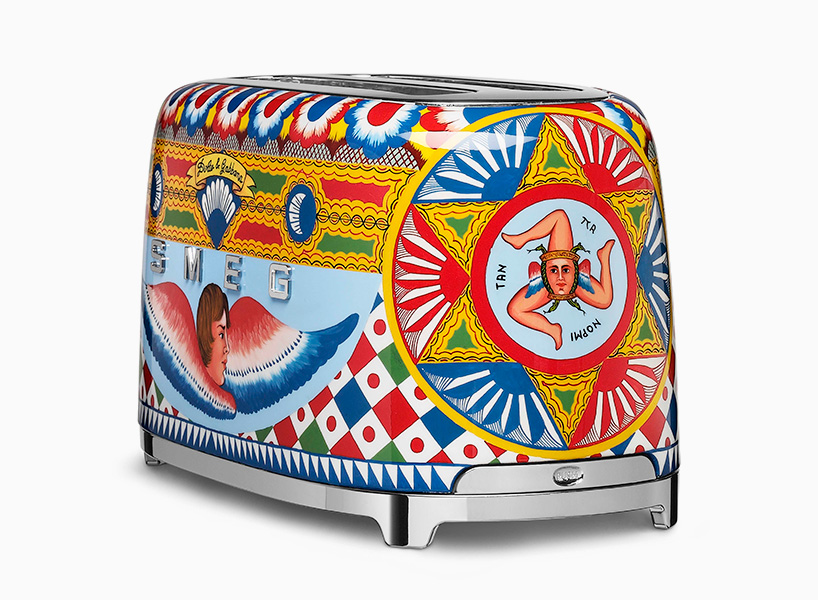 The collection consists of toasters, juicers, coffee machines, kettles, blenders, mixers and juice extractors. The decorations are those that report immediately to the traditions of Sicily so evocative of flavors, aromas and tastes of a beloved land, a place for the soul.
Vivid patterns of yellow lemons, citrus, prickly pears and red cherries. And yet typical Sicilian decorations like "trinacrie", delicate floral patterns inspired by flowers and landscapes of southern Italy, images of Mount Etna, surrounded by ornamental motifs, or picturesque ruins of the greek Temple of Castor and Pollux in the Valle dei Templi.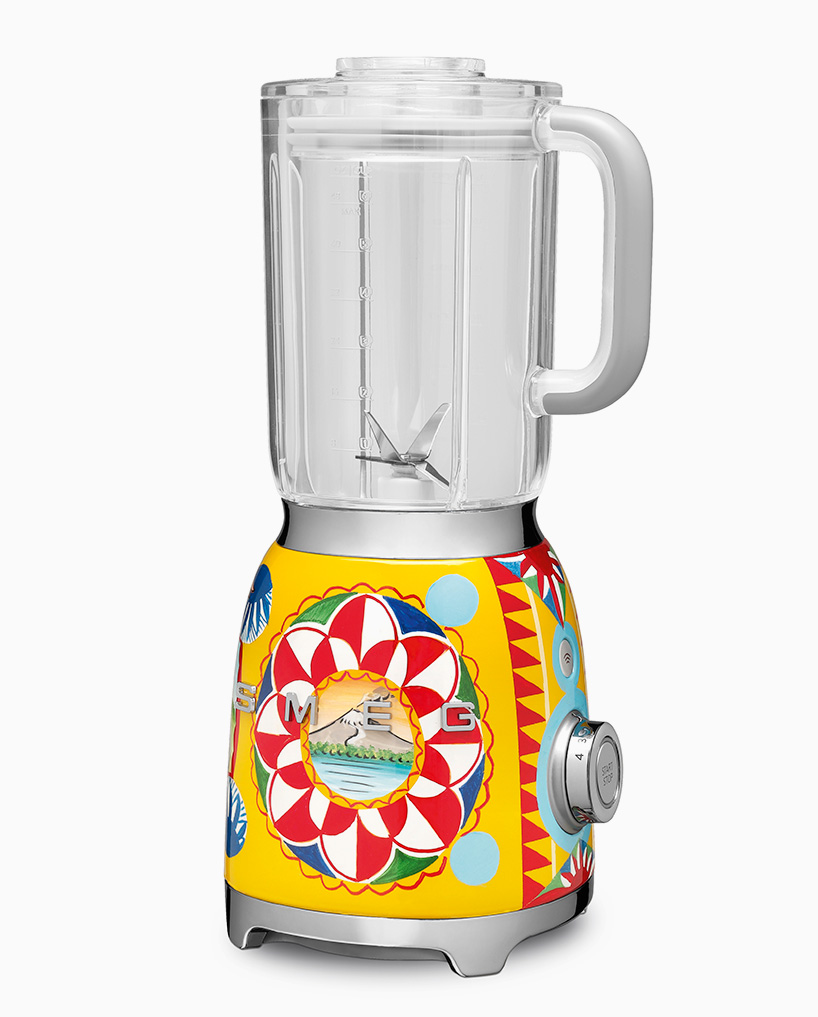 Here are few images and video of the 2016 project between the two italian companies: 100 exclusive refrigerators. Each refrigerator, with nostalgically retro form, has been painted by 6 Sicilian artist with masterful artisan workmanship. They feature images coming from the Sicilian traditions and folklore: lemons, classic floral motifs, the trinacria symbol, cart wheels, medieval knights and battle scene all distinctive elements of the tipical marionette theatre and Sicilian cart. Passion, creativity and sense of belonging to their land Sicily.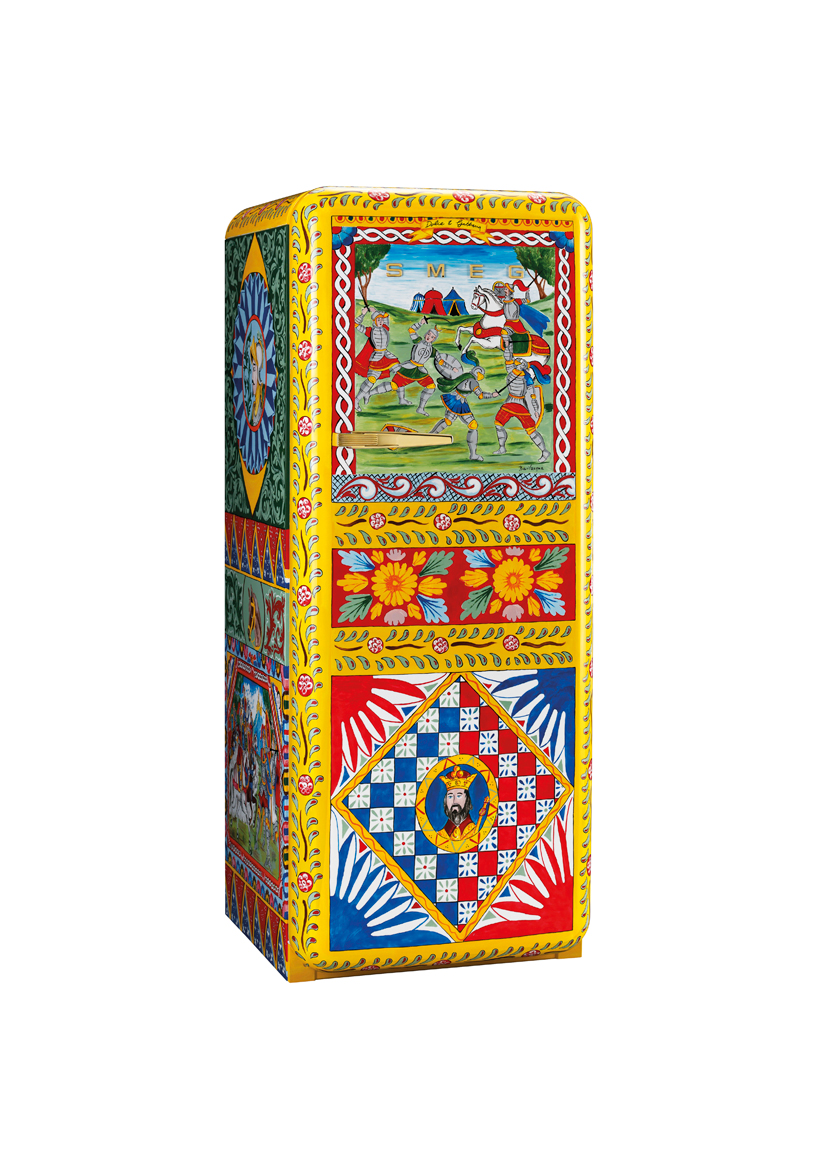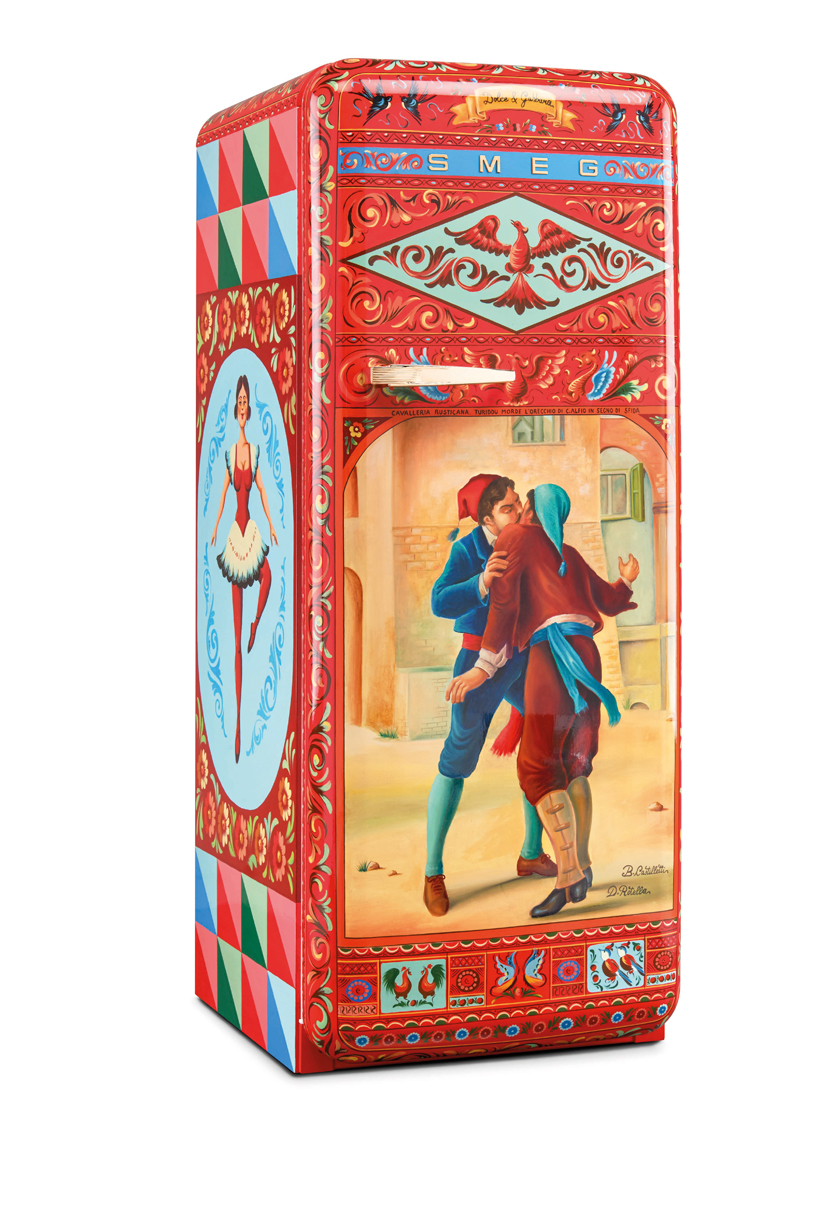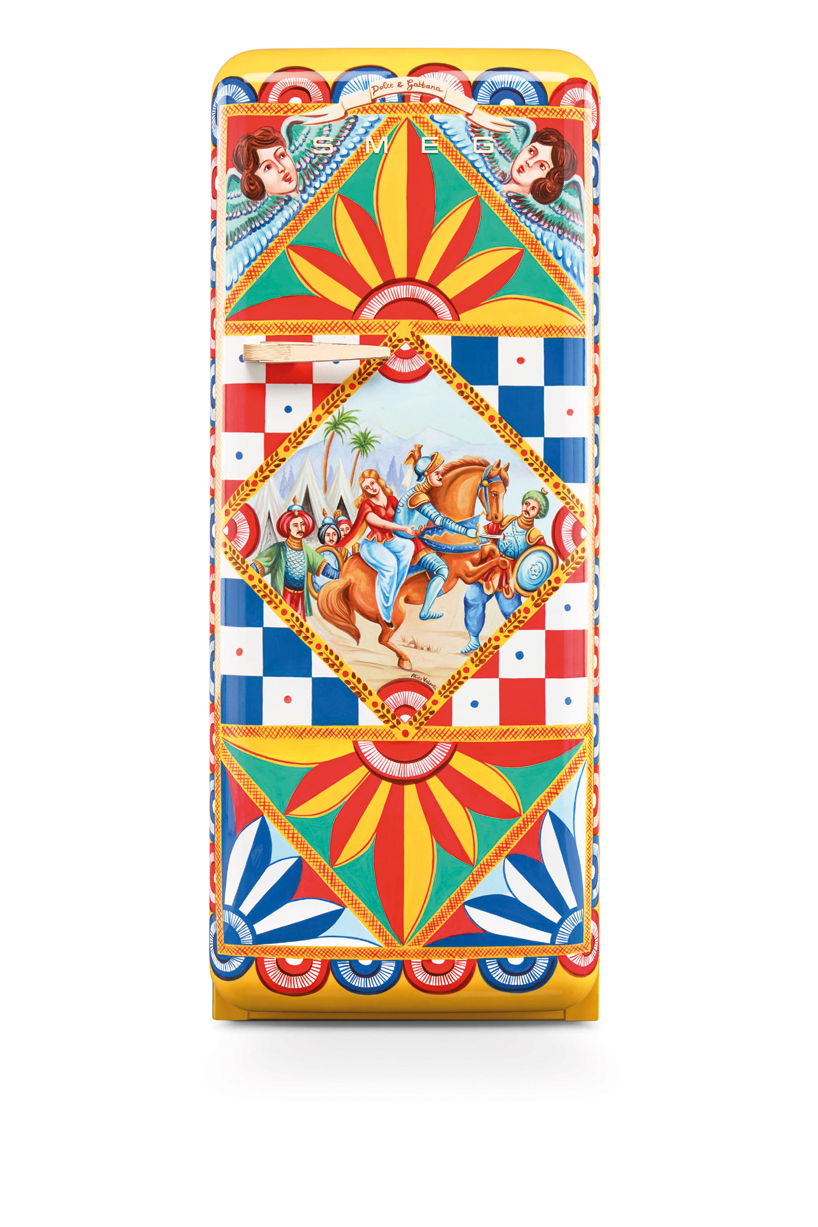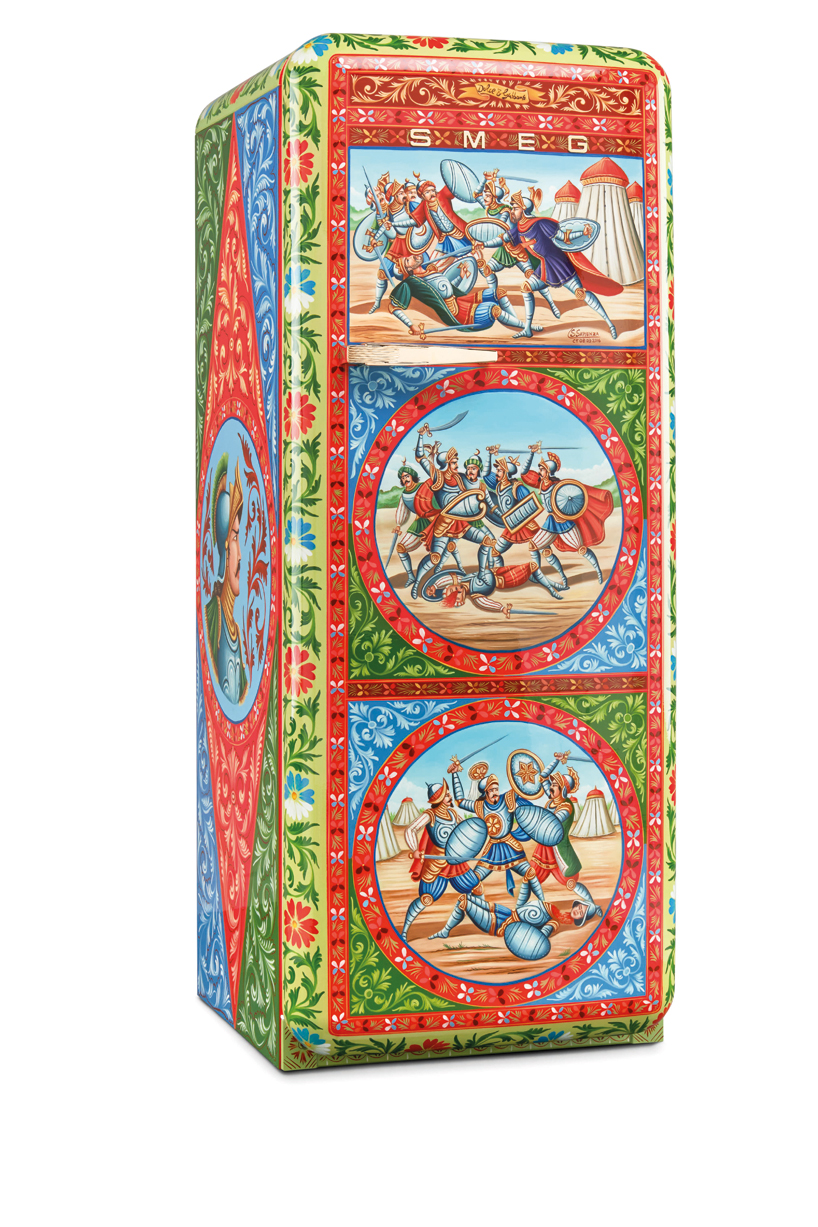 The exhibition held at the metropol theater in Milan, during  Milan Design Week 2016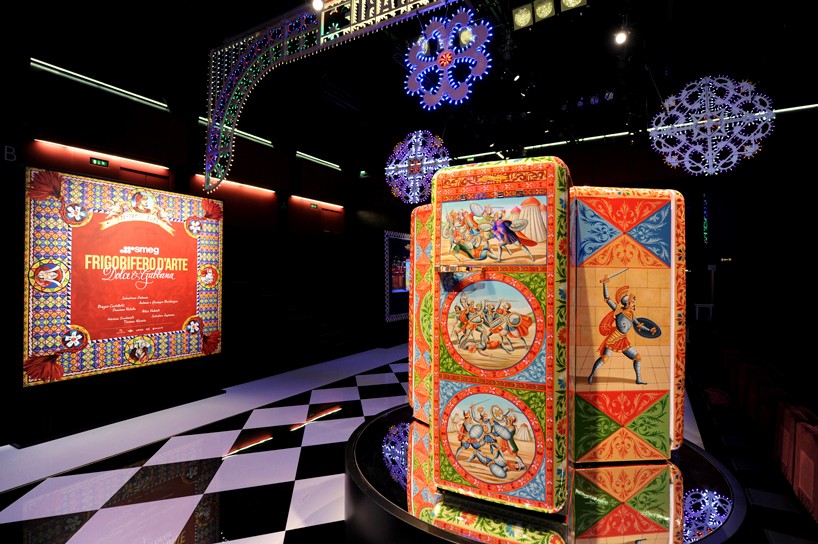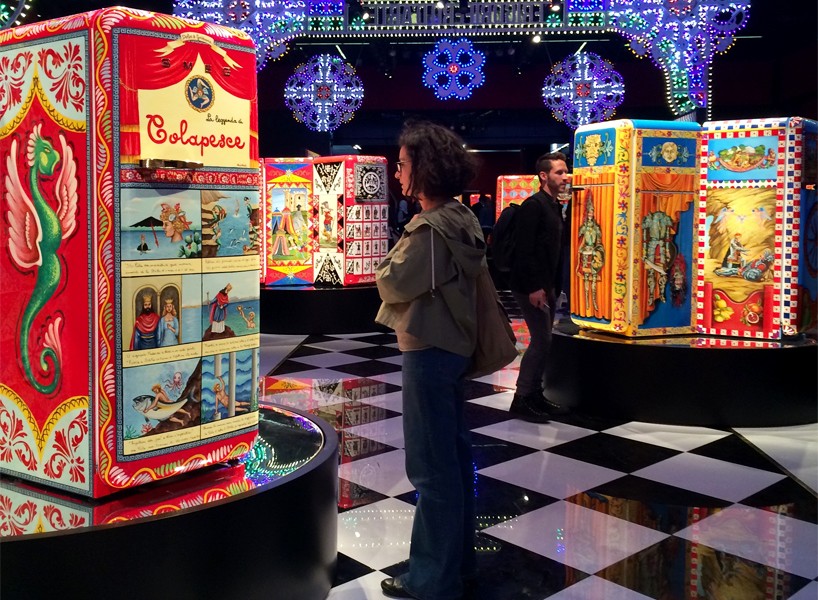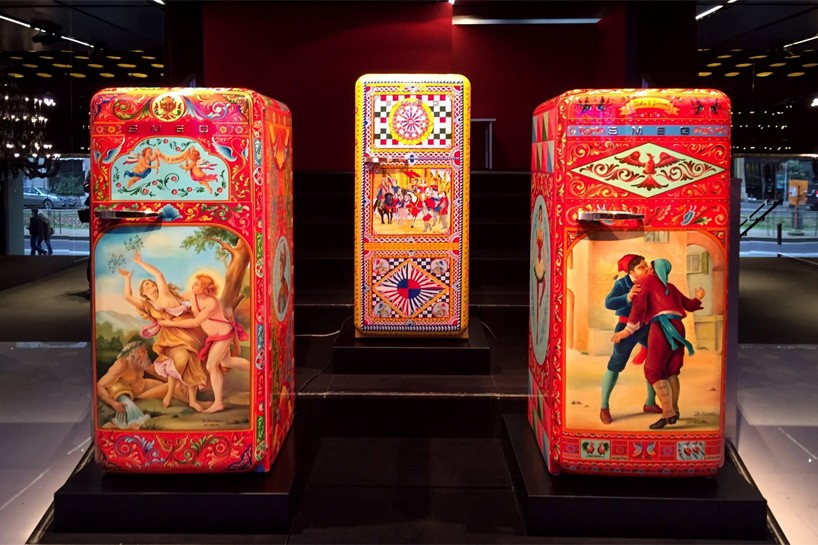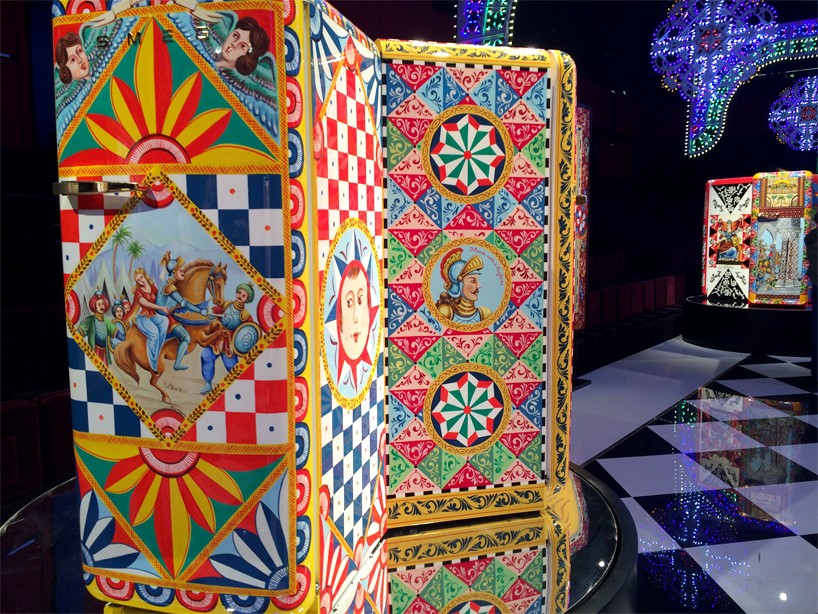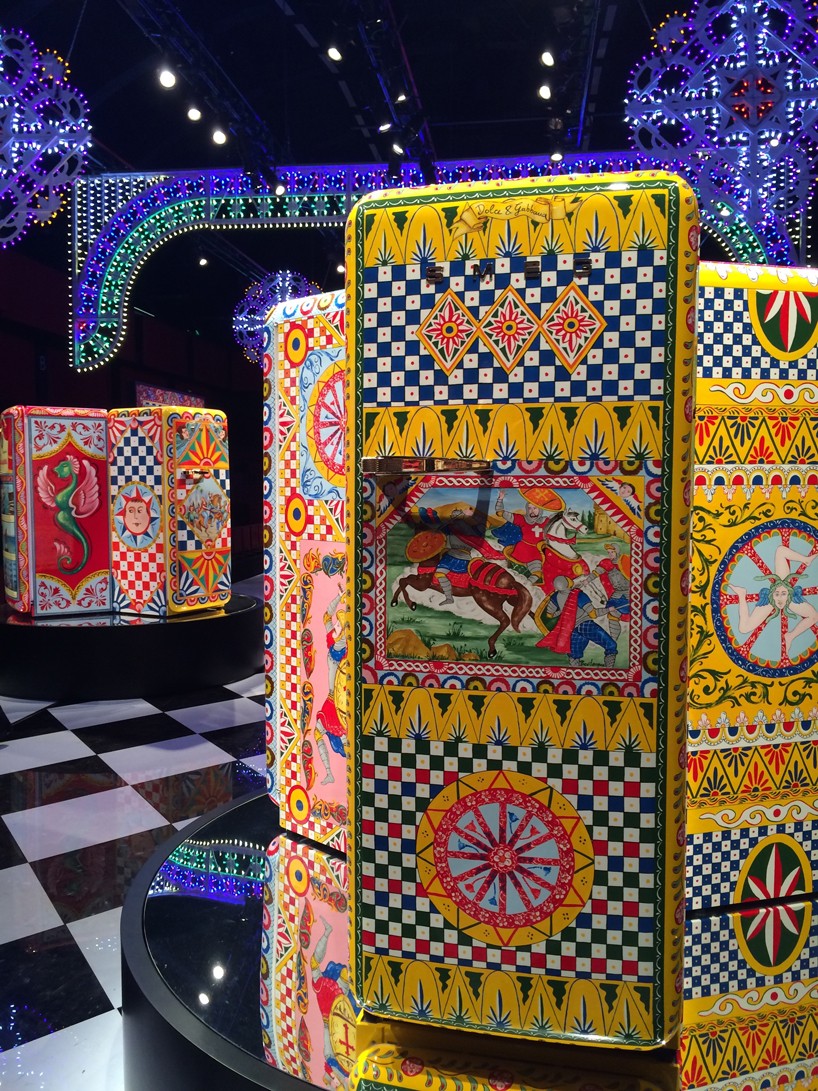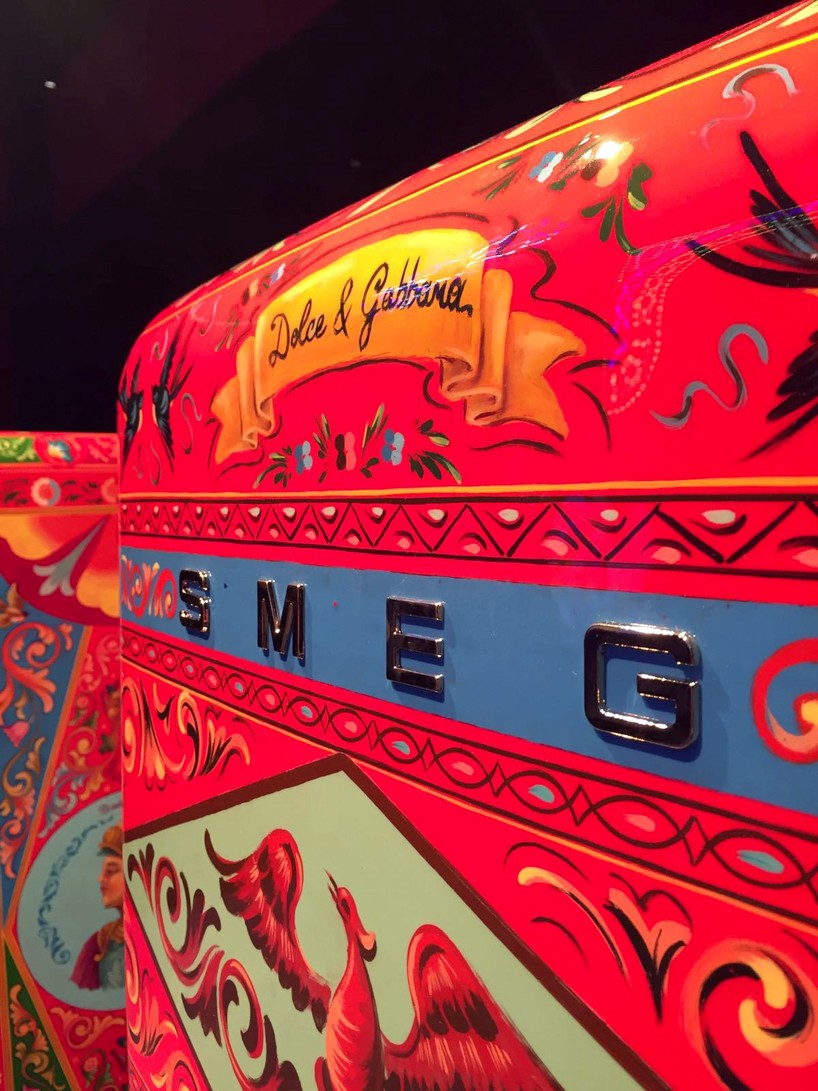 Via Designboom