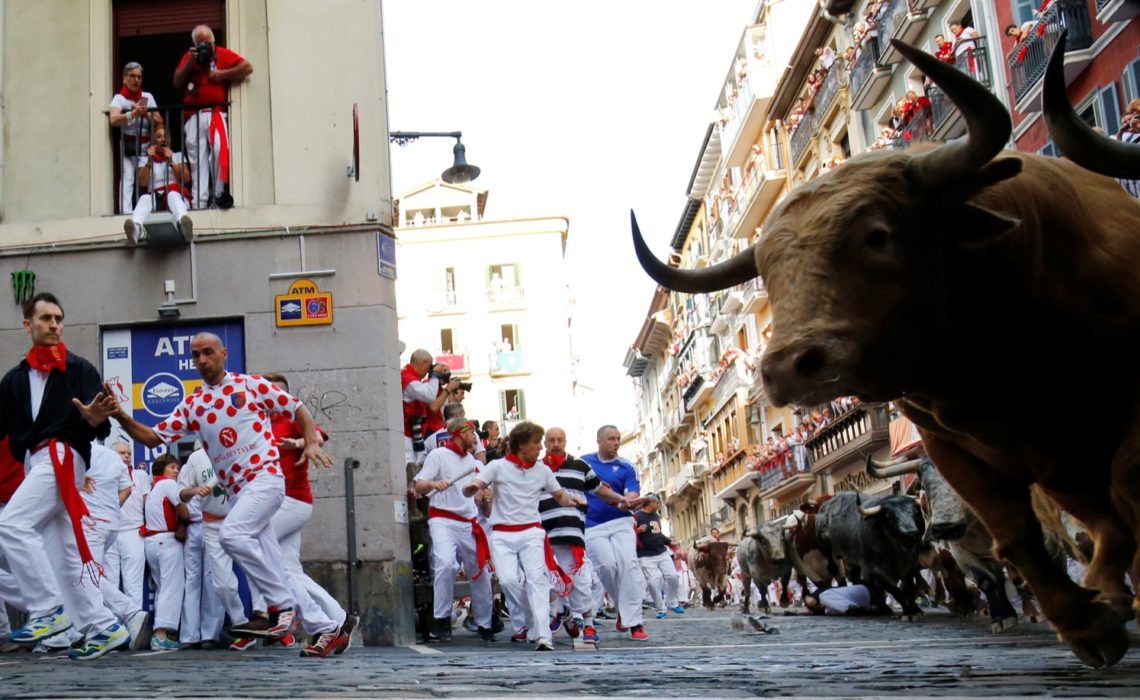 From 7 to 14 July each year in Pamplona, Spain takes place the Feast of San Fermin, famous in the world by the bulls runs, celebrated by Ernest Hemingway in his novel of 1926 Fiesta.
Every morning at 8.00 am, six fighting bulls and six tamed bell-oxen are released on the narrow streets of Pamplona's center, along a 825-meter-long walk to Plaza de Toros. At the outbreak of the rocket the Encierro starts and the 3.000 participants begin their crazy run. Although the route is rather short it is practically impossible for a runner to cover the whole course. Good runners like to get close to the horns and keep their position as long as they can.
The run normally does not last more than 2-3 minutes, but the adrenaline rate is very high: the potential risk, the general sense of fear that those thundering bulls can instill, the surrounding atmosphere, make these moments really intense.
The running of the bulls may be watched from behind the wooden fencing along the streets, or in the bullring where the race ends or on a tv screen. But the most comfortable and impressive view is that from one of the many balconies that line the route that can be rented.