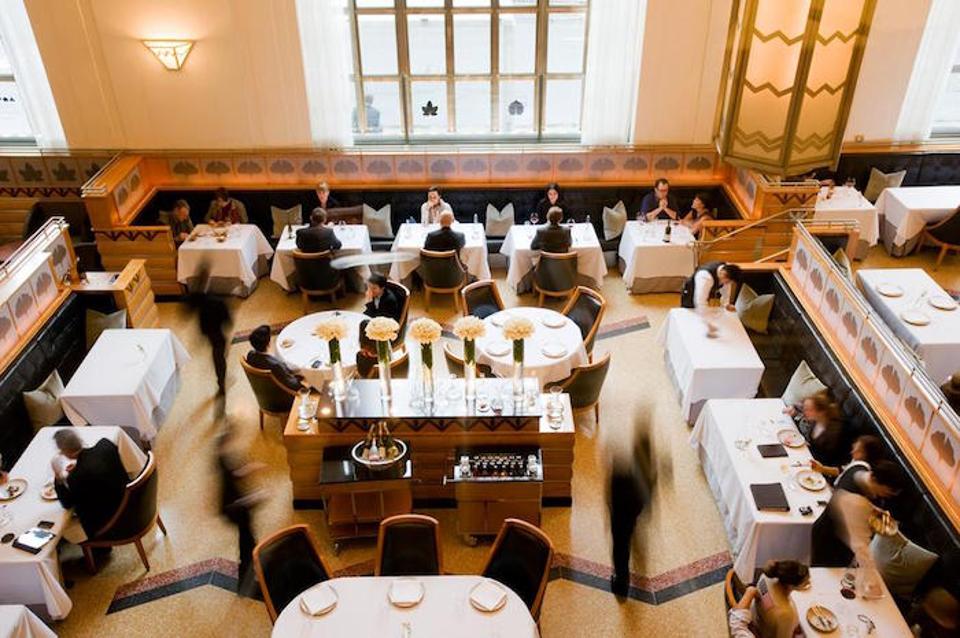 The prize The World's 50 Best Restaurants  this year awarded the New York restaurant Eleven Madison Park guided by Chef Daniel Humm and his partner Will Guidara "the iconic restaurant where hospitality and cuisine are elevated to art forms ".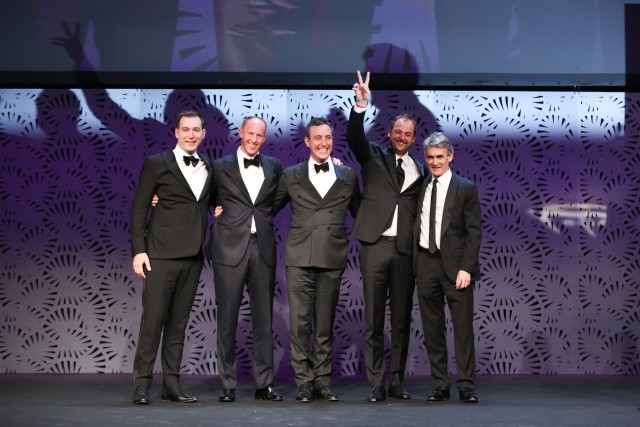 Those wishing to try this experience will have to know that Eleven Madison Park does not serve à la carte menu nor shall consult printed menu. Elaborate tasting menu of over 10 dishes are agreed directly with the wait staff and are served with extreme care and elegance in a tasting experience that lasts three to four hours.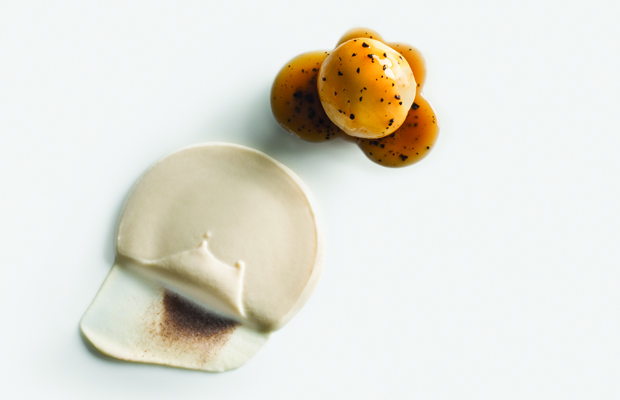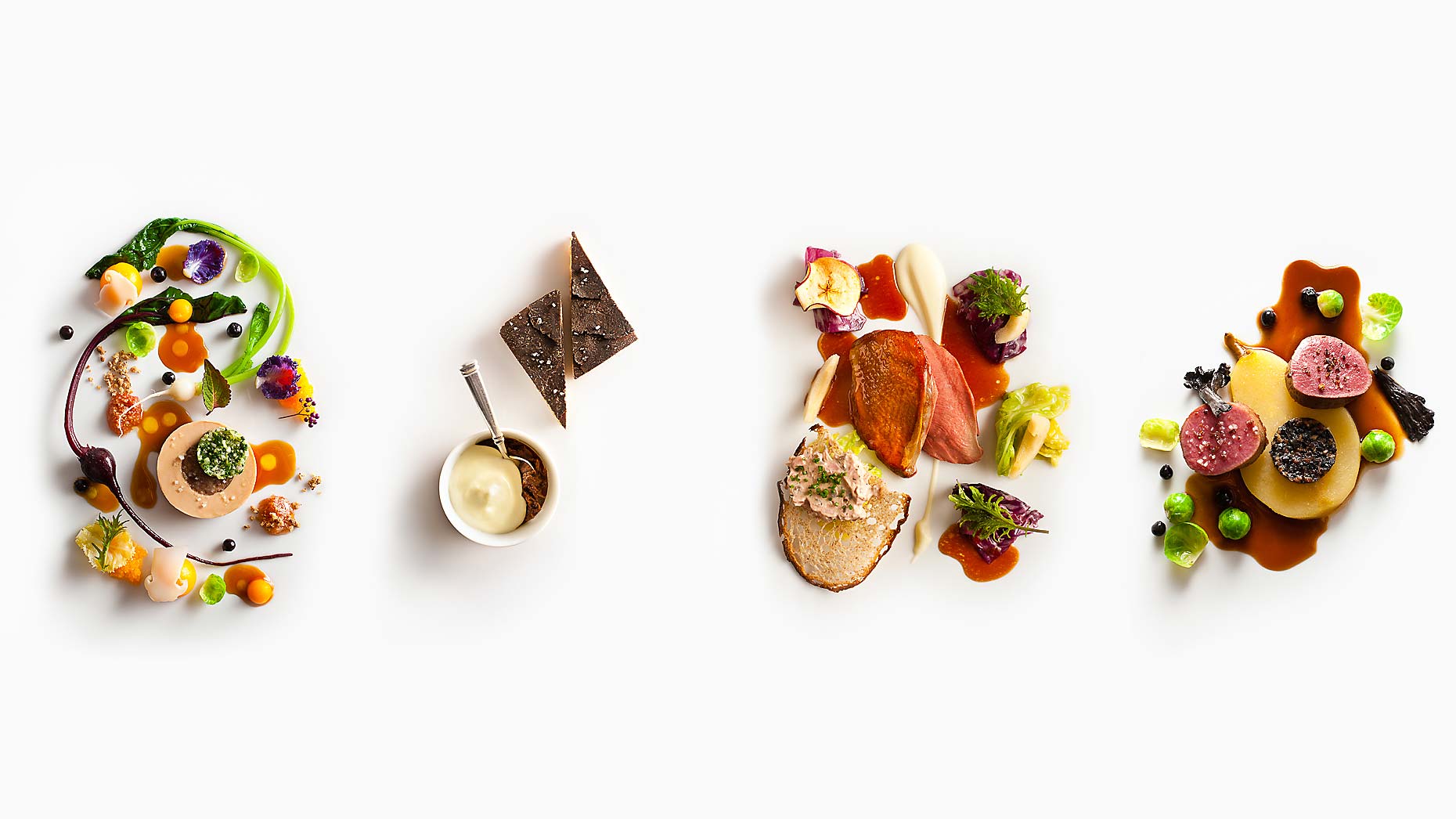 Among the most famous dishes of the Swiss chef Daniel Humm, there is definitely the roast duck crusted with grains of Sichuan pepper served in the classic version honey-glazed with turnips and huckleberries or in the lavender version, served and accompanied by apples, cabbage sweet and foie gras. Some of the most appreciated dishes from the guests of the restaurant are smoked sturgeon, cognac foie gras with truffles and rye dressing, seared scallops on pear jelly accompanied by caviar, sturgeon sabayon with chives, lobster on a bed of leeks, and celery root cooked in a pig's bladder, which Humm cites as 'a career-defining creation'.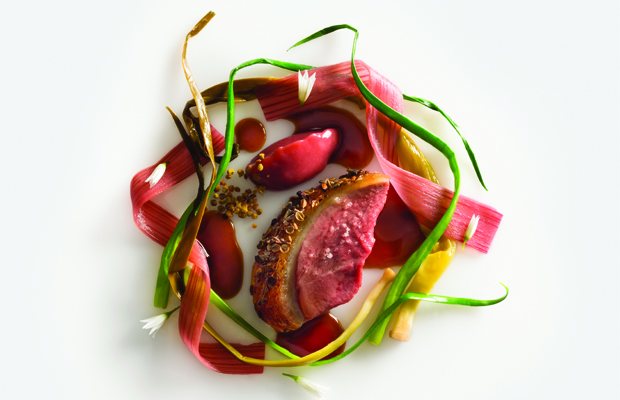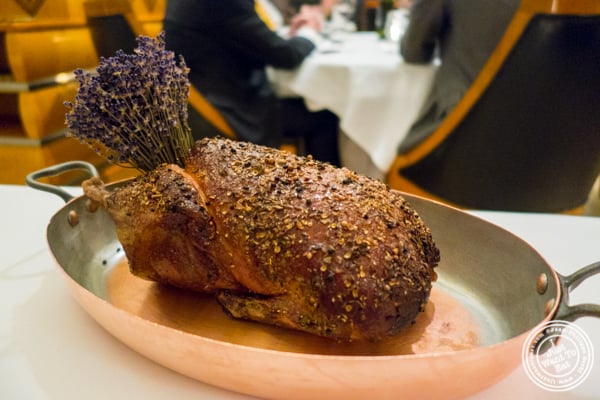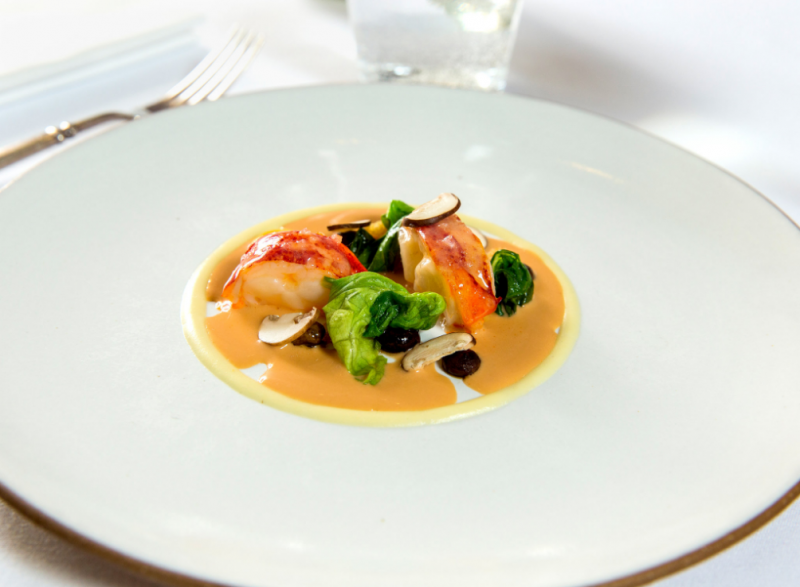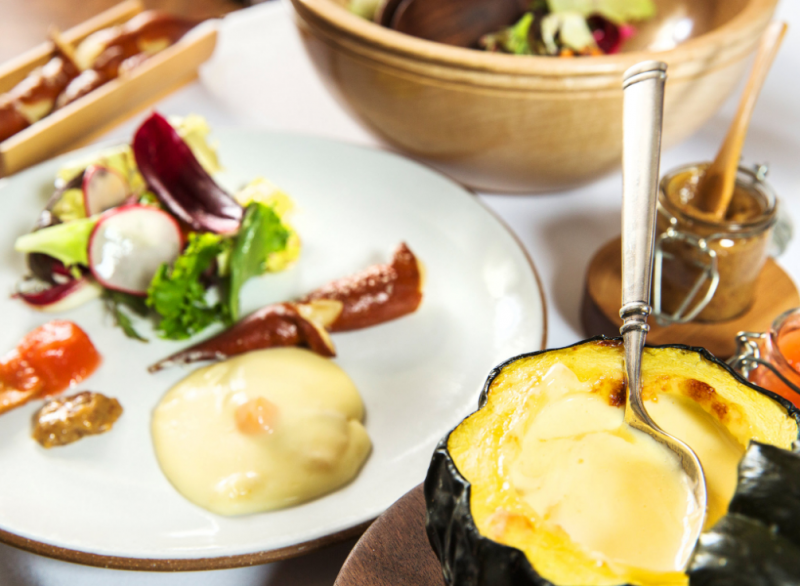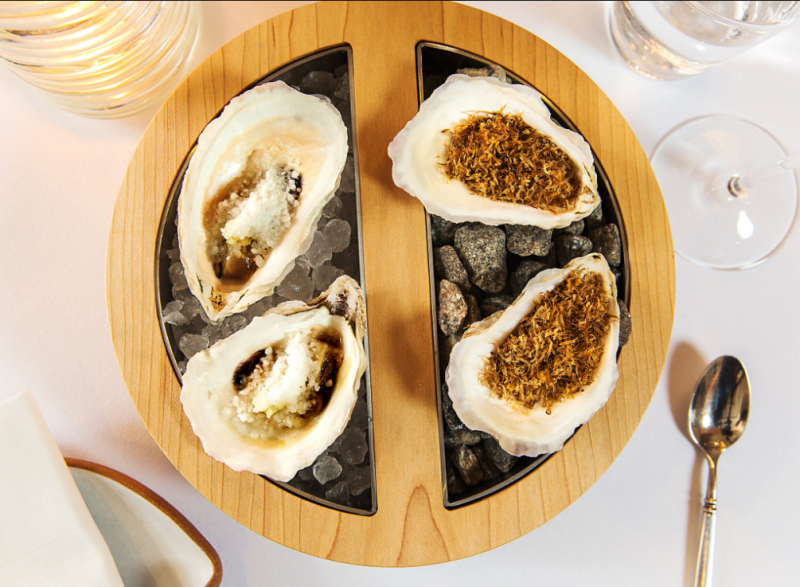 Clearly, all it accompanied by a long wine list from the well-stocked cellar. (If you want to select your wine before booking you can download the pdf list here).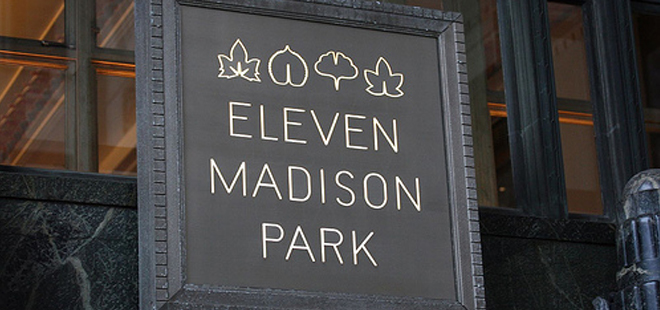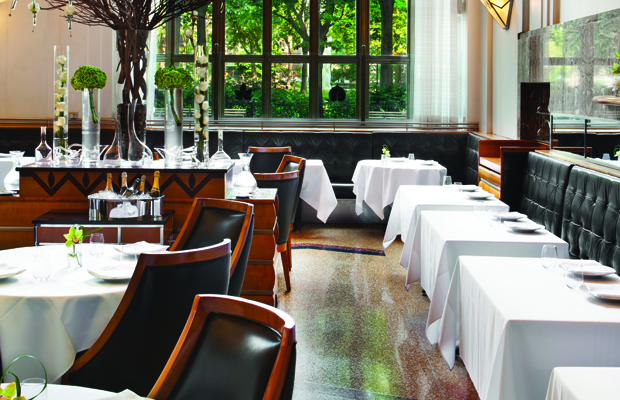 "Will Guidara and Daniel Humm have put their lives into breaking down the walls between dining room and kitchen, making sure the customer experience is harmonious from start to finish."
The art deco location too is far from the idea of ​​intimate and cozy place that often is associated with  this type of restaurants: very large and spacious, high ceilings, chandeliers at the window, marble floor. A restyling, both of the dining room and the kitchen, has been scheduled for this summer: so the restaurant will close in June and will reopen in September. Upon the close Eleven Madison Park will serve a retrospective menu consisting of 11 iconic dishes of the chef served in last 11 years (the service will last 3 hours) at a cost of  $ 295, beverages and tax excluded.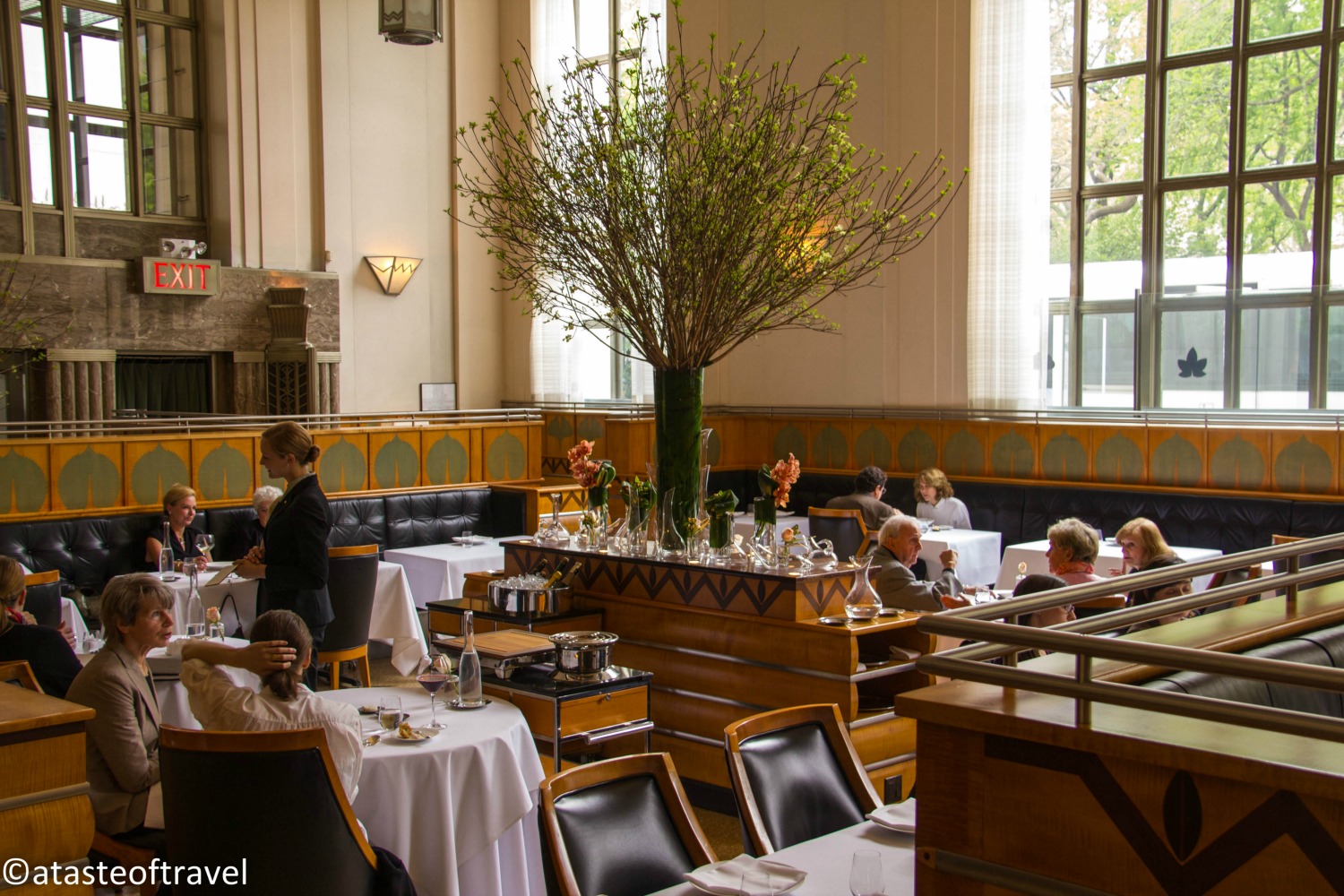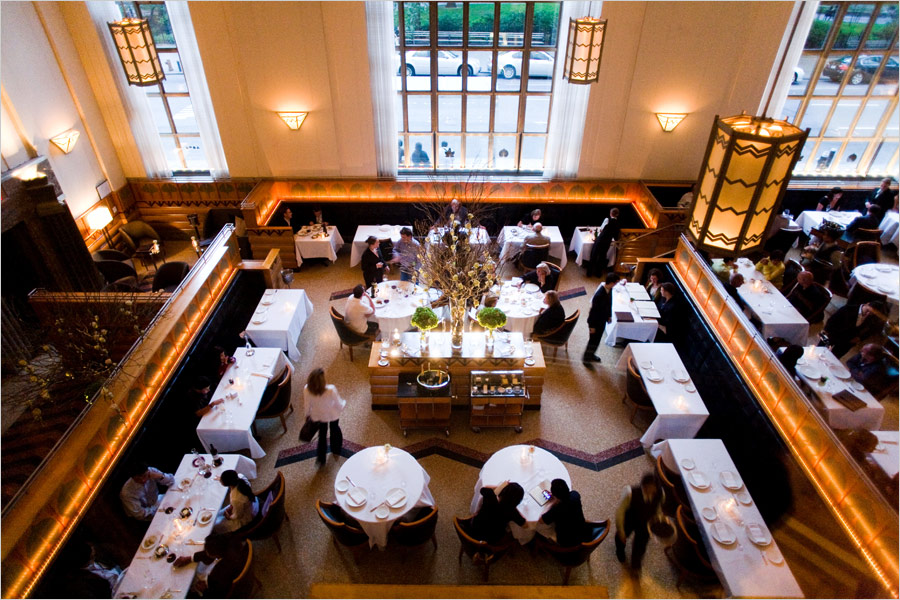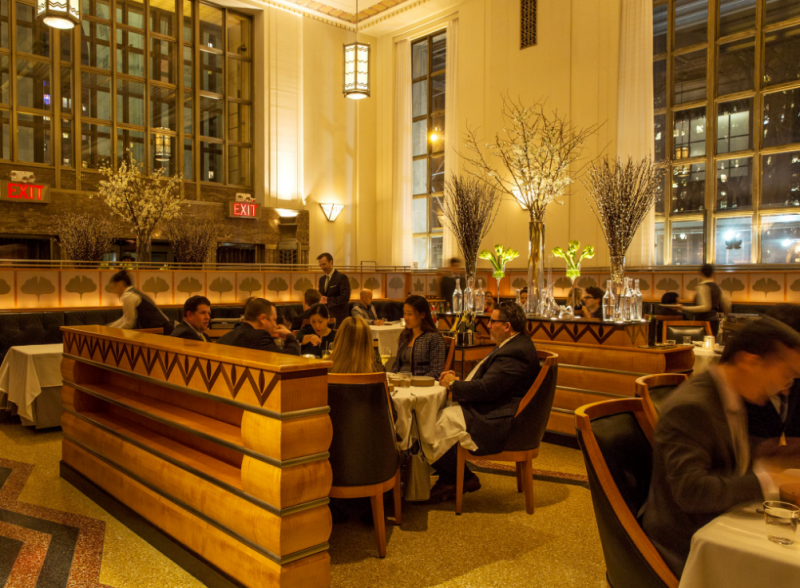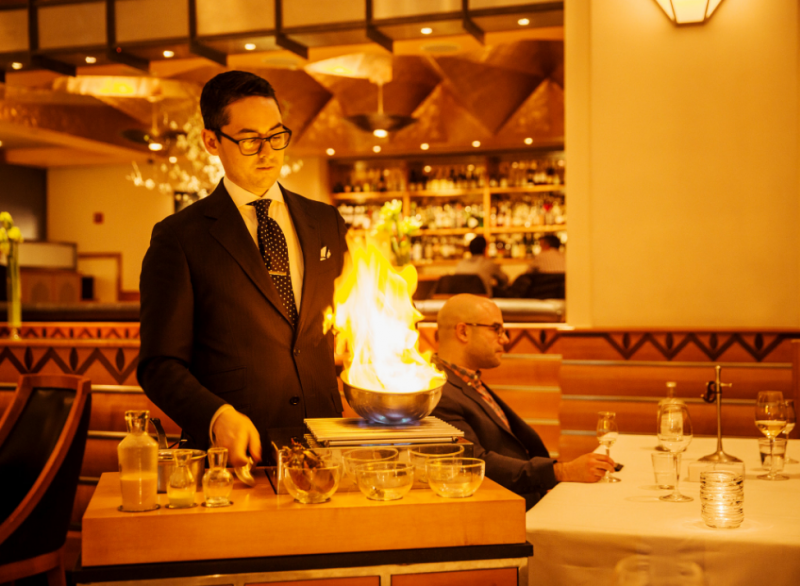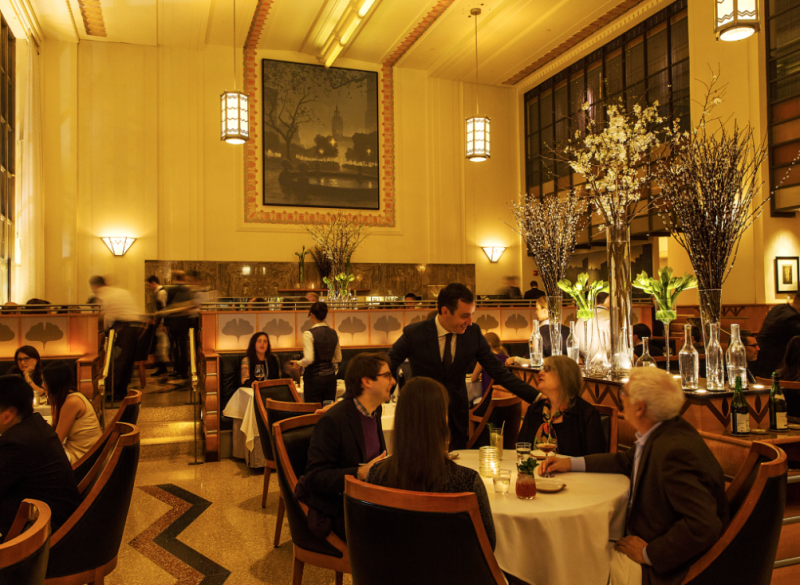 But for those who want to continue enjoying the cuisine of Chef Daniel Humm also during the summer, they can head to The Hamptons where together with his partner Will Guidara he will open a pop-up restaurant.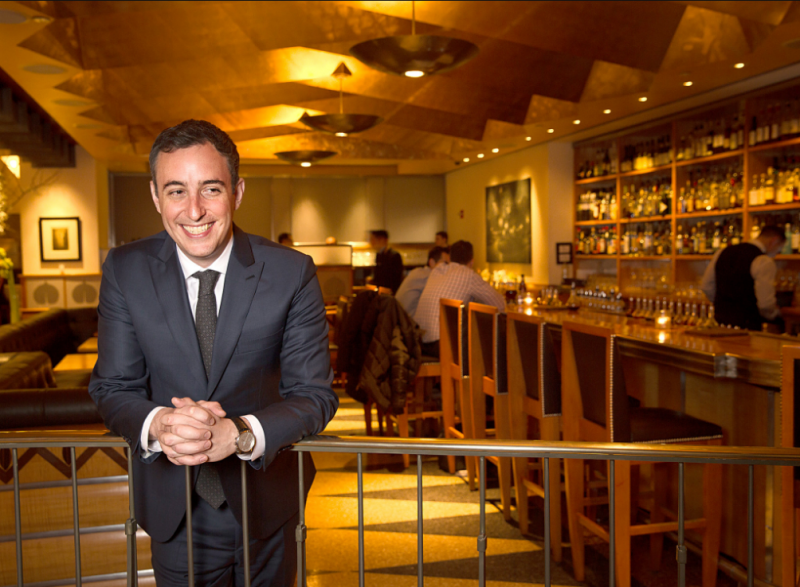 Contact:
Eleven Madison Park , 11 Madison Avenue, New York 10010 – phone +1 212889 0905
Here is the complete list of World's 50 Best Restaurant 2017 from 1st to 50th position.
: Eleven Madison Park (Usa)

: Osteria Francescana (Italy)

: El Celler de Can Roca (Spain)

: Mirazur (France)

: Central (Peru)

: Asador Etxebarri (Spain)

: Gaggan (Thailand)

: Maido (Peru)

: Mugaritz (Spain)

: Steirereck (Austria)

: Blue Hill at Stone Barns (Usa)

: Arpège (France)

: Alain Ducasse at Plaza Athenée (France)

: Restaurant Andrè (Singapore)

: Piazza Duomo (Italy)

: D.O.M. (Brasil)

: Le Bernardin (Usa)

: Narisawa (Japan)

: Geranium (Denmark)

: Pujol (Mexico)

: Alinea (Usa)

: Quintonil (Mexico)

: White Rabbit (Russia)

: Amber (Hong Kong – China)

: Tickets (Spain)

: The Clove Club (England)

: The Ledbury (England)

: Nahm (Thailand)

: Le Calandre (Italy)

: Arzak (Spain)

: Allenò at Pavillon Ledoyen (France)

: Attica (Australia)

: Astrid (Peru)

: De Librije (Holland)

: Septime (France)

: Dinner (England)

: Saison (Usa)

: Azurmendi (Spain)

: Relae (Denmark)

: Cosme (Usa)

: Ultraviolet (China)

: Boragò (Cile)

: Reale (Italy)

: Brae (Australia)

: Den (Japan)

: L'Astrance (France)

: Vendome (Germany)

: Tim Raue (Germany)

 Tegui (Argentina)

: Hot Van Cleve (Belgium)