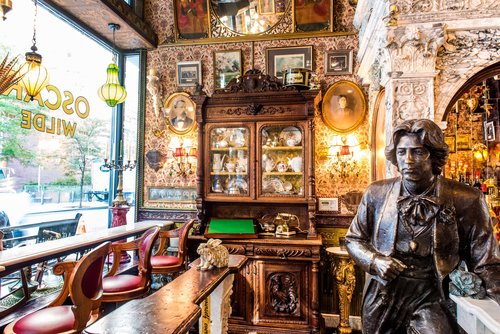 Do you want to immerse yourself in an enchanting Victorian atmosphere in the heart of the city that never sleeps? The place to go is the Oscar Wilde Bar opened in the Flatiron district of Manhattan.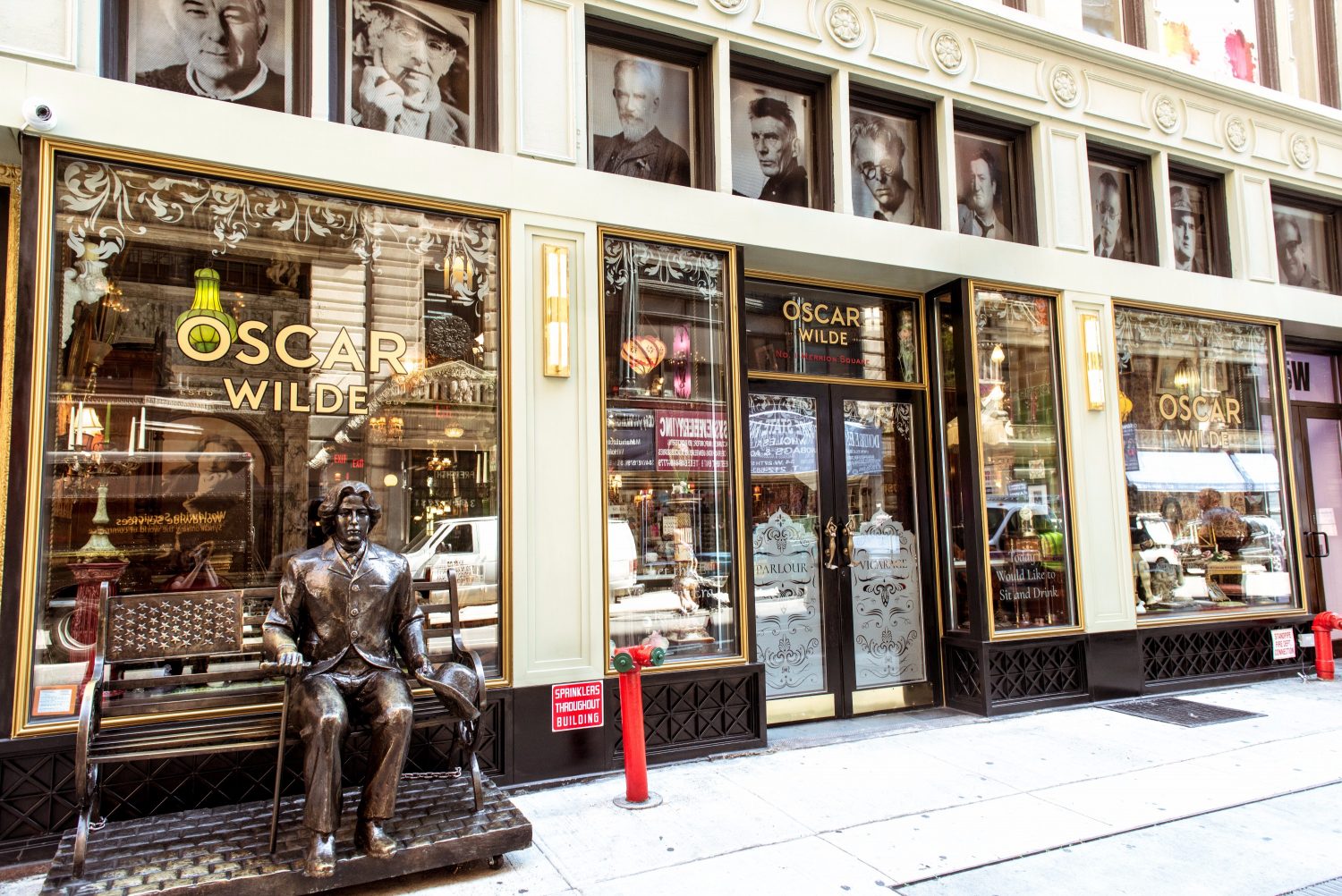 Owners Frank McCole and Tommy Burke, of Irish origin, wanted to pay tribute to the iconic writer and playwright author of The Portrait of Dorian Gray and his philosophy of life.
"Oscar Wilde turns the victorian era on its head, without relinquishing any of its glamour. Just like Wilde himself, we believe life shoud be lived to its fullest, with a touch of sophisticated debauchery. Why miss out on the fun? – We encourage living it to the fullest with Wilde abandon."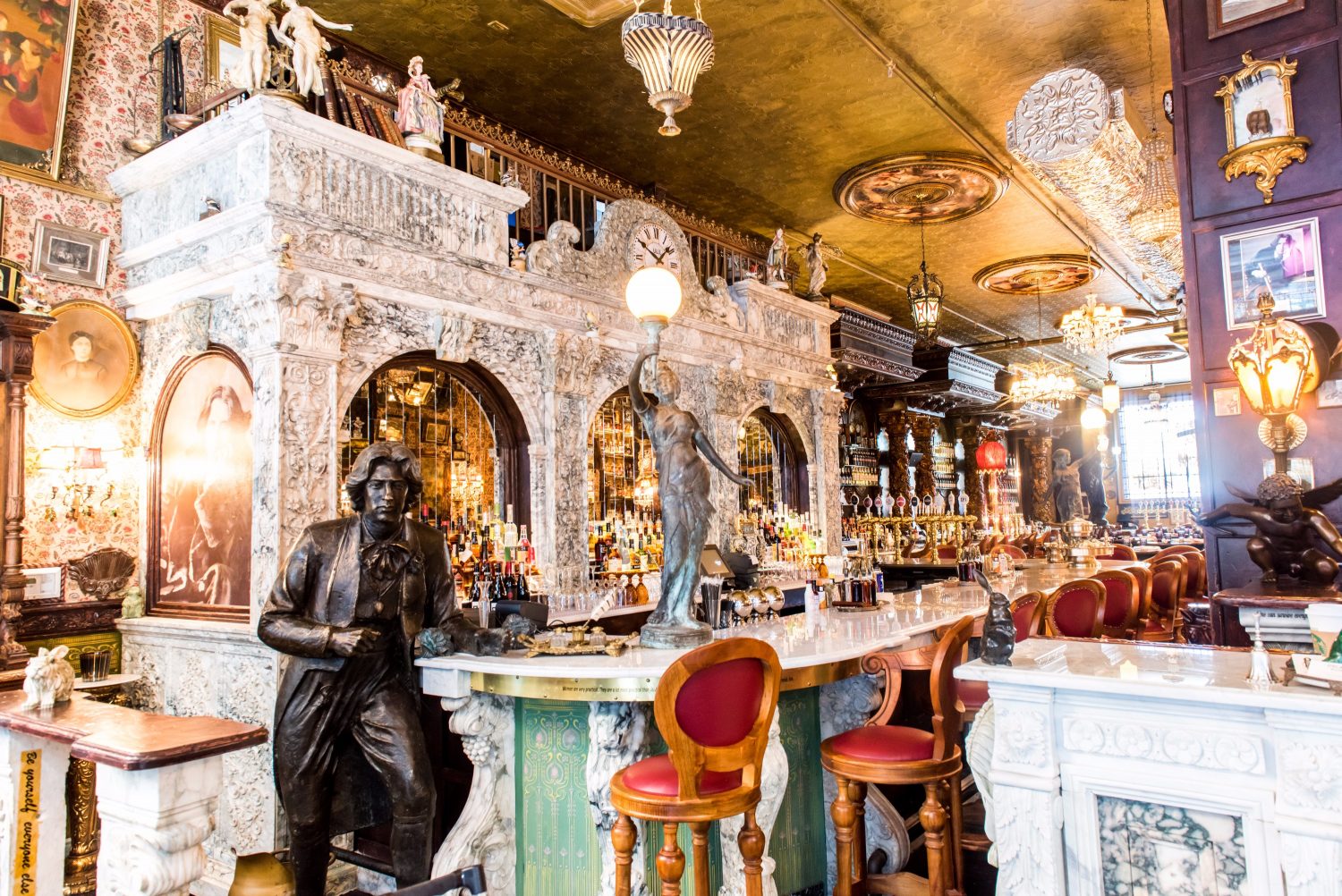 In the 12-story building at 45 West 27th Street, between Broadway and Sixth Avenue, ironically home of Proibition Enforcement of New York during the prohibition period, the Oscar Wilde Bar occupies a huge space: 530 square meters designed by architect Henry TJ Fuehrman in 1909.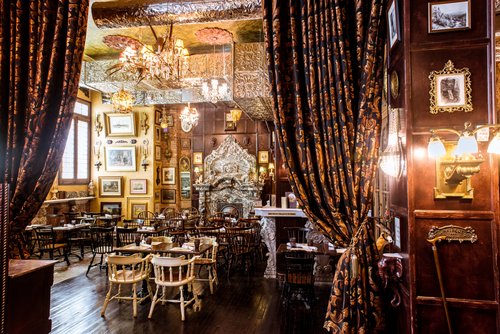 The atmosphere is really unique: entering you will feel to have travelled over time and being transported in England directly to the Victorian era.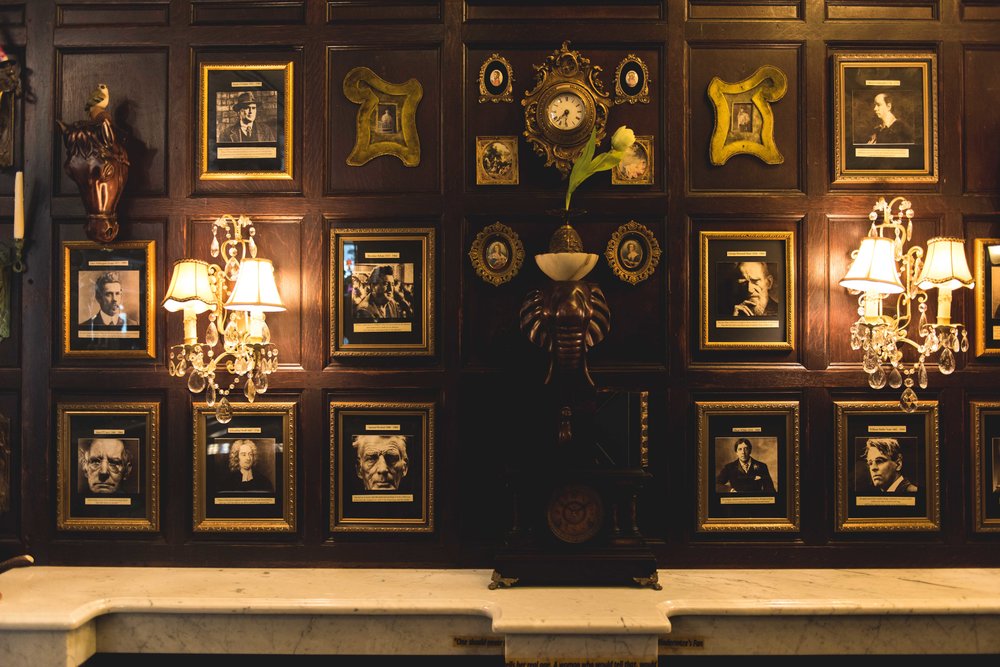 The interiors have been meticulously furnished with classical objects coming from most European countries in which Oscar Wilde lived: the longest bar across the city, measuring 36 mt (!), is covered by a unique marble slab from Carrara worked specifically in Vietnam, the piano dated 1890s comes from Belgium, the stools from Mexico, the fireplace from France, glasses from Milan, wooden panels from the Hope Castle in Ireland, a standing clock from the end of 1800s from England, which, together with the other 26 watches in the room, marks 1.50, the hour Oscar Wilde died.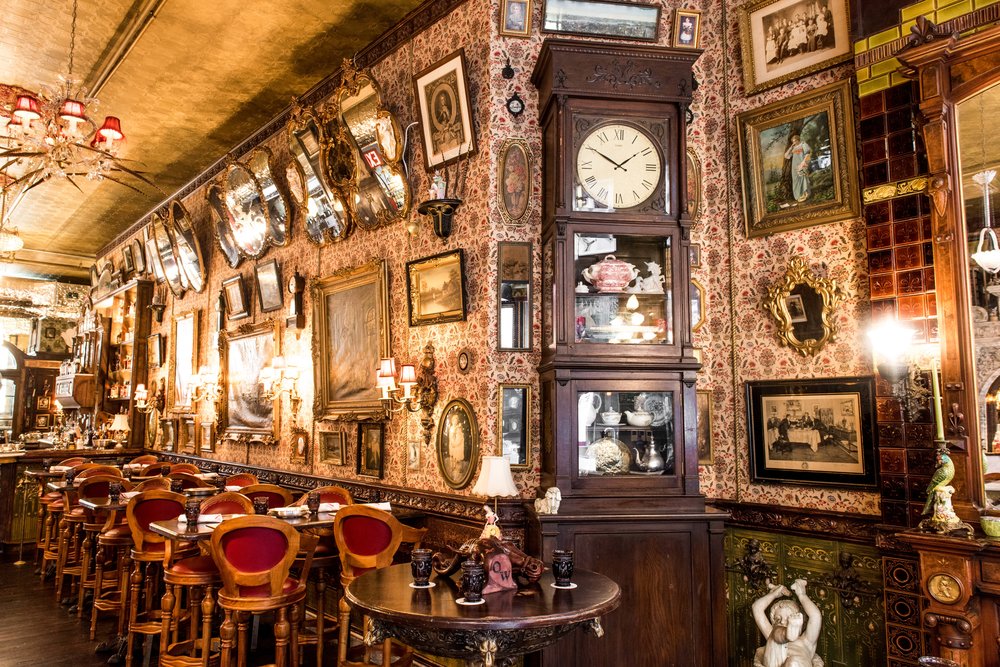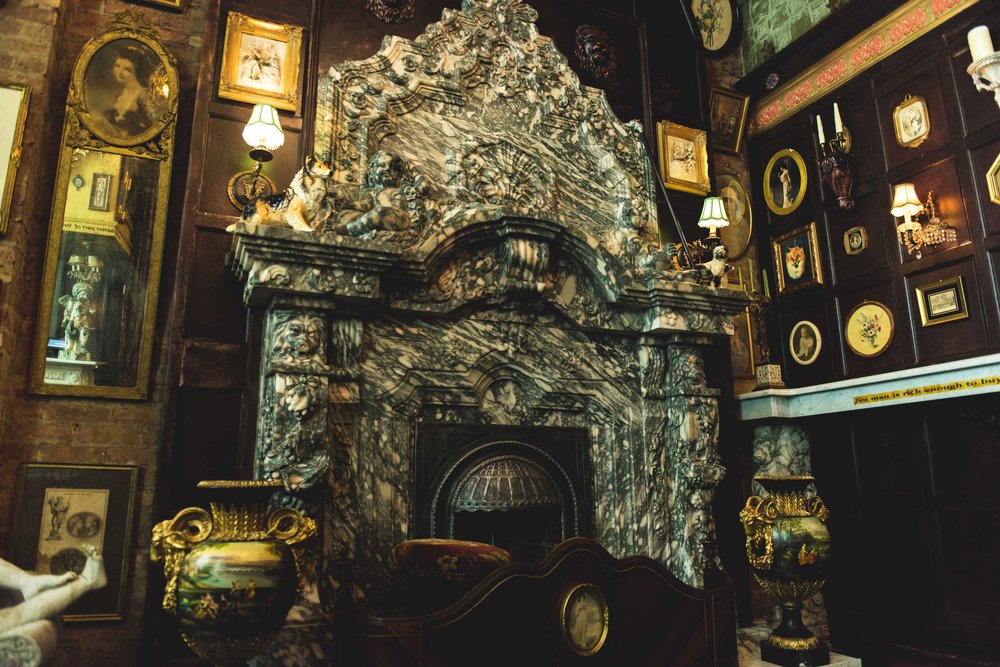 You will only have the embarrassment of choosing when deciding which of the more than 300 types of spirits, and 32 different beers, to sip. In addition to Oscar Wilde's favorite drinks such as absinthe and champagne, can be enjoyed cocktails dedicated to the writer by mixologist Johnny Swet such as "Fifty Shades of Dorian Gray", "Oscar Wilde's Potent Elixir", "The Happy Prince" or "Writer's Block Cocktail ".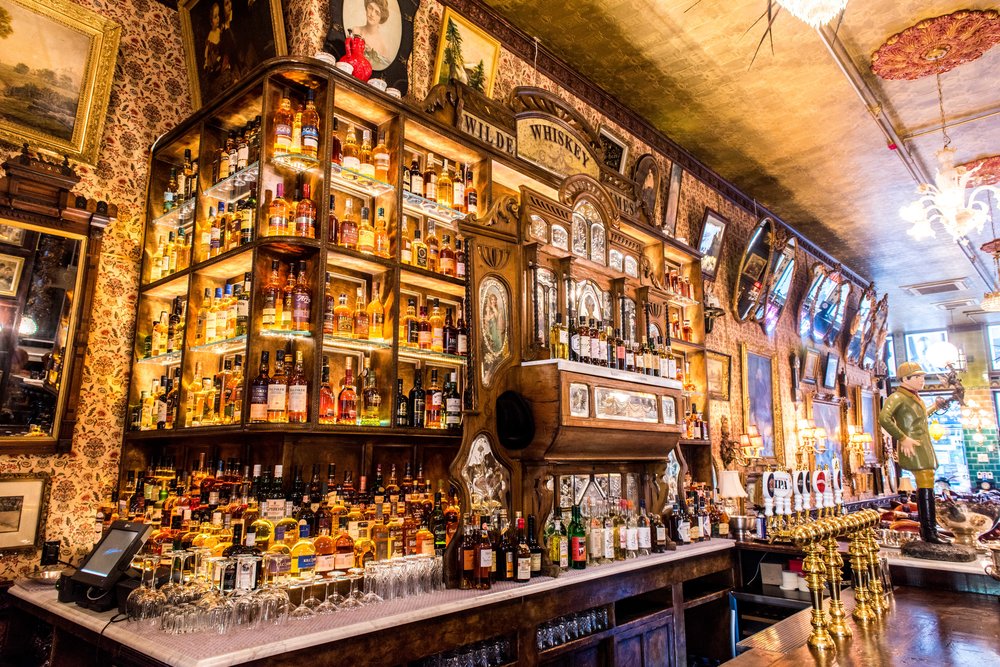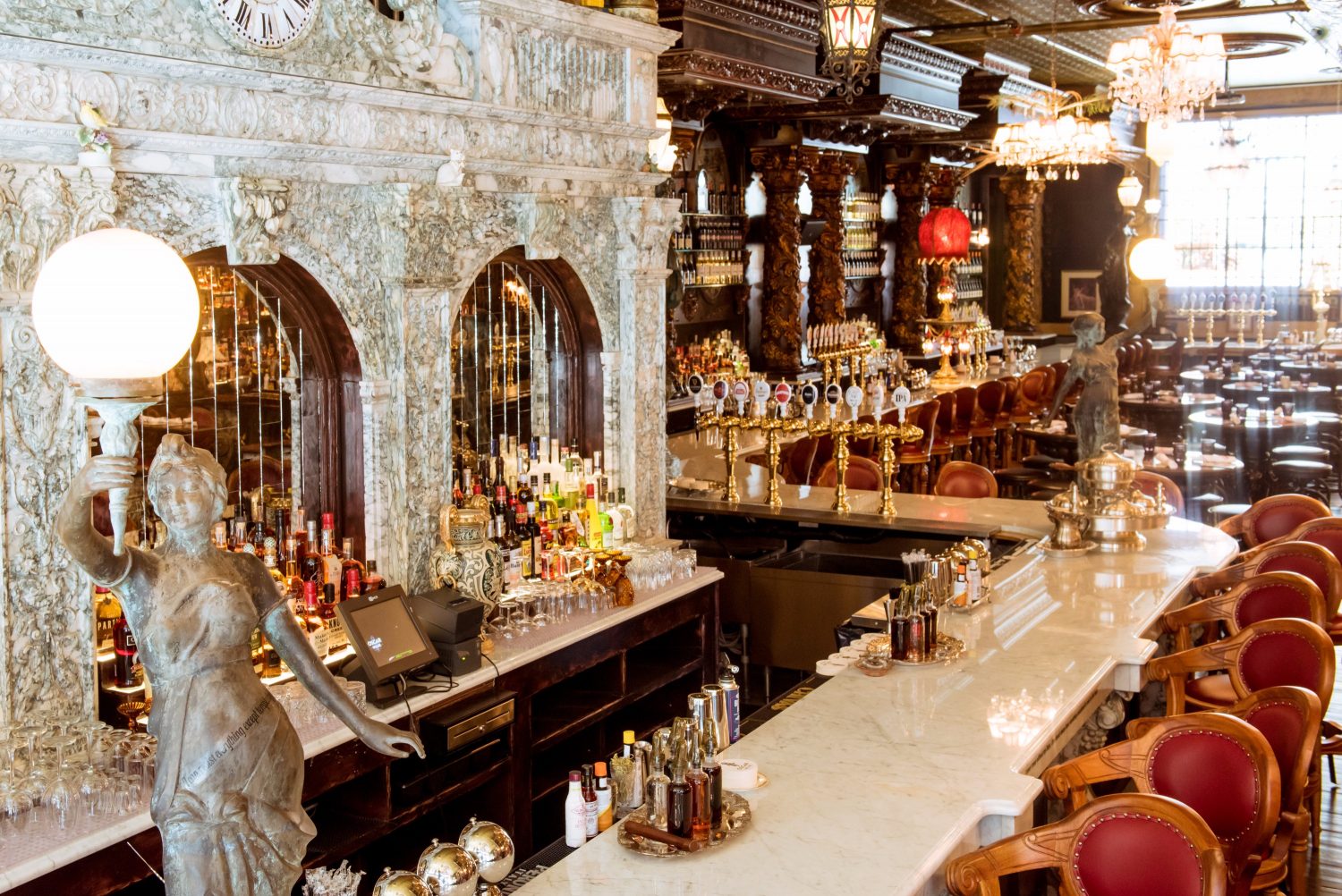 Even if you are not hungry to enjoy the light lunch menu or the most substantial one at dinner, it's worth popping out even just to peek at the beautiful décor. More is more!
Oscar Wilde NCY
42 west 27th Street
New York, NY 10001
Phone (212) 213-3066
Open Mon – Sun 11.30 AM – 2.00 AM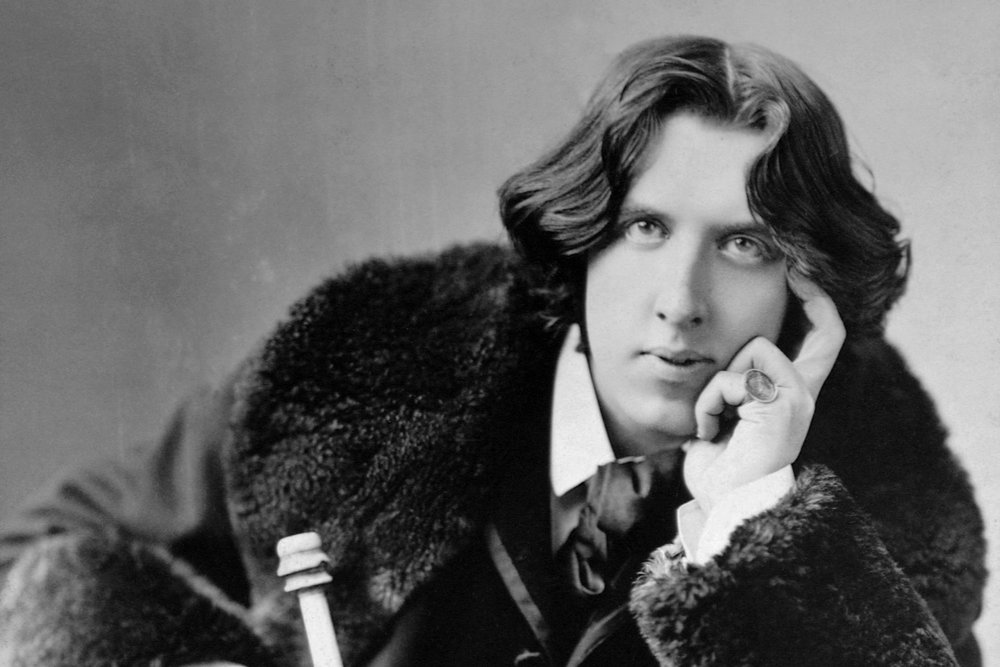 Photos: Oscar Wilde Bar