On the Swiss Alps, located in the picturesque cheese-making region of Appenzell, on the top of the Göbsi hill, at an altitude of 1200 m, there is a presidential suite without wall or roof waiting for you: Null Stern Hotel  (Zero Stars Hotel).  Only two guests per night can have the opportunity to sleep in a bed in the middle of a mountain surrounded only with a breathtaking view.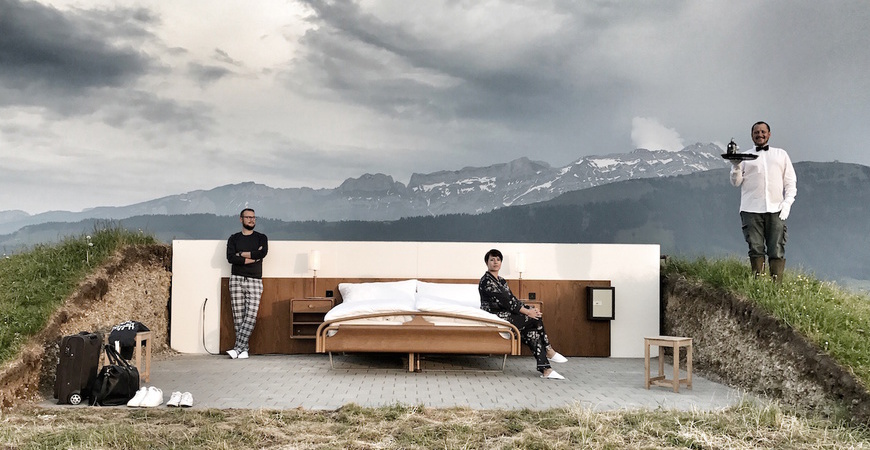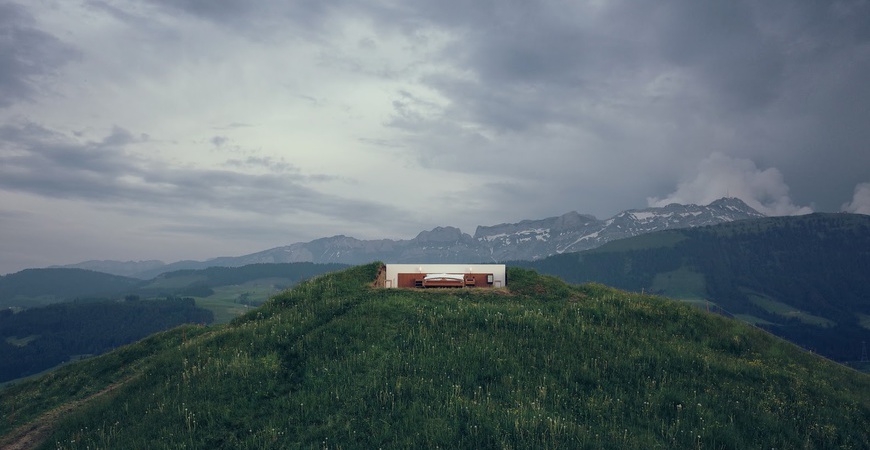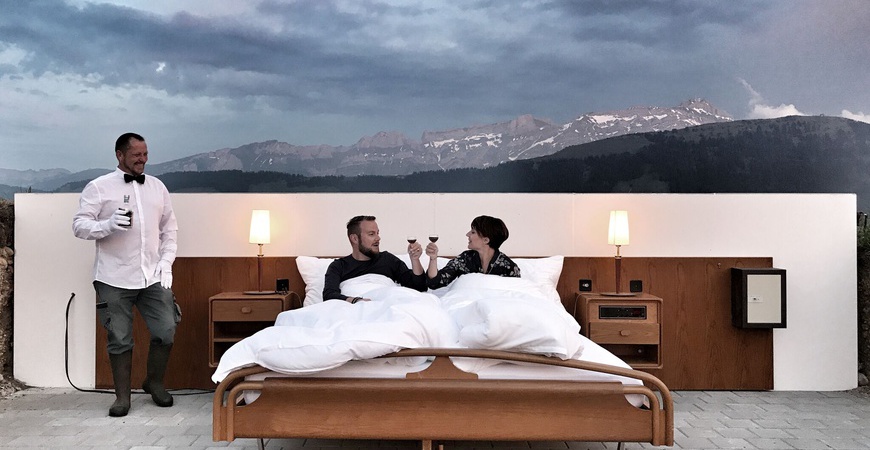 The Null Stern Hotel suite is an art installation created by Swiss conceptual artists Frank and Patrik Riklin in collaboration with hotel manager Danile Charbonnier.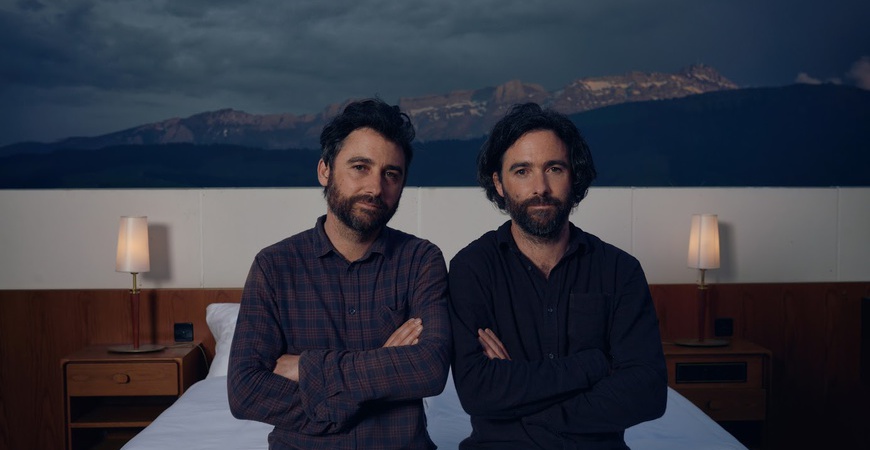 The minimalist hotel has no wall, roof or bathroom and it features only a comfortable bed with mattress topper, pillow, duvets, hand towels, hotel slippers, two night stands, a pair of lamps and an absolutely stunning view of the mountains. For a more traditional hotel feeling a personal "butler service" is included  that will serve a complimentary dinner and a breakfast basket directly to bed. The bathroom is located 10 minutes walk away.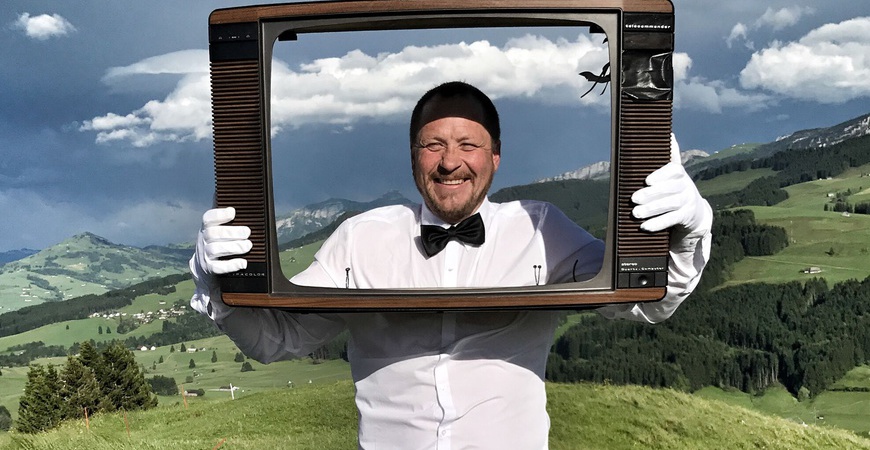 An overnight stay costs CHF 295.00 ( approximately 272.00 € ) and includes all charges, parking fees, welcome drinks, breakfast, non-alcoholic drinks and transport to and from the local train station of Gonten.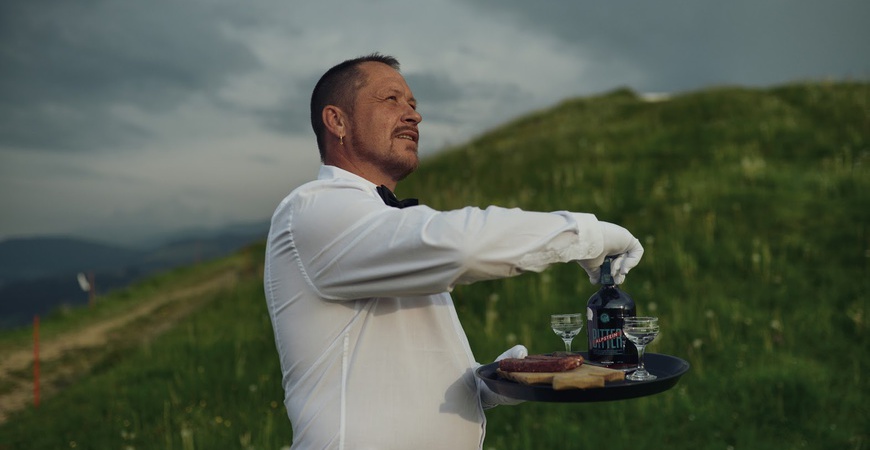 The Null Stern Hotel is bookable throughout spring and autumn, but attention it's already fully booked for 2017 with more than 1300 requests coming from all over the world. Reservations can be cancelled at the last minute due to bad weather. In this case alternate accommodations is provided in a traditional Swiss Chalet approximately 100m from the Null Stern Bed. A traditional Swiss dinner, prepared by a local restaurant called the Bären, is served at the chalet by the personal butler.
"Null Stern –the only star is you" – For information: www.nullsternhotel.ch
An unforgettable experience!