One upon a time there was the Maison Close a term that still remembers the splendor of the Belle Epoque one of the most lavish and licentious period in the history of Paris when these houses dotted the French capital.
Among cancan, luxuries and miseries girls prostituted themselves under the rigid maquerelle eyes, the madam. From simple cocotte they lavished their charms trying to climb the success to become courtisane or demi mondaine, rich and powerful men lovers who can offer them gold, jewelry, properties and even titles of nobility. La Belle Otero, "caliente " Spanish,  and her rival Liane de Pougy, ethereal and androgynous, are the names of the most famous and beautiful women that marked the era.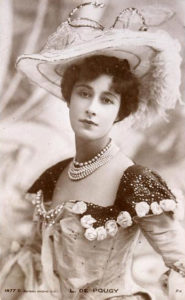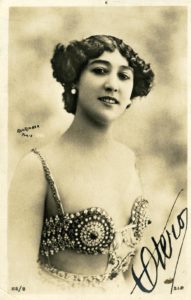 A short walk from the Moulin Rouge in Montmartre and from spicy Pigalle district of Paris, hidden behind an understated façade of a building once owned by the Duke of Orleans, signaled by two red lanterns, one of those famous houses of carnal pleausures, it has now been transformed into a luxury hotel.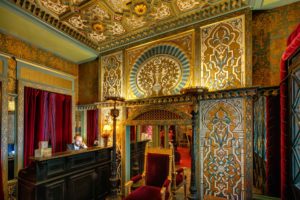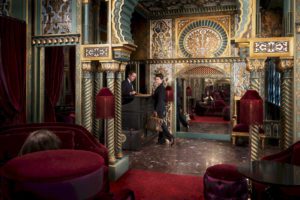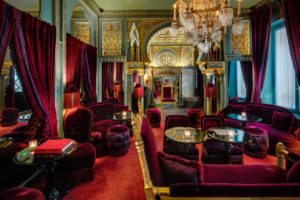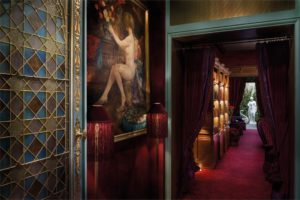 La Maison Soquet is now a jewel of emotional opulence recreated by the creativity of designer Jacques Garcia, who has retained the exotic, enchanting, mysterious, sensual and voluptuous style of the brothels of the last century. Chinese fabrics, purple velvet, references to Japan, Thousand and One Nights oriental atmosphere, arabian and Napoleon III styles in the sought exotic spirit of the era, make this spot truly unique.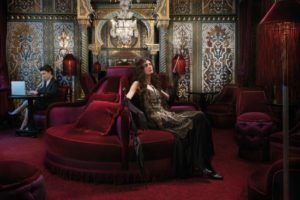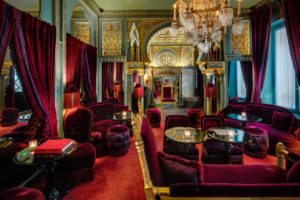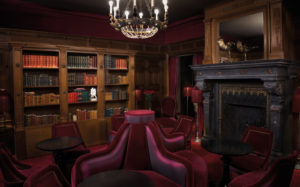 Precious materials, rare items, mingle together, creating a riot of suggestion: an eclectic collection of furniture, artwork, and paintings whose authenticity infuses the spirit of the place, magical and enchanting.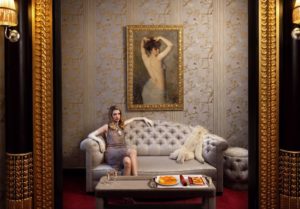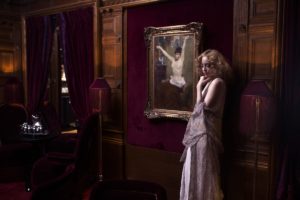 Twenty are the rooms including six suites: each room bears the name of a courtesan Liane de Pougy, Folies Bergeres star, and then princess, the Païva where the opulence of the fabrics are remiscent of the social revenge achieved by the poor Russian weaver's daughter who became marquise and the most sought-after woman in Paris, or La Belle Otero, and Castiglione.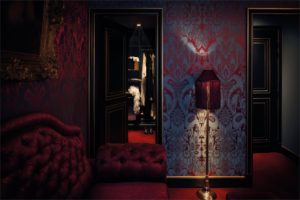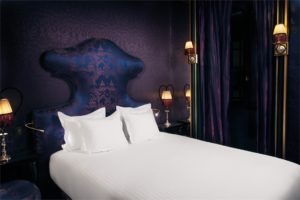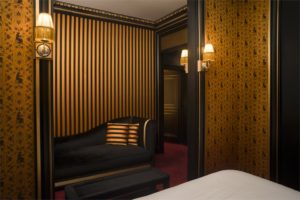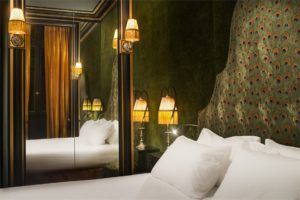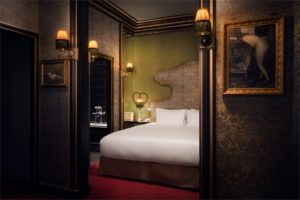 A maison particulières, a little gem of yesteryear in the heart of the most romantic city to live not only in pairs but also simply for an afternoon tea that can be enjoyed in the Salon des 1001 nuits a moorish decor bar, or in the delightful conservatory between jasmine and ivy walls being fascinated by their magical enchanted atmosphere.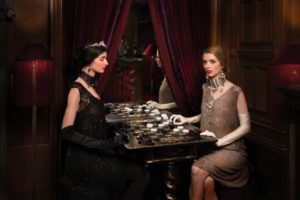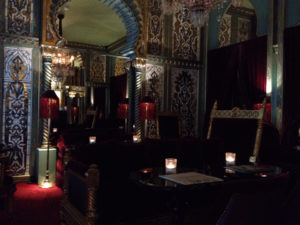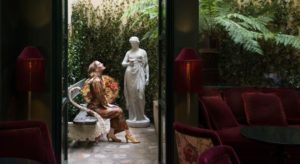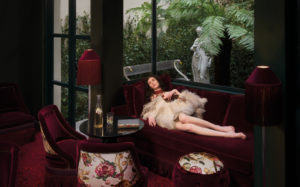 A temple to hedonism, an address for a few to savor with delight.
Hôtel Maison Souquet
10, rue de Bruxelles — 75009 Paris, France
See on the map
T +33 (0)1 48 78 55 55
contact@maisonsouquet.com
Photos courtesy of Maison Soquet