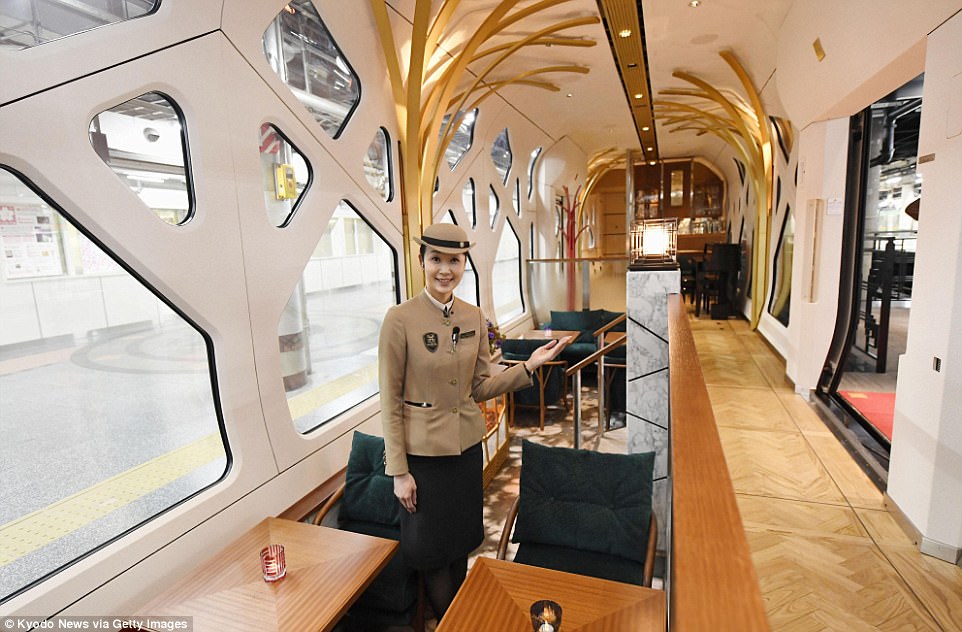 Shiki-Shima Train Suite is the luxury train of the Japanese company East Japan Railways, which was inaugurated last week on the Tokyo-Hokkaido route.
The luxurious train is signed by designer Ken Kiyoyuki Okuyama who worked in the past for General Motors, Ferrari, Maserati and Porsche.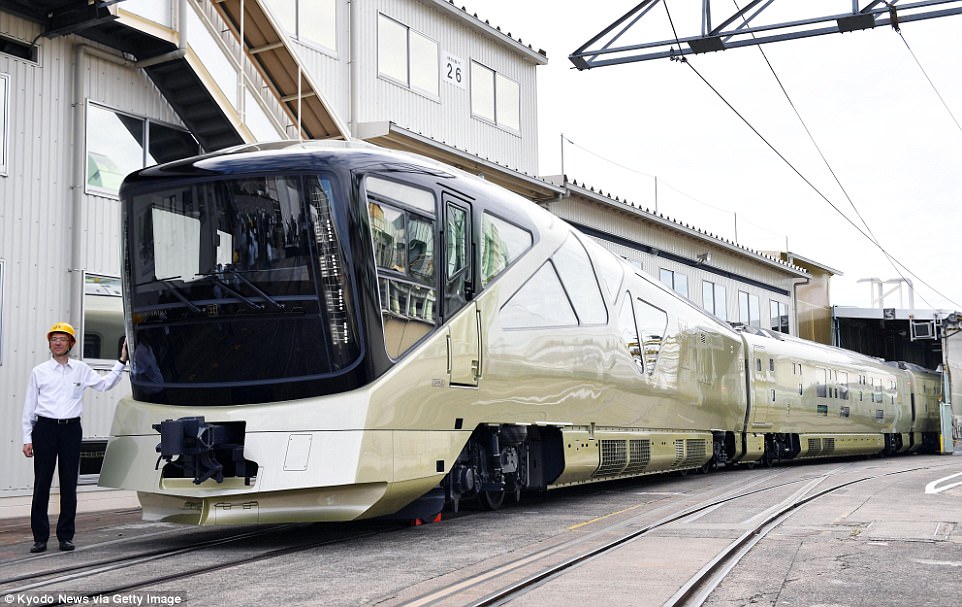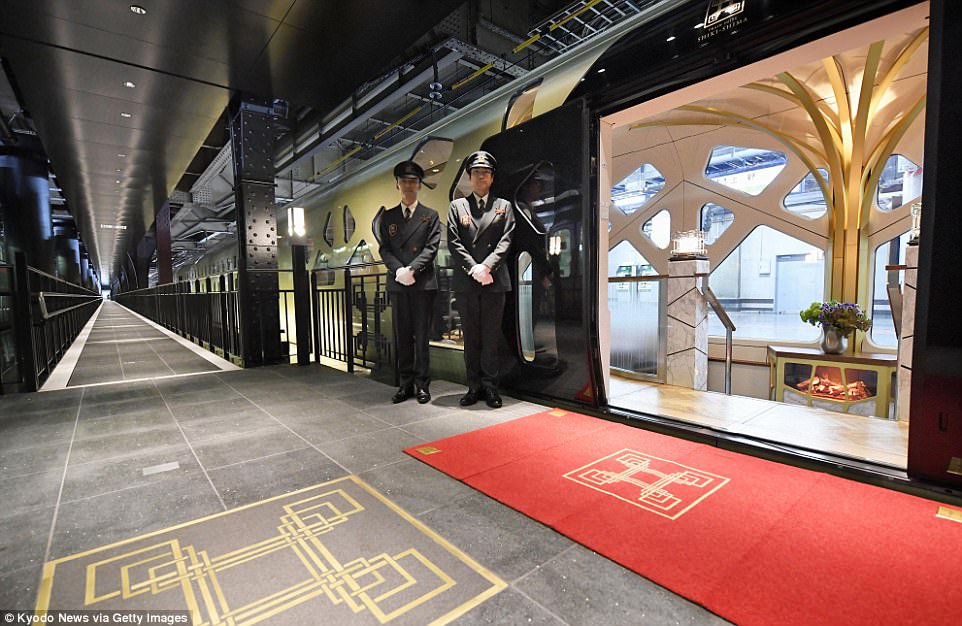 The walls and the glass roof are panoramic on the countryside's breathtaking scenery, the bedrooms are two-storey suites with private lounge, fine Japanese traditional carpets, and bathrooms have cypress-wood bathtubs. Top starred chefs prepare meals and live music is guaranteed by a pianist on board.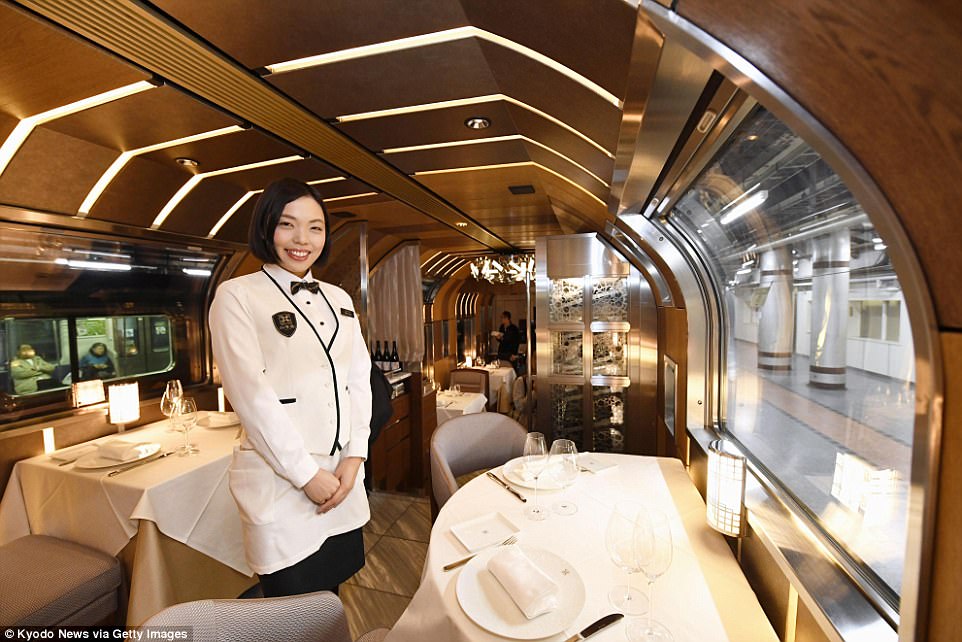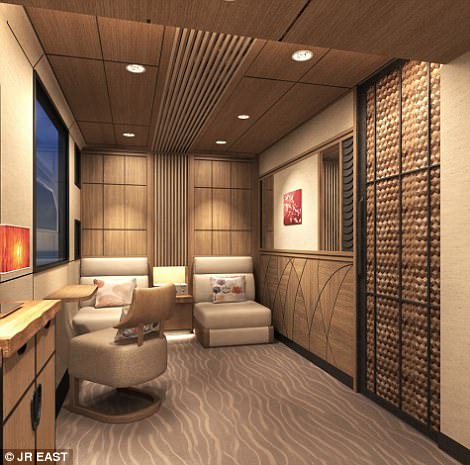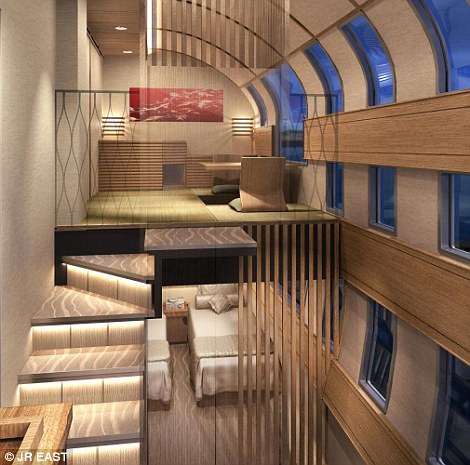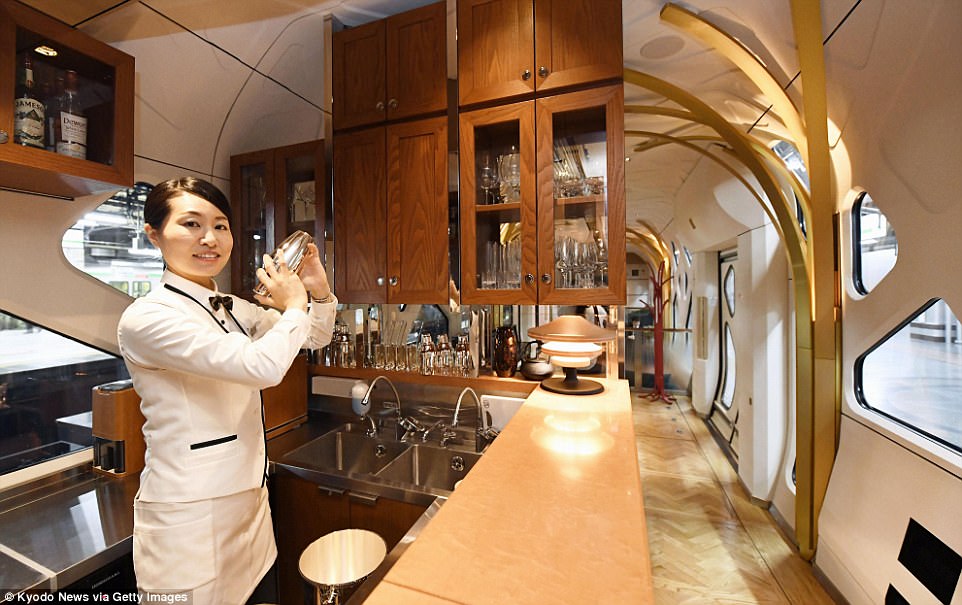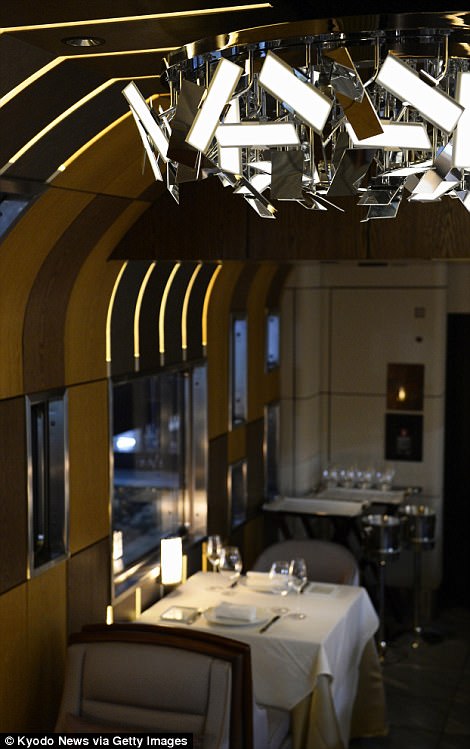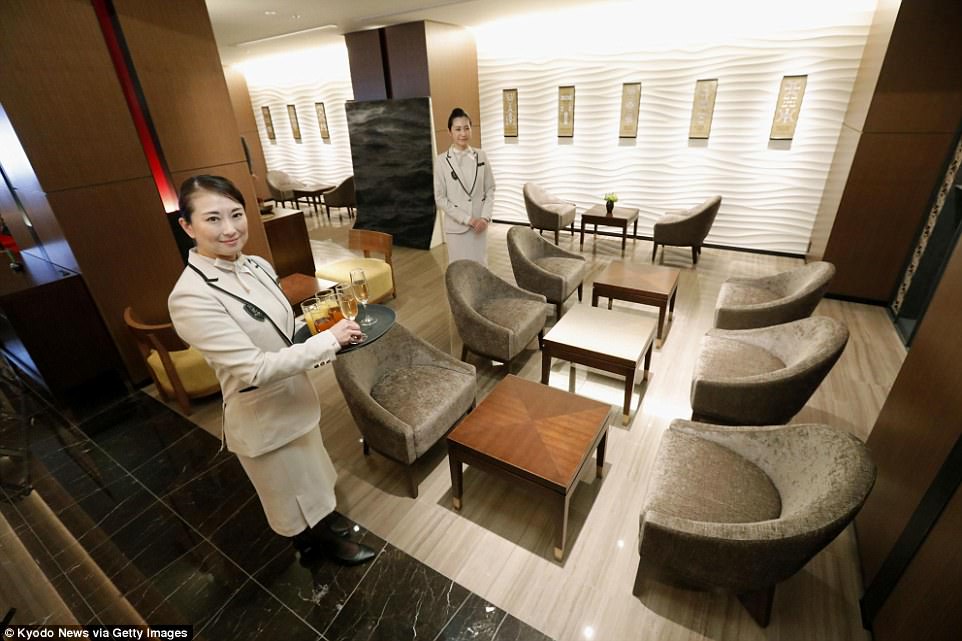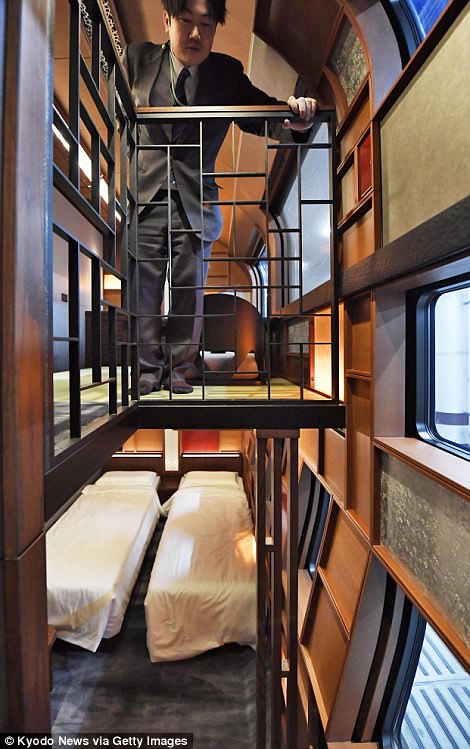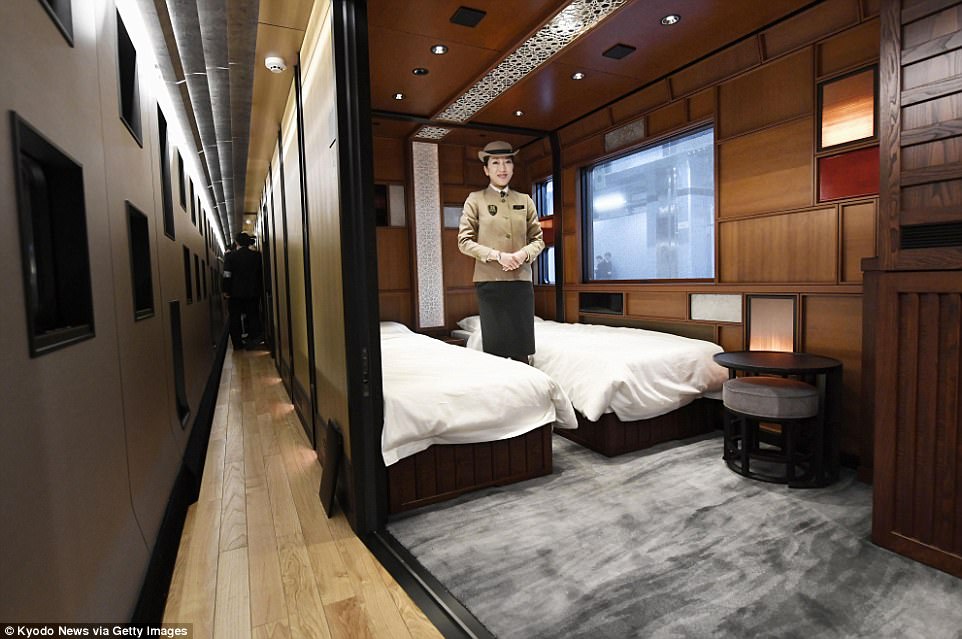 The train made up of 10 carriages is reserved for only 34 passengers accommodated in the 17 luxury suites and tickets reach a maximum of $ 10,000 depending on the accommodation and the duration of the trip. The cost does not seem to frighten the wealthy travellers who have already booked the sold out train until the end of May 2018.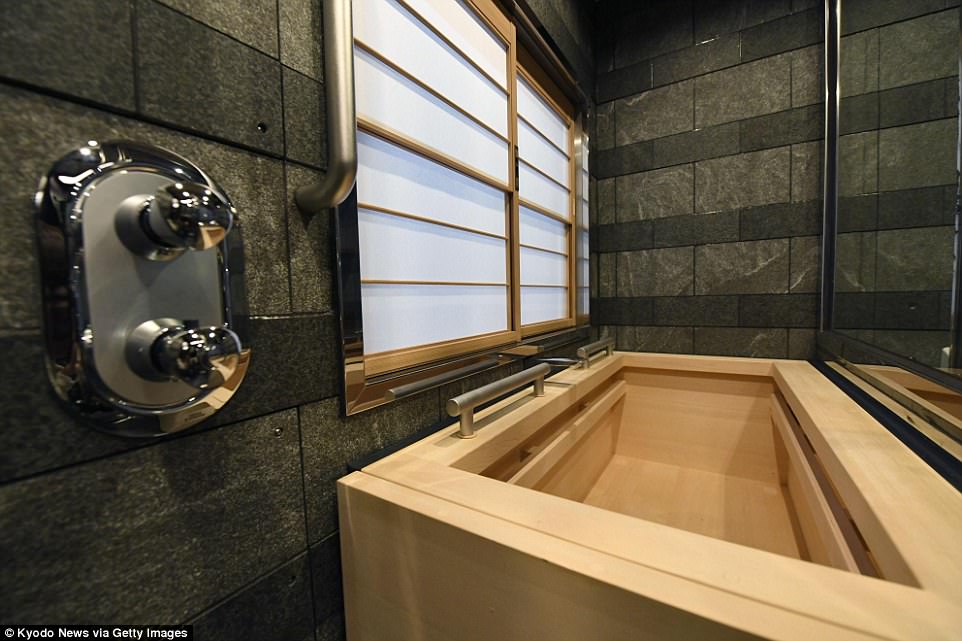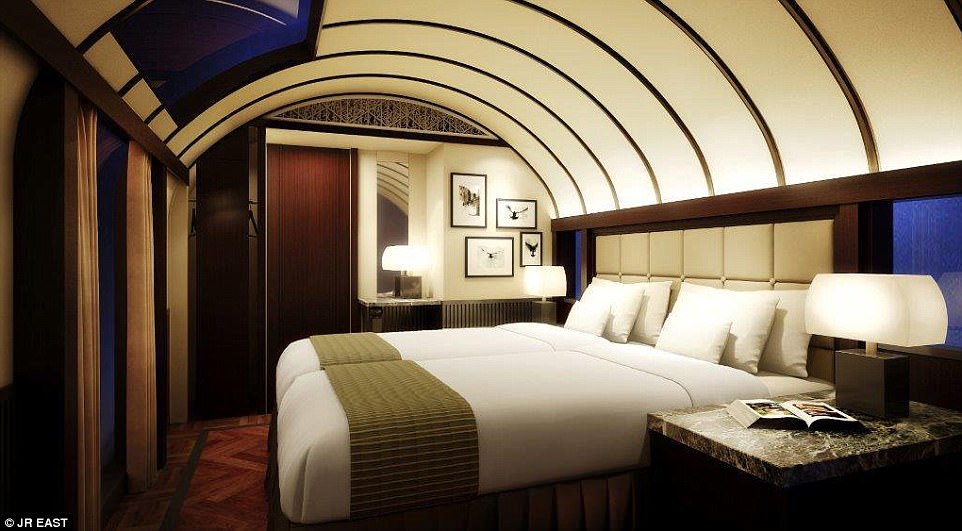 The Shiki-Shima Train Suite offers two or three-night itineraries through east of Japan packed with excursions to take in the region's unique culture, exploring sites such Naruko Hot Springs, the detailed Nikko Toshogu Shrine and Hirosaki Castle. Additional excursions allow the opportunities to engage with local crafters  and taste distinctive gastronomy.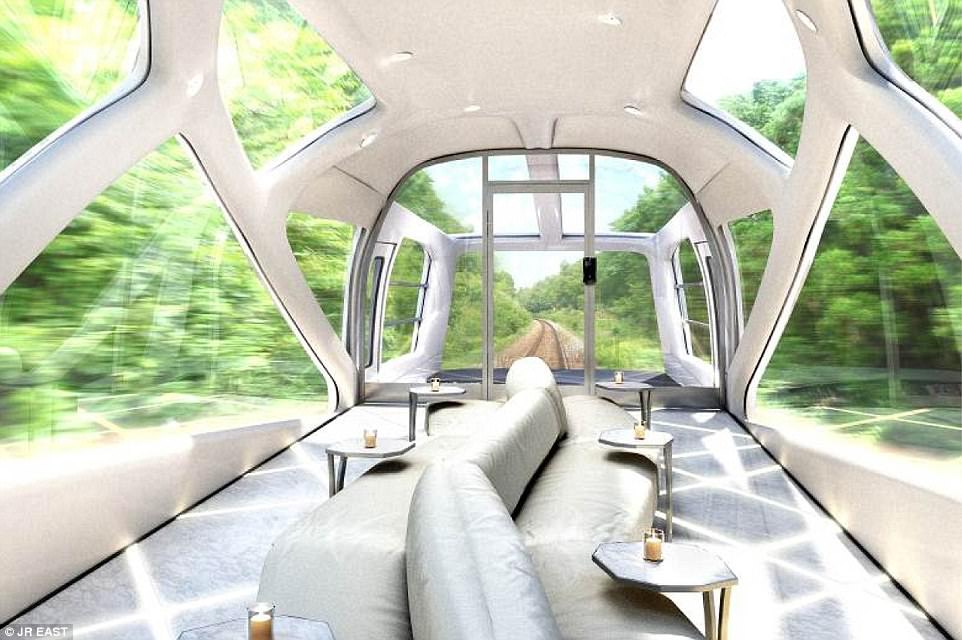 On board a team of top chefs offer eastern Japan's cuisine based on seasonal ingredients. Unique specialities are served at each stop such as  'Hakodate's famous squid and salmon roe rice bowl' for breakfast as well as French cuisine and pastries.
Click here for more information.