The Russian artist Pokras Lampas, armed with a massive roll brush and 500 liters of bright yellow paint  created an huge labirynth, perfectly-square surface composed by different typhographic forms along 1250 m2, a huge-scale canvas for a chromatic calligraphy-based composition.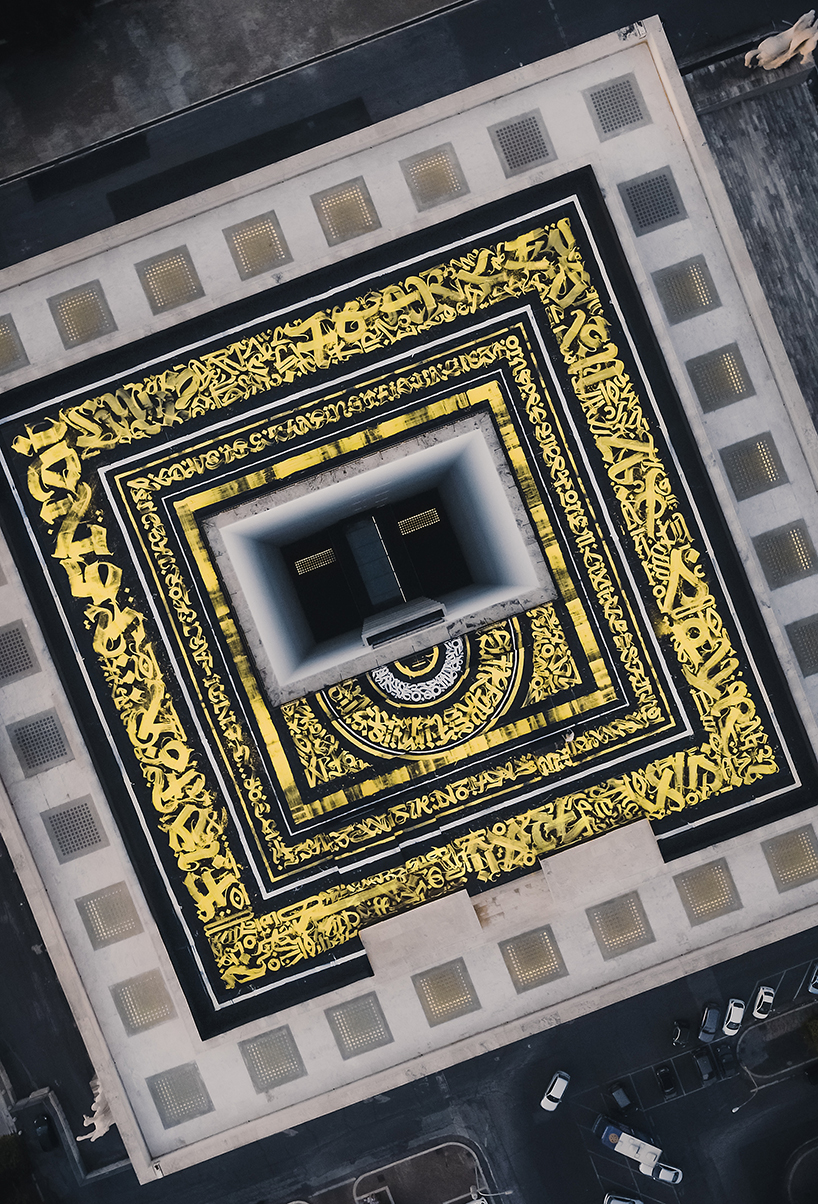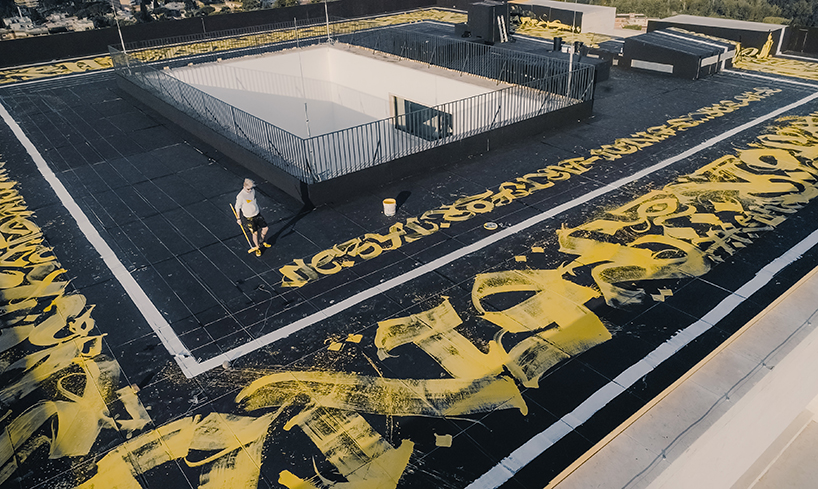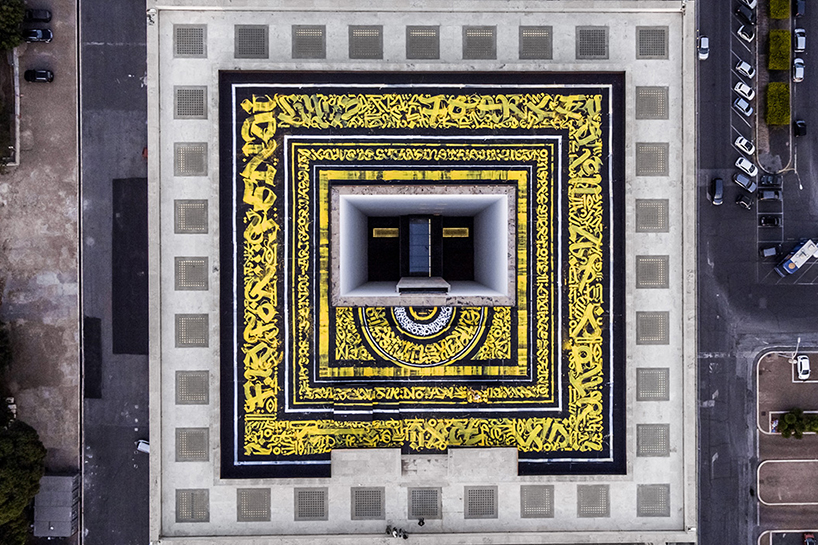 "the artwork is poetry about 'freedom, being freaky, fearless and having some fun.' declared Lampas.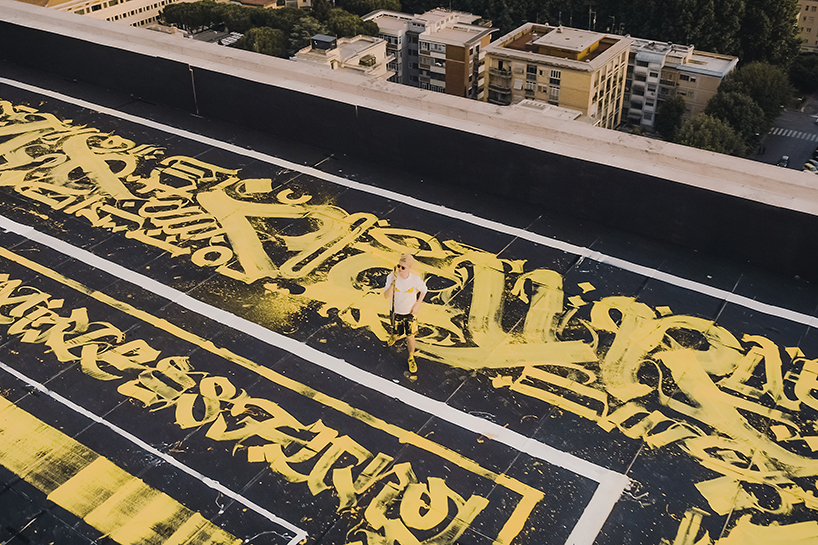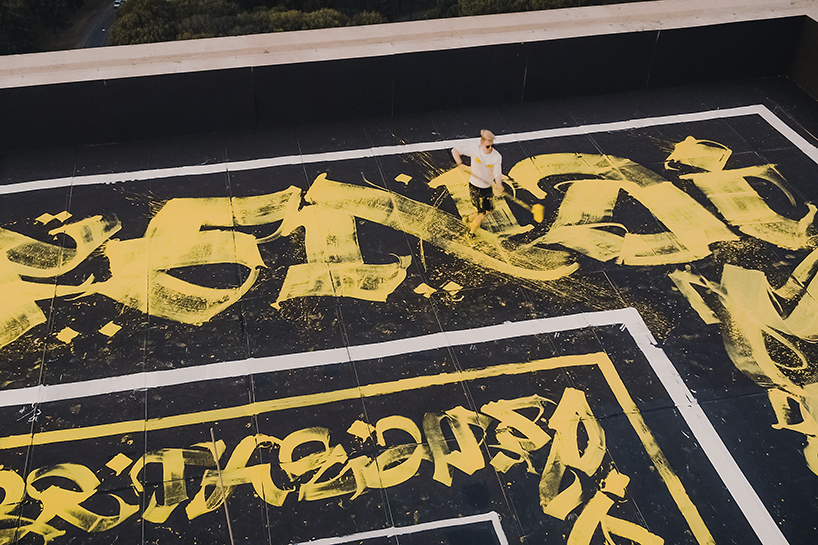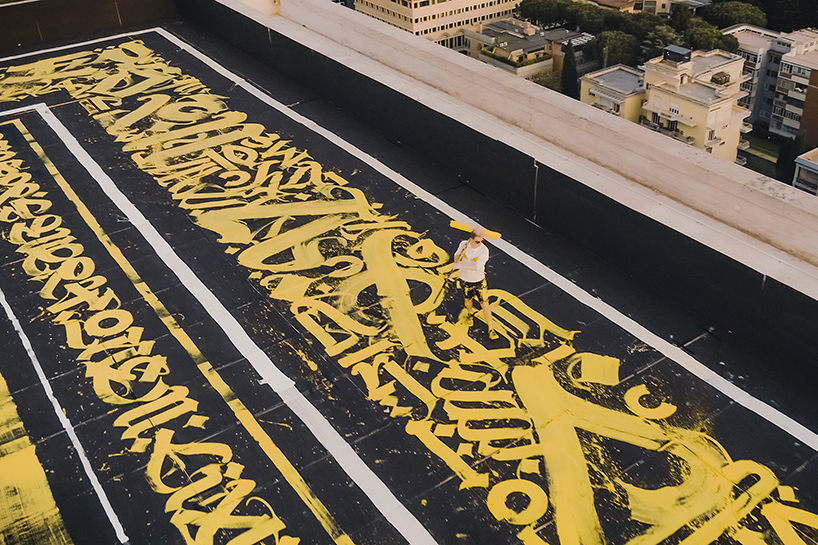 The artwork is featured on the roof of  the Palazzo Della Civiltà Italiana, one of the most iconc expression of fascist architecture in Rome Eur that has hosted the headquarter of luxury fashion brand Fendi for the last two years.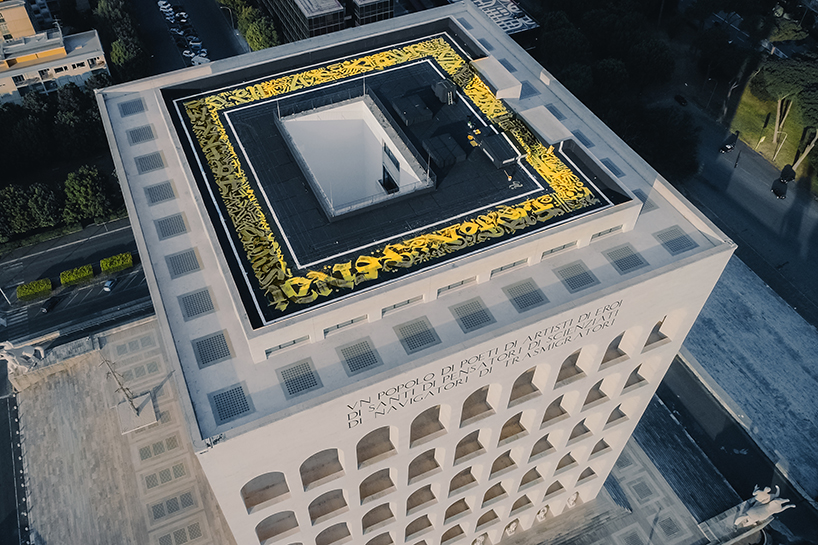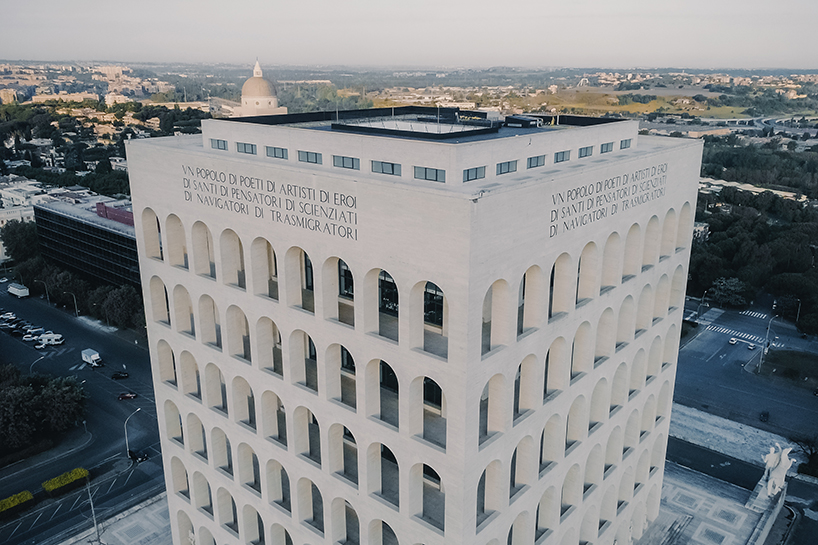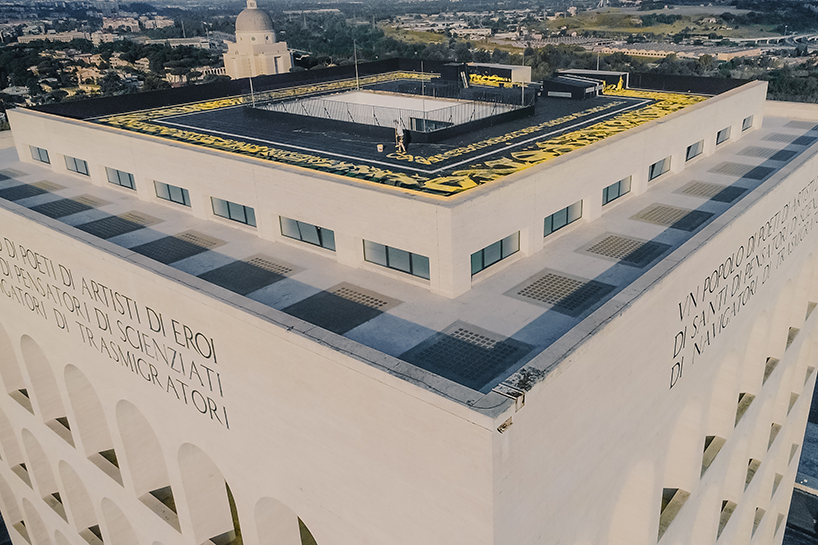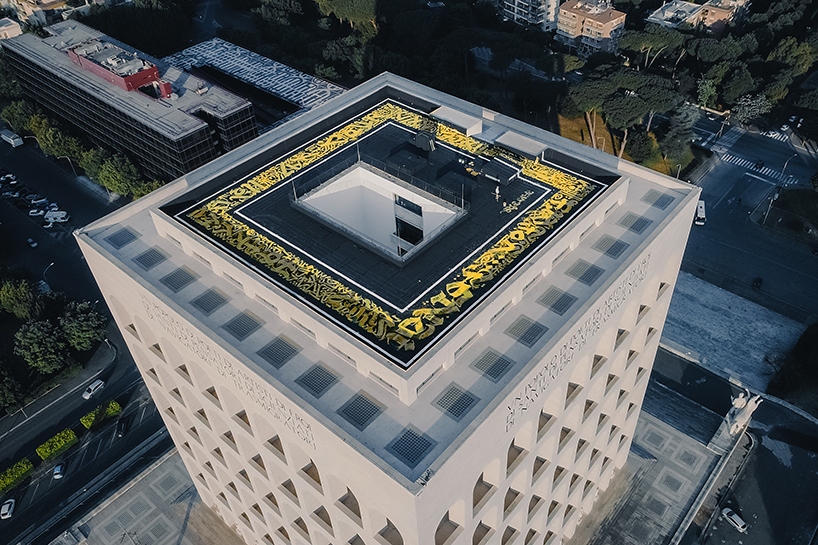 The monumental  "calligraffito" has been realized for f is for… the new millenials-targeted  digital platform created by Cristiana Monfardini, Worldwide Communication Director of Fendi  in order to share and communicate art, music, fashion and culture.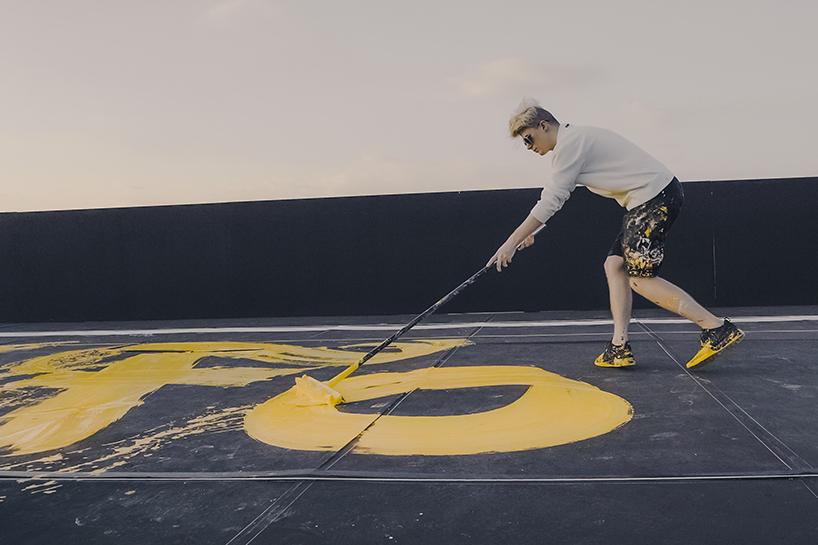 All images by Den Bychkovsky | Video by Sergey Valyaev via Designboom