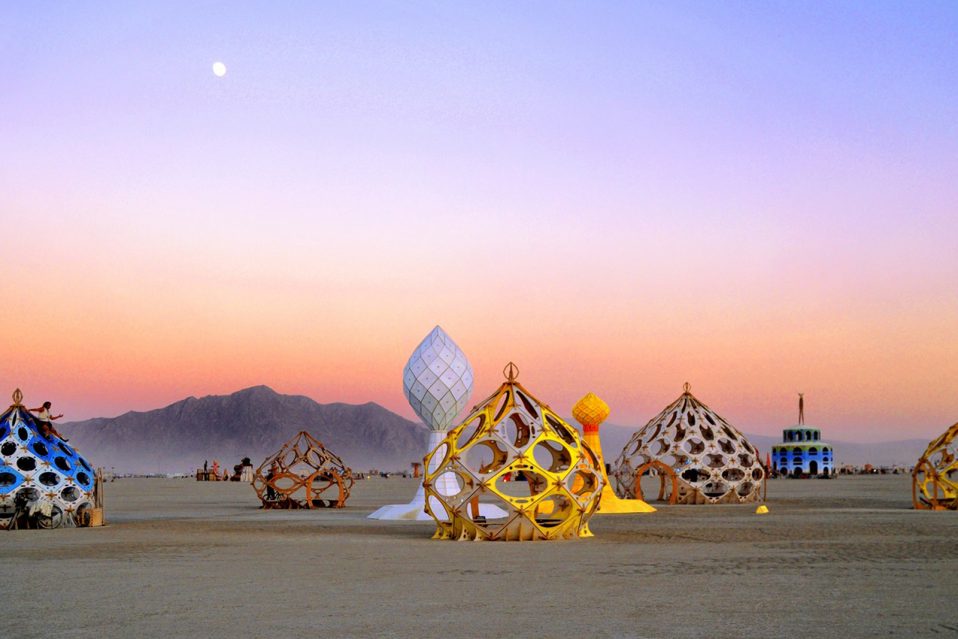 One week a year since 1991 in the Nevada desert, tens of thousands of people meet and give life to the city of Black Rock City a "temporary metropolis" dedicated to community art, self expression and sef-reliance. Dreamers and doers take part in the Burning Man festival, an event that takes its name from the final rite where a huge wooden puppet is burned.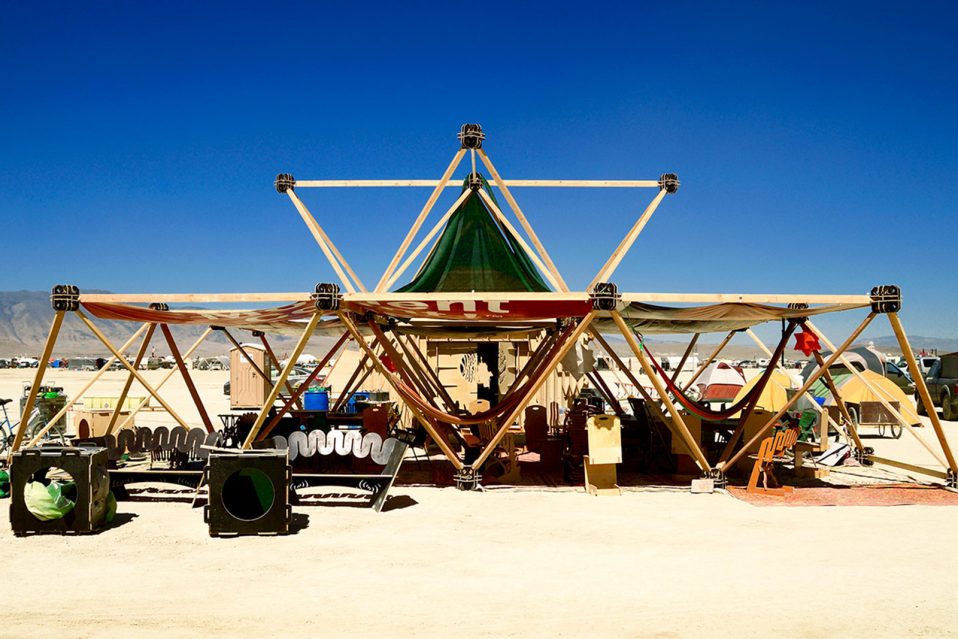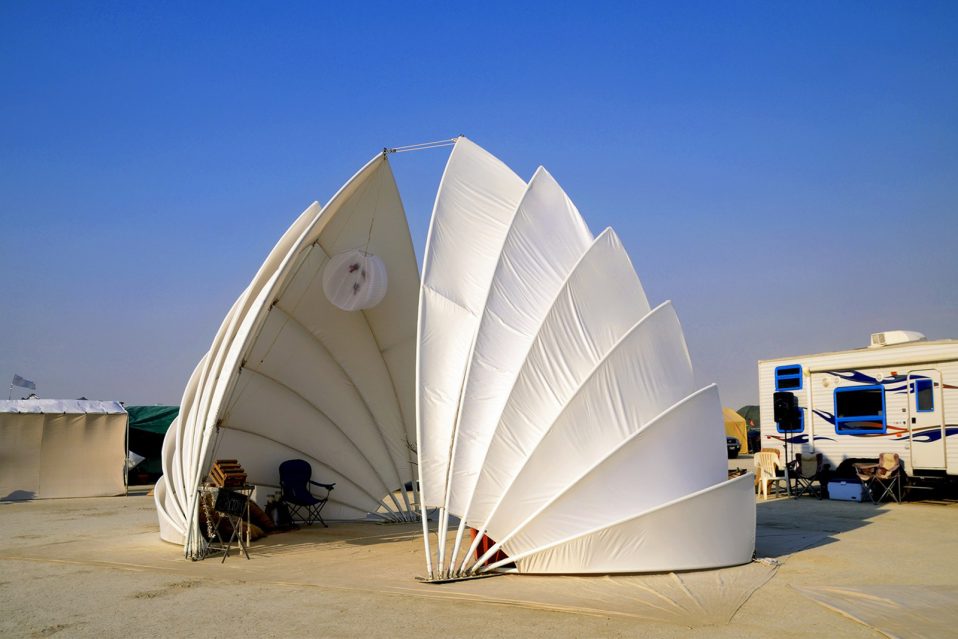 For a few days, this desert site turns into the center of creative thinking, where even Elon Musk and Larry Page of Google believed that everyone should go at least once. Pure energy, creativity and out-of-the-box thinking to energize the soul.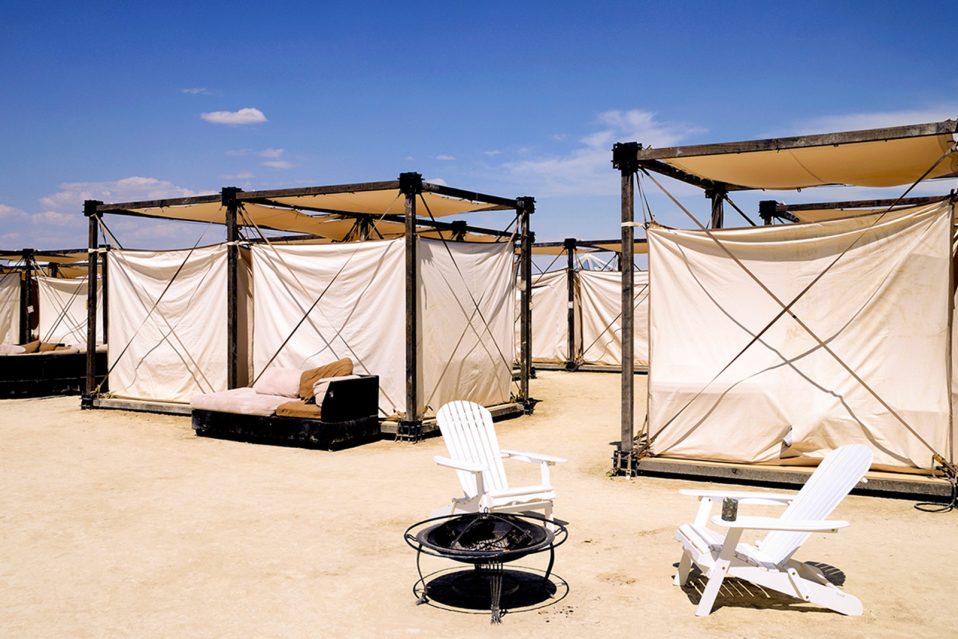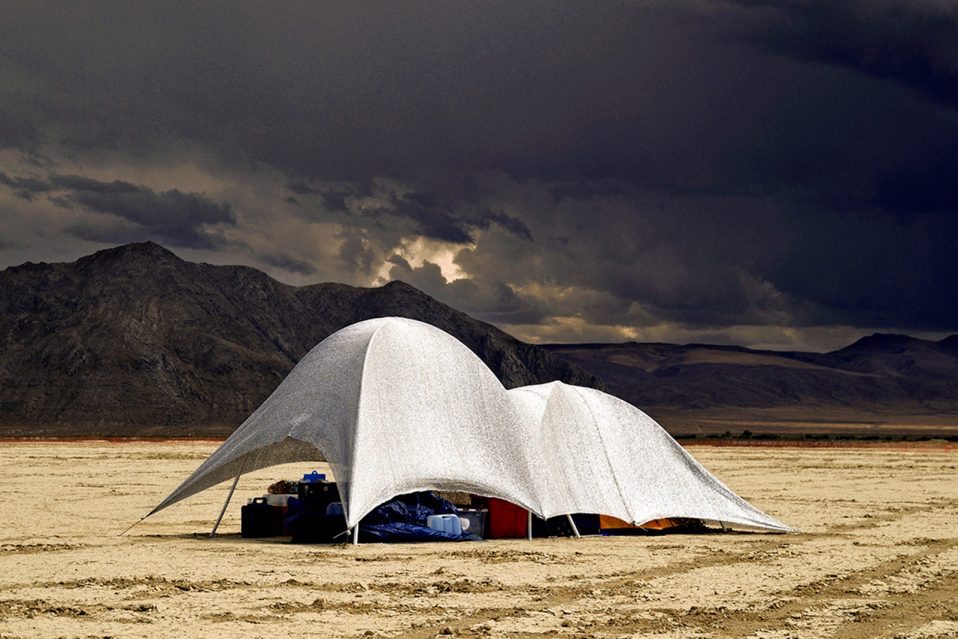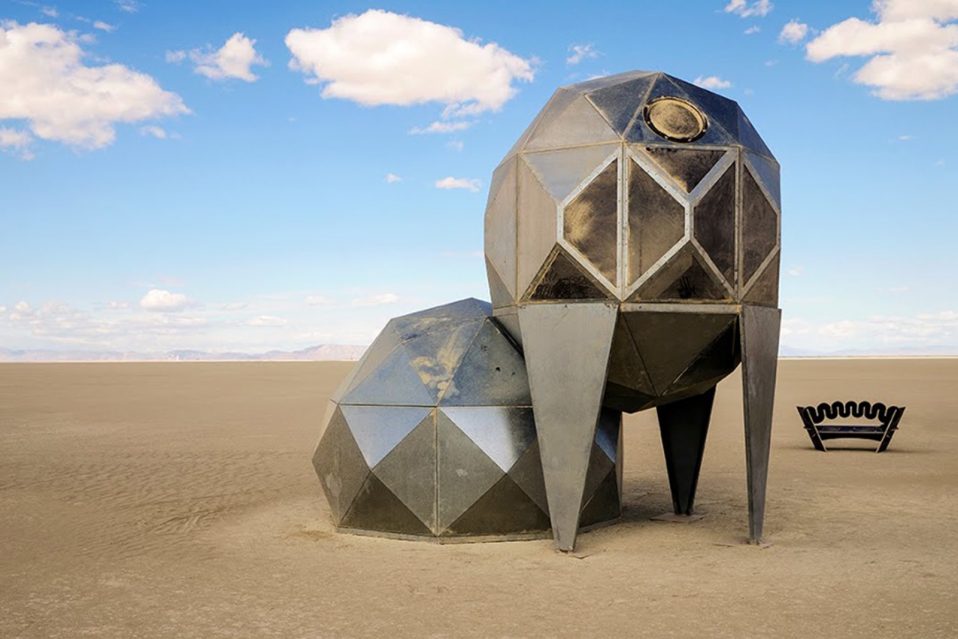 All participants in the festival must follow the ten cardinal principles of the event (radical inclusion – gifting – decommodification – radical self reliance – radical self expression – communal effort – civic responsibility – leaving no trace – participation – immediacy) to be part of community and global cultural movement. It is necessary to be fully self-equipped for staying in the temporary participatory metropolis both for food and to withstand climatic conditions often inclement with abrupt sand storms and great thermal excursion.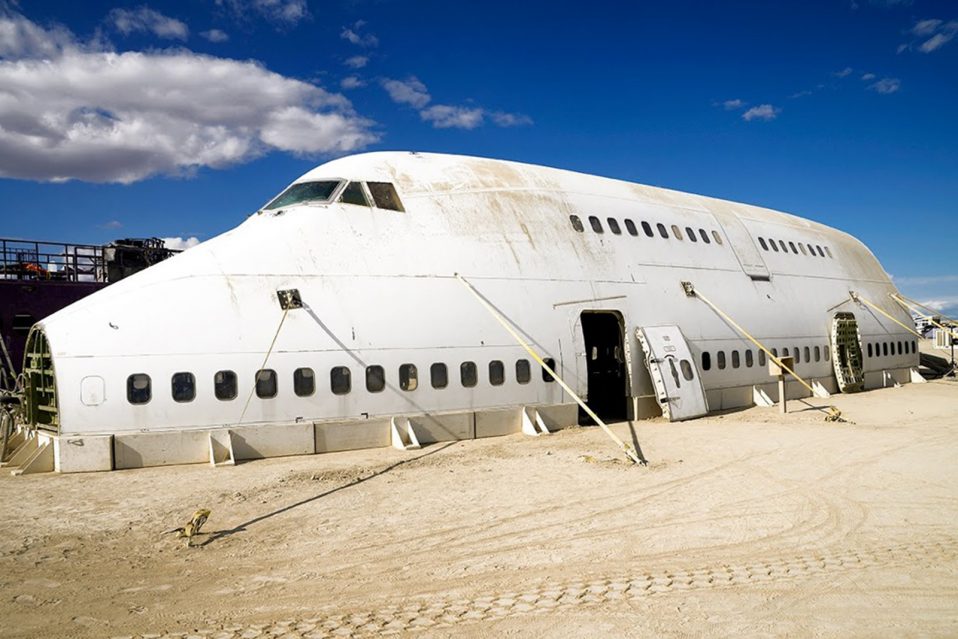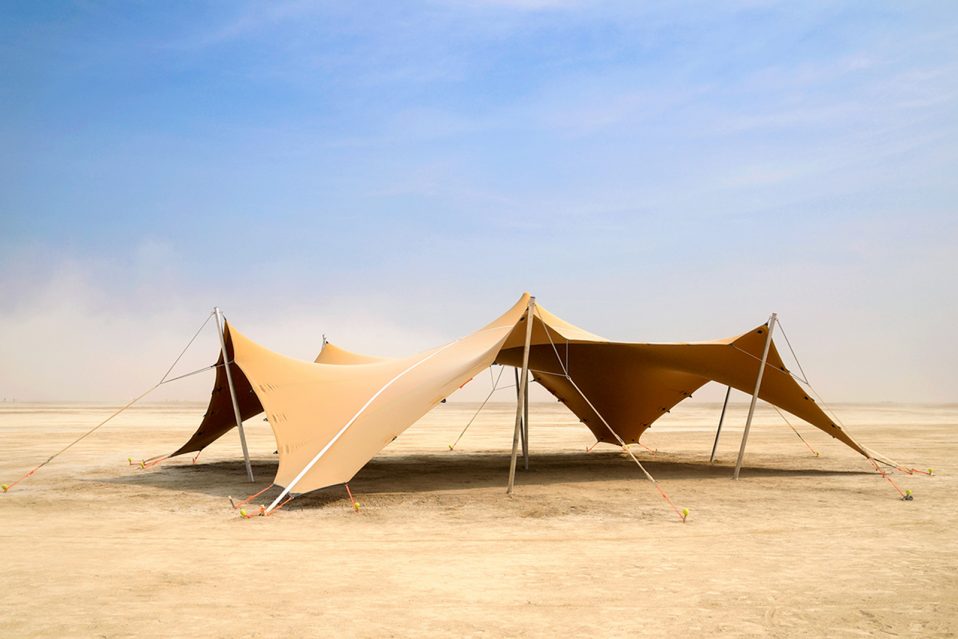 Since 1996, French photographer Philippe Glade has embarked on immortalizing the ephemeral architectures of Black Rock City by collecting the shots in a volume released in 2011. Today, he presents his second volume titled Black Rock City, NV: The New Ephemeral Architecture of Burning Man, published by Real Paper Books, which collects 200 shots between 2011 and 2015. Nomadic architectures, ephemeral and experimental huts that challenge the country's severe nature and transmit all its strength.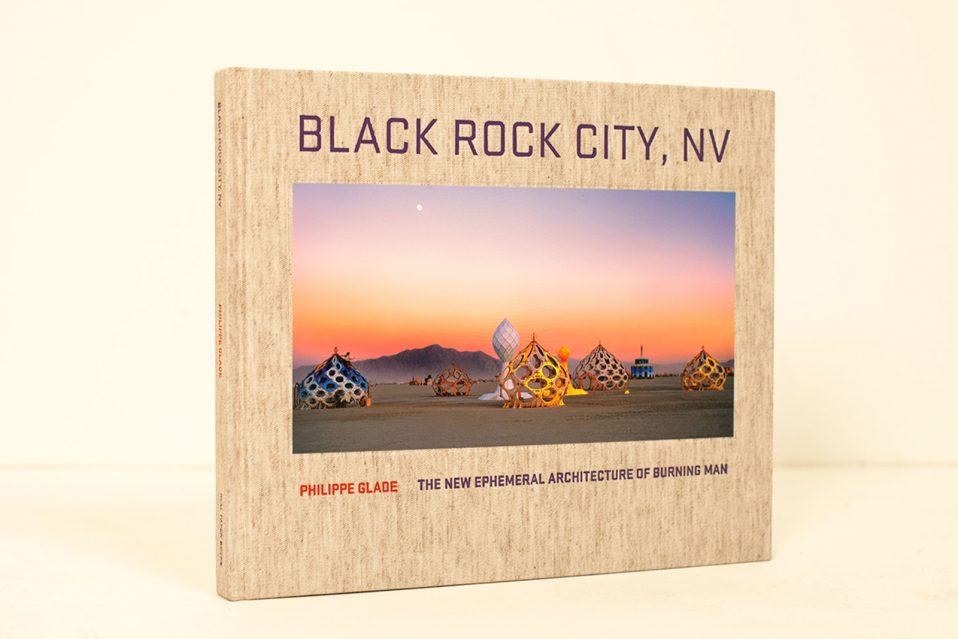 "I could see that everything around me at Burning Man was art so I went to document everything around me that I felt was interesting in the city. So from the very beginning, I shot no stop! " – Philippe Glade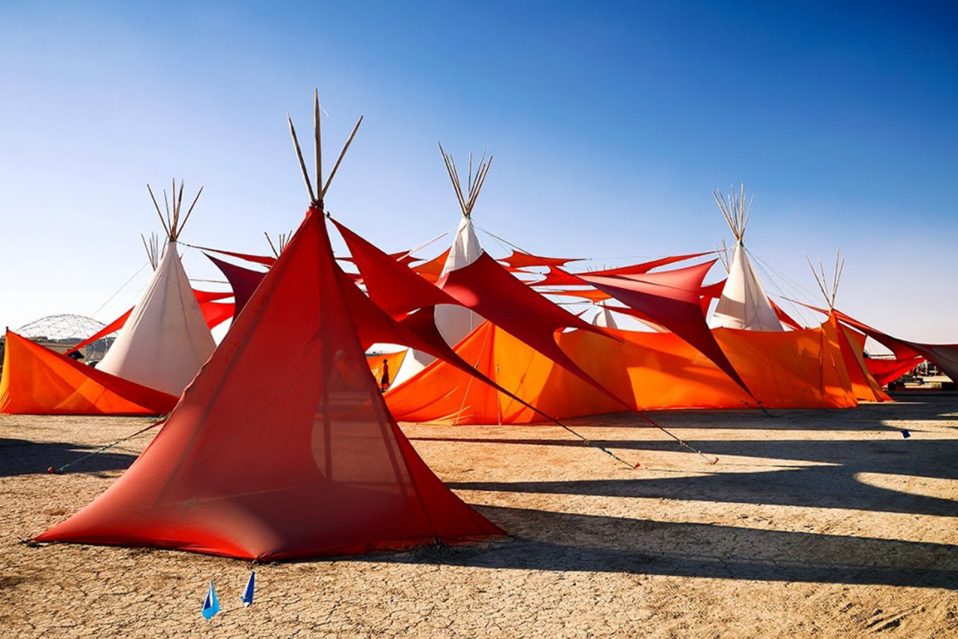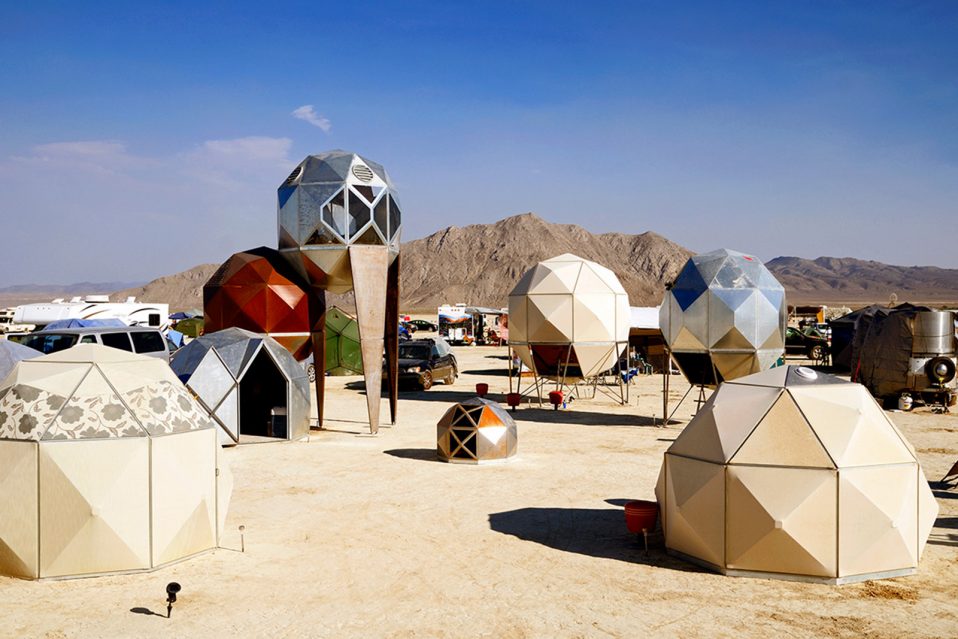 The Burning Man will take place this year from 27 Aug. to 04 Sept.: here all the information you need to attend.
All photos © Philippe Glade