Memories and places of her childhood, beautiful rural landscapes and interiors of her native Hungary, take center stage in an exclusive oniric film directed by Petra Collins, a talented canadian fashion photographer and directors, dedicated to Gucci's Spring Summer 2017 eyewear collection in an aesthetic that lines up nicely with that of the label's head designer Alessandro Michele.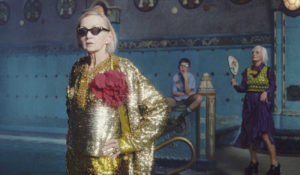 "Collins creates a world where everything is not quite as it seems, and what begins as a window into rural family life soon gives way to a fantastical dream," according to Gucci press.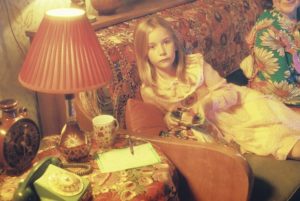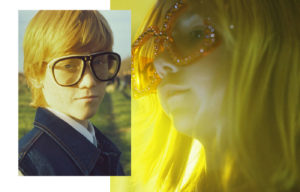 On the nostalgic notes of "Eyes without a face" by Baustelle, Petra Collins envisions a portrait of a peasant family in which two children, her real cousins, face a surreal journey that will lead them to abandon the reality of her grandmother's living room to soak in an eccentric and surreal dream, set in a dreamlike countryside before stepping into an ornate traditional thermal bath – Szeycheyni, the Gellert thermal baths of Budapest which host the final scenes of this journey.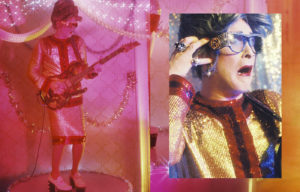 The video is filled with eclectic characters that perfectly blend with the surreal scenarios. Among these an old lady who plays guitar with her feet in the water, like a real rock star. "She is a street artist nicknamed Mrs. Smith, a woman I met in NY," explains Collins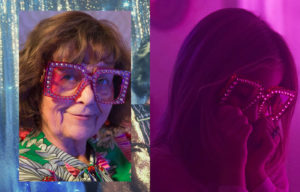 All the featured actor wear eyewear from Gucci's spring 2017 collection, including the eye-popping "Hollywood Forever" sunglasses that are detailed with crystal clusters.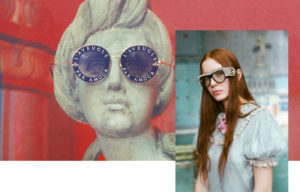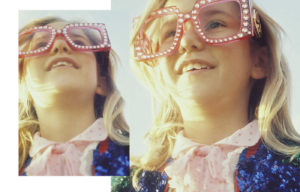 Photos by Petra Collins – Courtesy of Gucci