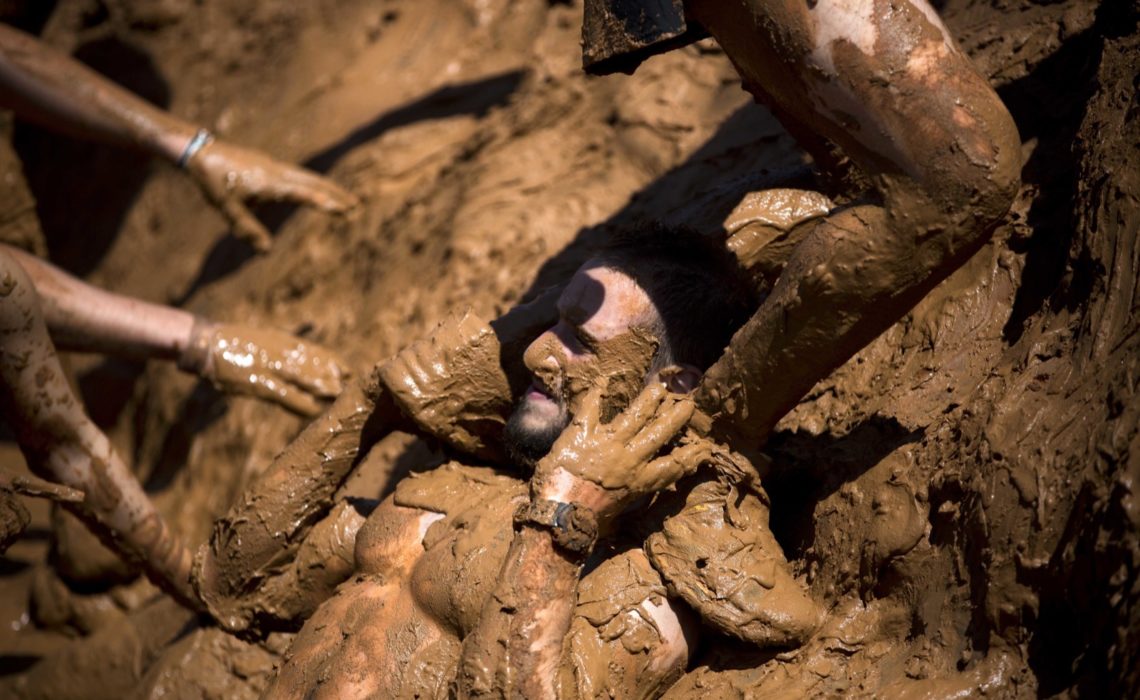 The Mud Day is an extreme sport event created in 2013. After having conquered France, Spain, Belgium, Switherland and attended by more than 200,000 participants ("The Mud Guys"), it landed in Israel.
The Mud Day is an extreme trial, out of the ordinary, that tests the physical and mental capacities of individuals. It is divided over a distance of about 13 km with 22 obstacles inspired by military obstacle courses: the limit is not to achieve times but to test themselves finding own limits and trying to overcome them. But strong team work is required too: in fact more than 80% of participants are recorded as a team.
Here are some beautiful images found on Flipboard of the event in Israel – here is the official site -, that will make you understand what the team you are going to form – here are next dates in France -should expect. Enjoy!