The feast of "Dia de Los Muertos" celebrated on November 1 and 2 in Mexico, draws its origins from the Aztec celebrations of the festival dedicated to the divine Mictecacihuati, The Lady of The Dead, where it was honored the sense of uncertainty that humans feel in front of death.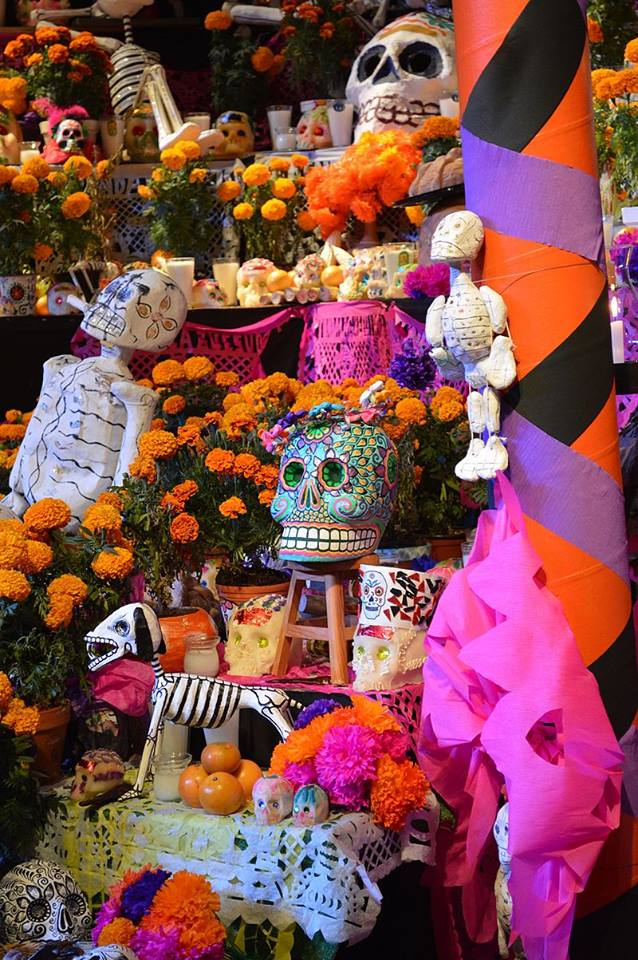 This tradition is celebrated throughout Mexico by setting up in the houses altars dedicated to those who are passed away, to represent the door between life and death. Pastel-colored altars are decorated with a combination of objects: there are candles, sugar skulls, marigolds, food, drinks, clothes. The Papel Picado or perforated tissue paper sketched with skeleton designs represents the wind and its yellow and purple colors the duality between life and death. Candles are fire, seeds placed on the altar represent the earth.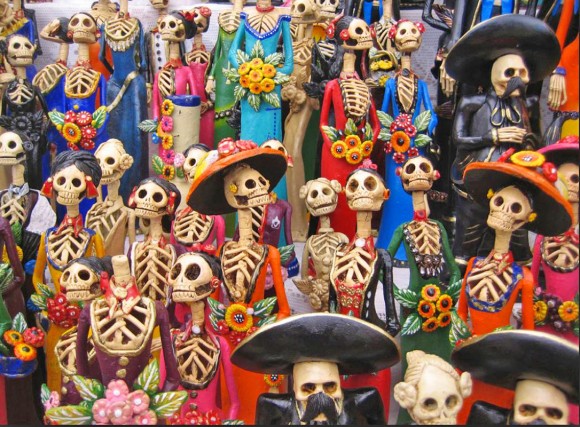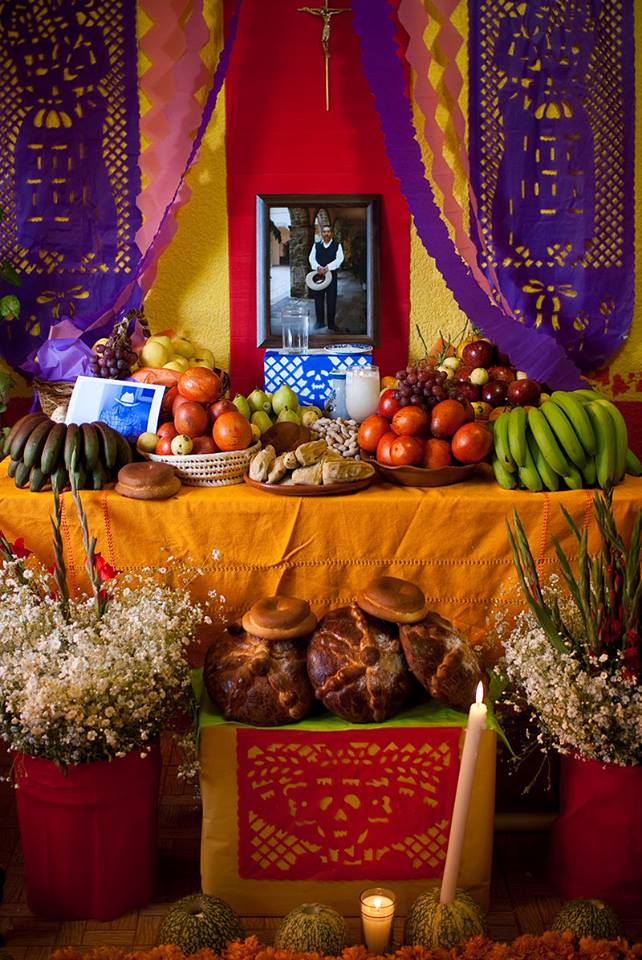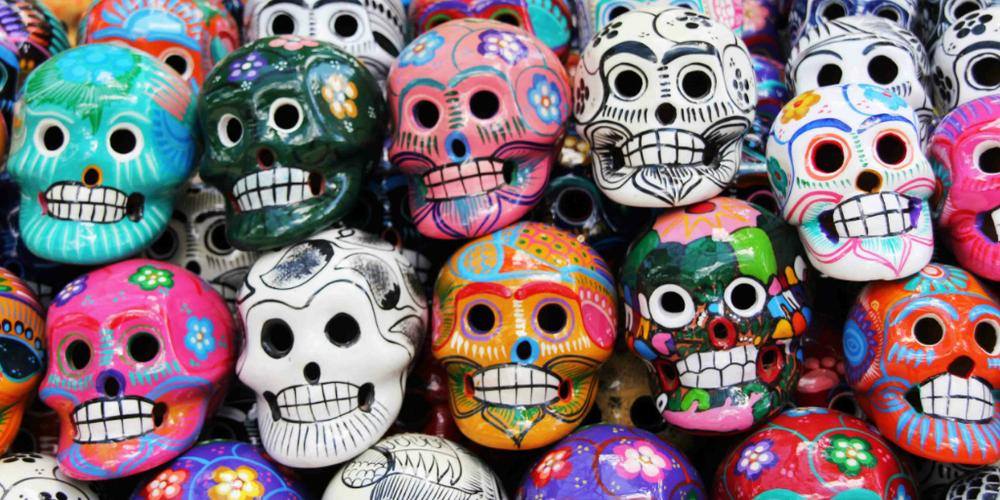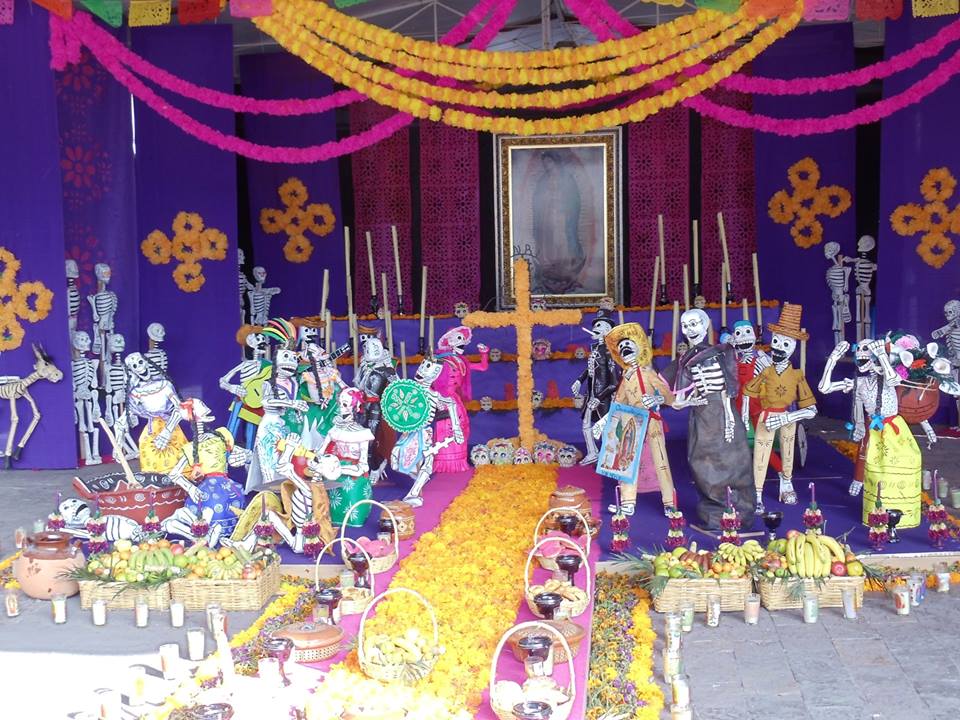 On each altar is offered food (prepared what the deceased liked and left all night on the altar). The belief wants the spirits of the deceased to visit during the night tasting what cooked for them. On the altar, there is always a glass of water that represents the purity of the soul, the cycle of life flowing, but also the abundance of the harvest. Water must satisfy the thirst of spirits when they return to visit the earth after a long journey from the world of the dead. In Dia de Los Muertos, "calaveritas" are written, rhymes that talk about death in a fun, almost sarcastic way, and flowers are brought to the dead in cemeteries. In 2003, the festival was proclaimed UNESCO's immaterial cultural heritage.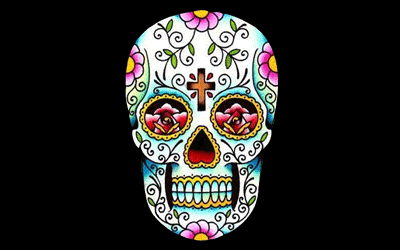 In Mexico City, along Reforma Avenue, waiting for the day of the Dia de Los Muertos, takes place The Great Parade of the Catrinas, the character also known as "The Elegant Death", the Mexican representation of death, created at the end of '800 by cartoonist Jose Guadalupe Posada famous for his illustrations of skeletons and skulls and his drawings of local folkloric scenes and socio-political criticism. One of his most famous works is the Calavera de la Catrina, (the Skull of the Grande Dame) designed by Posada with the intent of satirizing the life of the bourgeoisie during the reign of Porfirio Diaz.
Enjoy some beautiful photos of the parade just held in Mexico City.
Images of The Grand Procession via Flipboard
Images of Dia de Los Muertos via Facebook