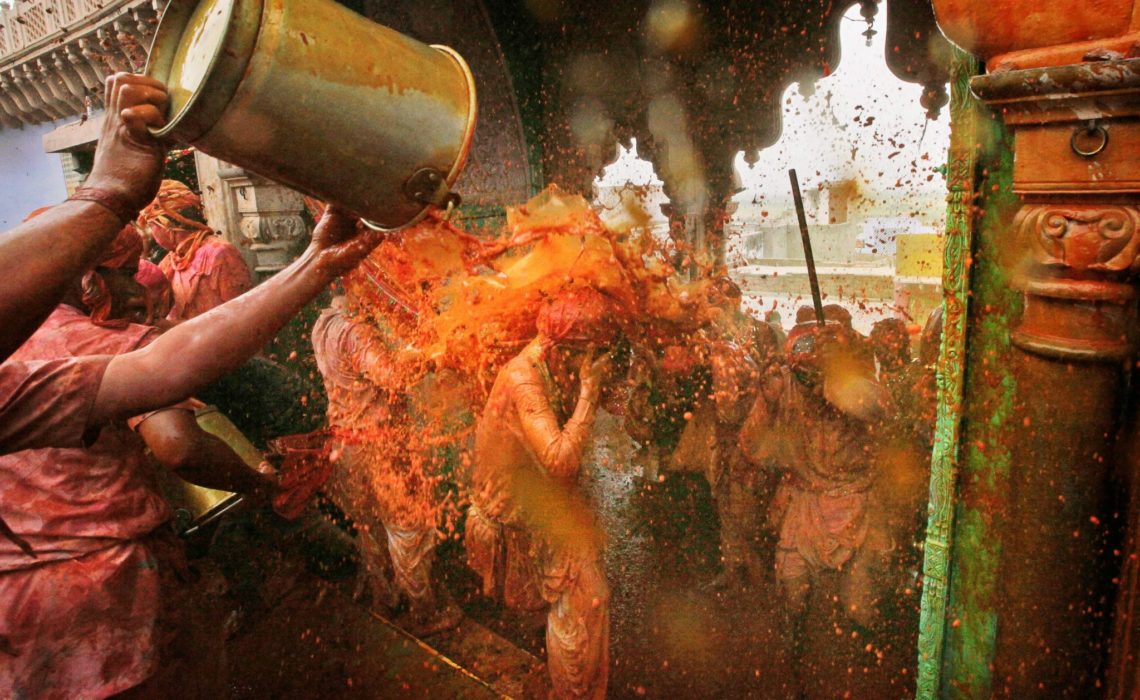 Spring arrives and it's immediately Holi Festival – the festival of colors – a hymn to love and joy that is celebrated in most Hindus countries – in India, Holi is marked by a national holiday.
According to Hindu mythology, the festival was born because God Krishna, dark-skinned, loved Radha with whitest skin. Krishna then painted the face of her beloved with dust of a thousand colors and scents, the gulal, the same that are traditionally used today during Holi Festival. Since then, the exchange of colors on the face and body remained the highlight of the festival that is also one of the most permissive with revelers openly consuming bhang at beverage concocted from milk and cannabis leaves.
We have collected here some great images of the colorful festivals being celebrated in India and around the world. Enjoy!