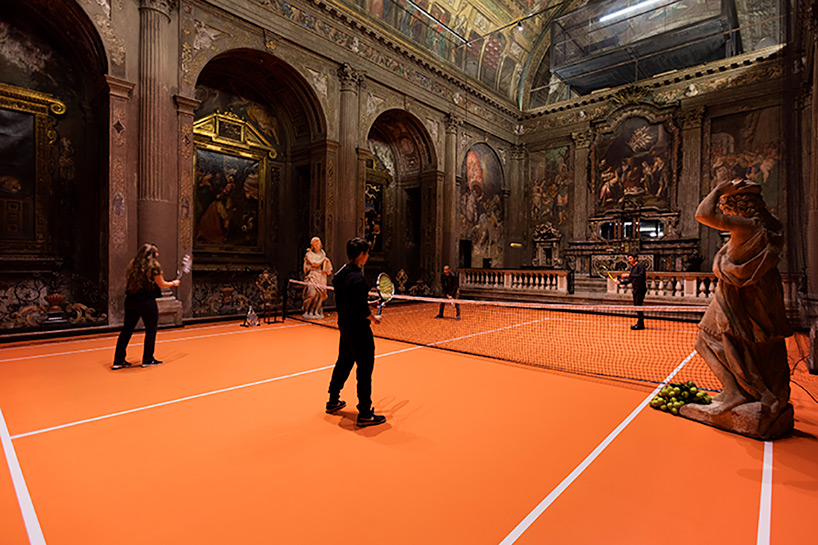 American artist Asad Raza has transformed the former church of San Paolo Converso, in the heart of Milan, into a tennis court worthy of a big slam tournament. Players in this court are not surrounded by grand tribunes, but by the magic of sixteenth-century art.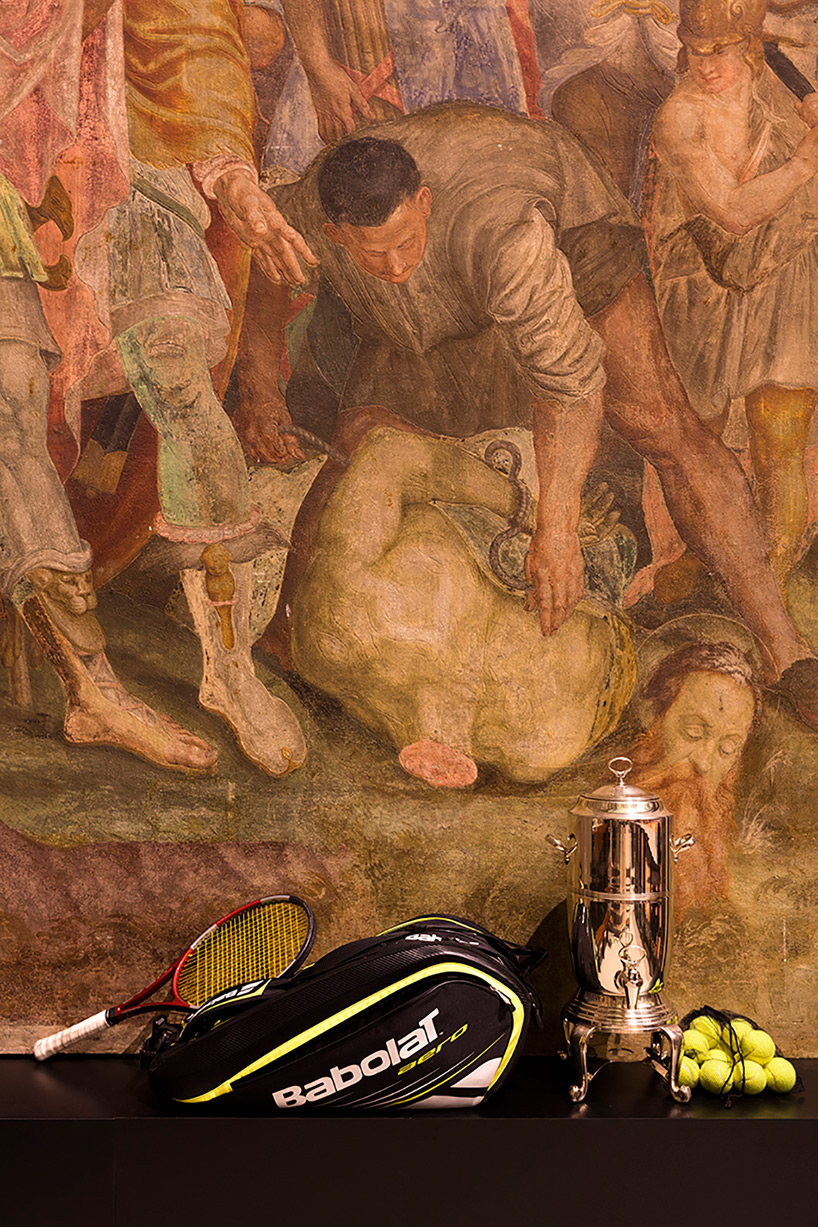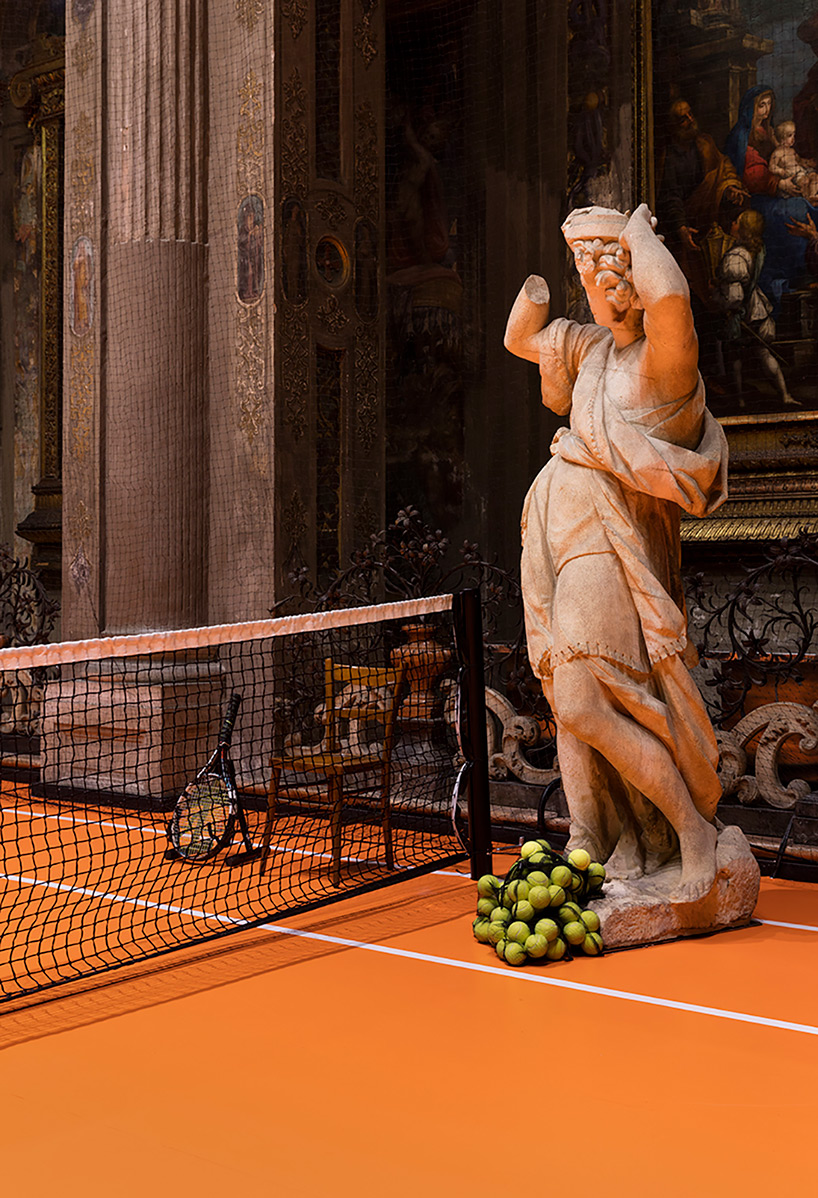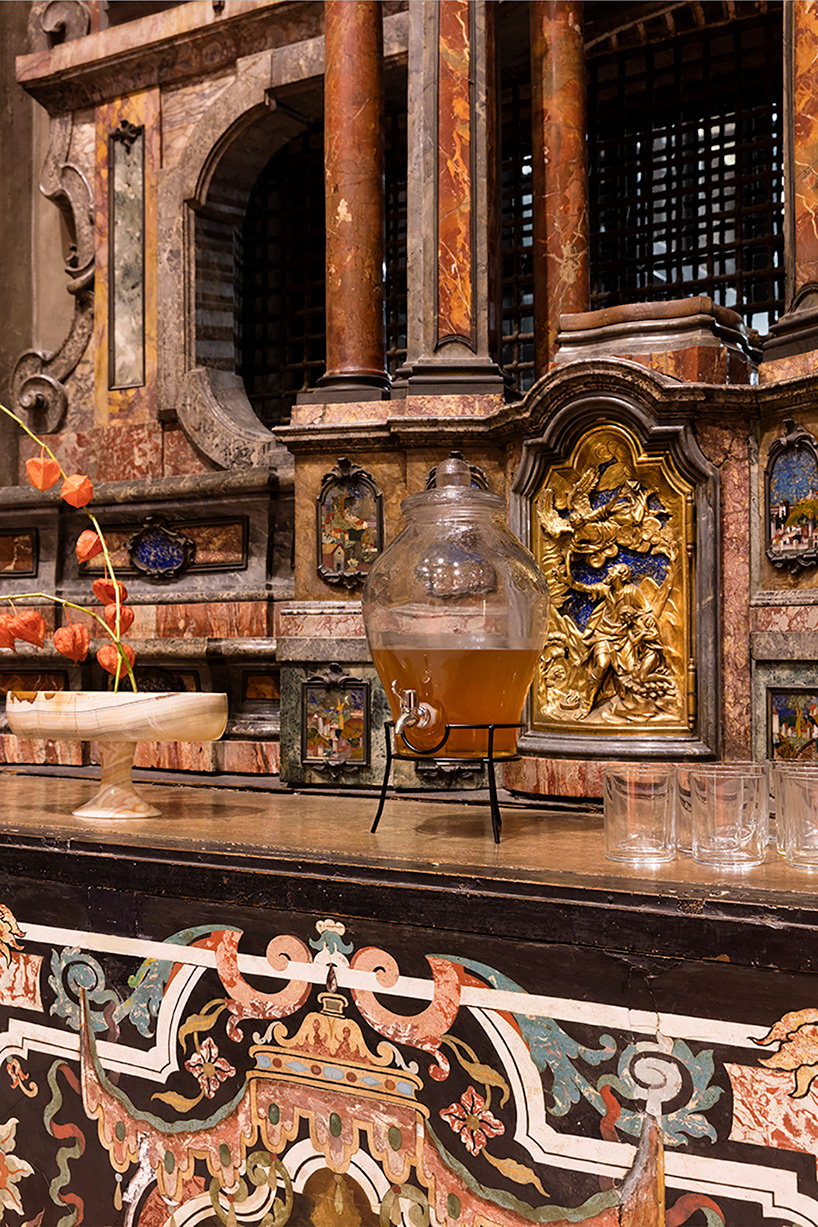 The walls of the church built between 1549 and 1619 adjoined to a convent were frescoed by Giulio and Antonio Campi and depict the conversion, baptism, miracle, and martyrdom of St. Paul the Apostle. The church, deconsecrated in 1808 after a Napoleonic edict, was first used as a warehouse, then became a hall for concerts of sacred music and then, between the 60s and 80s, it was transformed into a recording studio where, among others, featured artists like Mina and Maria Callas. Now the CLS architects group has transformed the church into a beautiful experimental space for contemporary artworks and installations, exhibitions and events where artists from all over the world and with the most diverse expression languages, can develop projects, dialogue with the history, the architecture and the symbolic function of the place that hosts them. "Converso" until December 16 will host the work of Asad Raza entitled Untitled (Plot for Dialogue).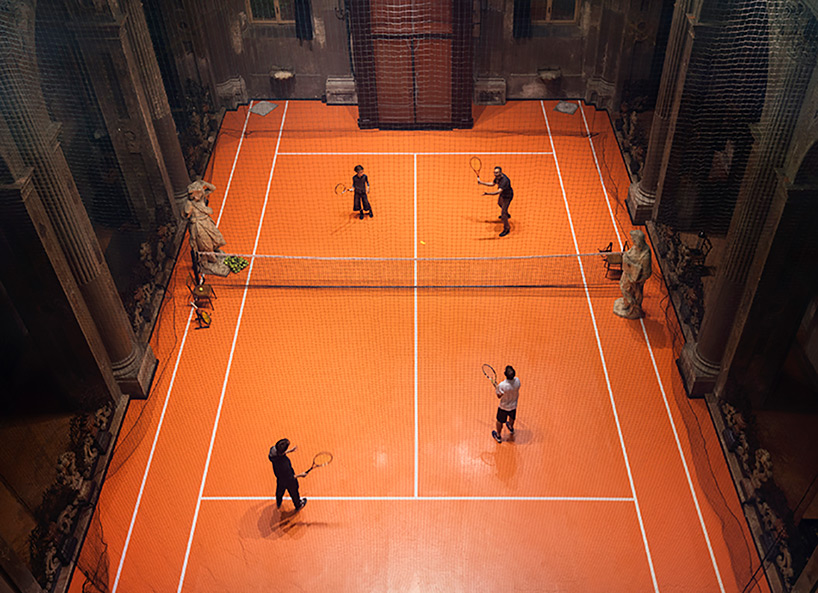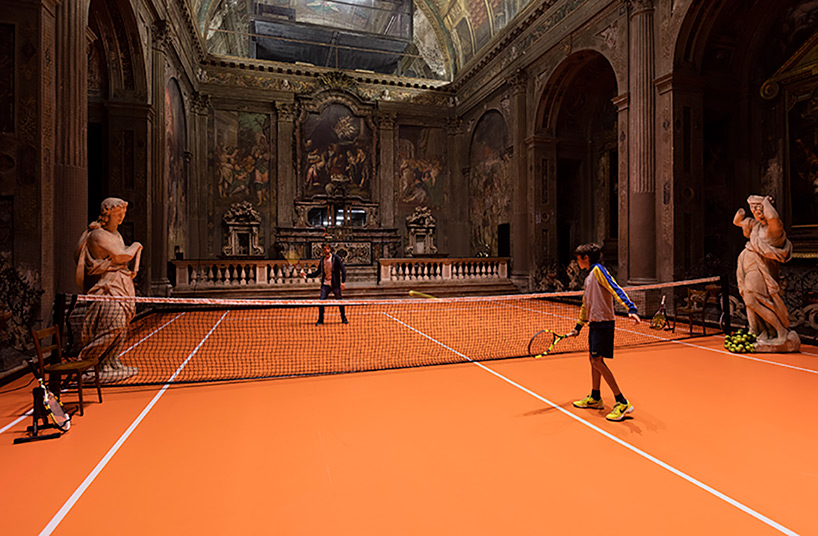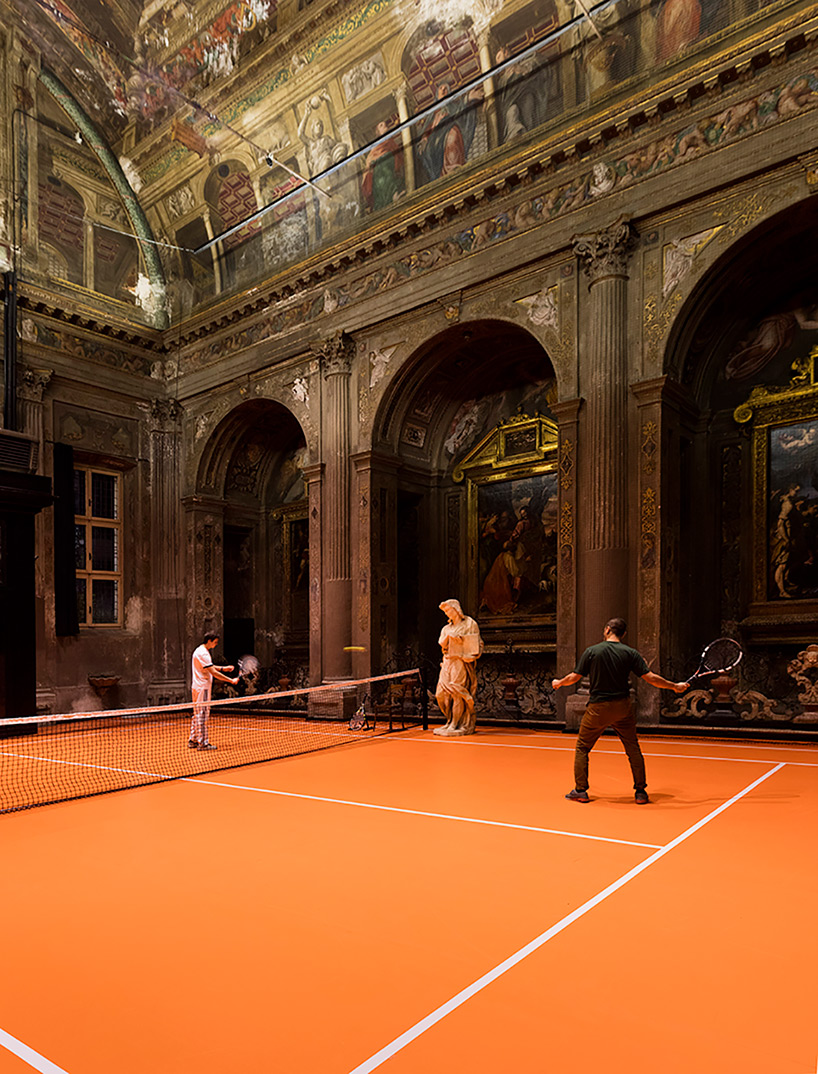 The church, space where you usually go to have a dialogue with the supreme authority, becomes a site for personal growth and recreation in this installation. Visitors can enter for free and interact with the installation by playing tennis on a real orange tennis court, between perfect white lines, nets, and racquets, with the help of individual coaches, amused by curated scent and iced jasmine tea.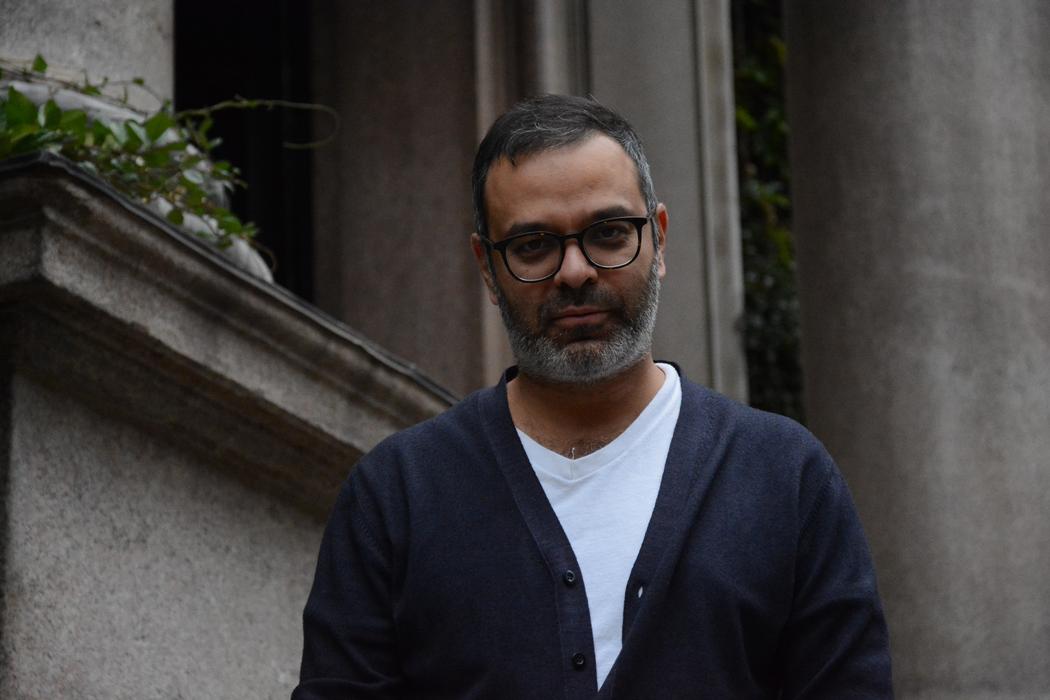 Artist Asad Raza, after attending the Whitney Biennial in New York and the Mondialité exhibition at Villa Empaina in Brussels, continues here with this installation his exploration of ways to inhabit a space, using interaction practices between human beings, non-human beings, and objects. As the artist explained the concept of the work arises from his own reflection on the dynamics of the ball that with the movement of his bouncing back-and-forth produces a reflection that leads to a meditative state and his desire was precisely that to bring this meditative state into a place of art like Saint Paul.
The 'Untitled (plot for dialogue)' installation is open to the public on Thursday, Friday, and Saturday from 11 am to 7 pm.
all images of installation © Andrea Rossetti