The Saúl Bistro's Madero in Guatemala City is a new diner venue by architects Gregory Melitonov and Ines Guzman co-founder of Taller Ken.
The building is designed as a huge red cube from which cut-up car chassis emerge. In the open-air cafè no solid barriers divide the interior space from the exterior elements. Inside the space is set up under the 45 foot ceilings with so much light, color and plants.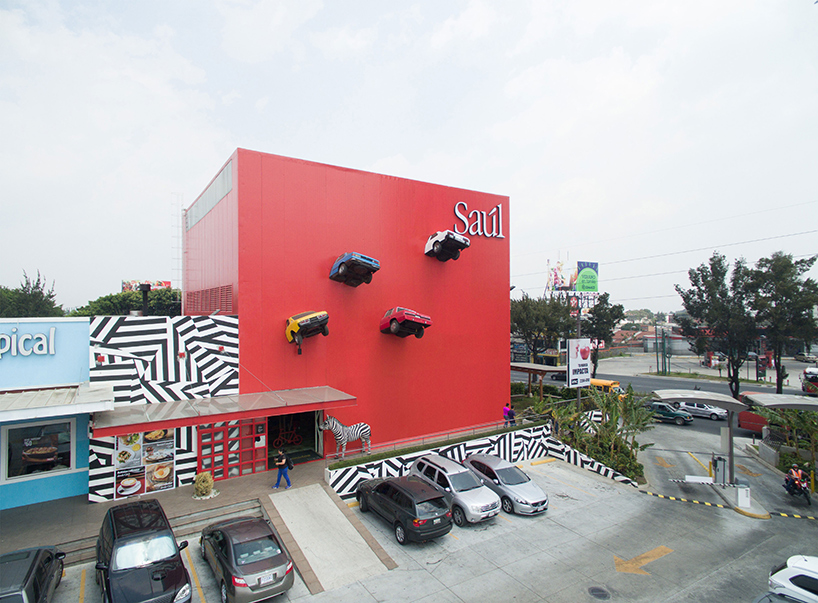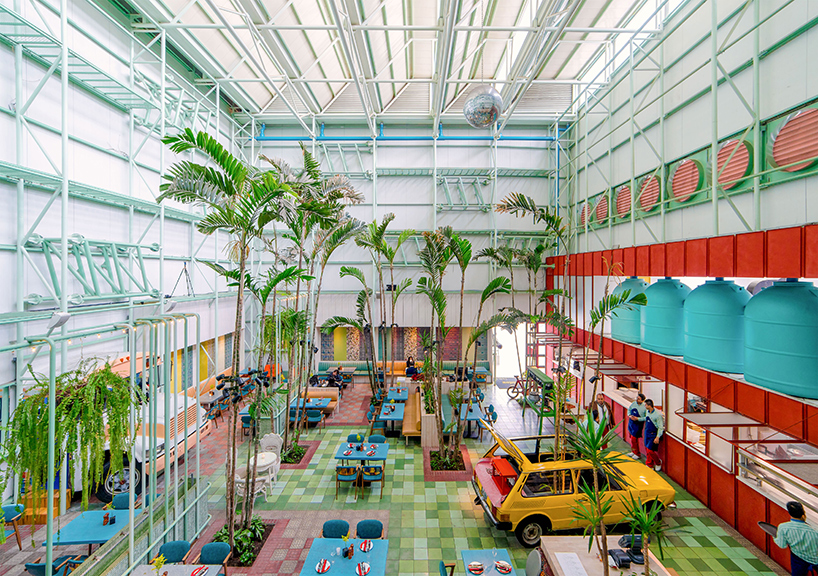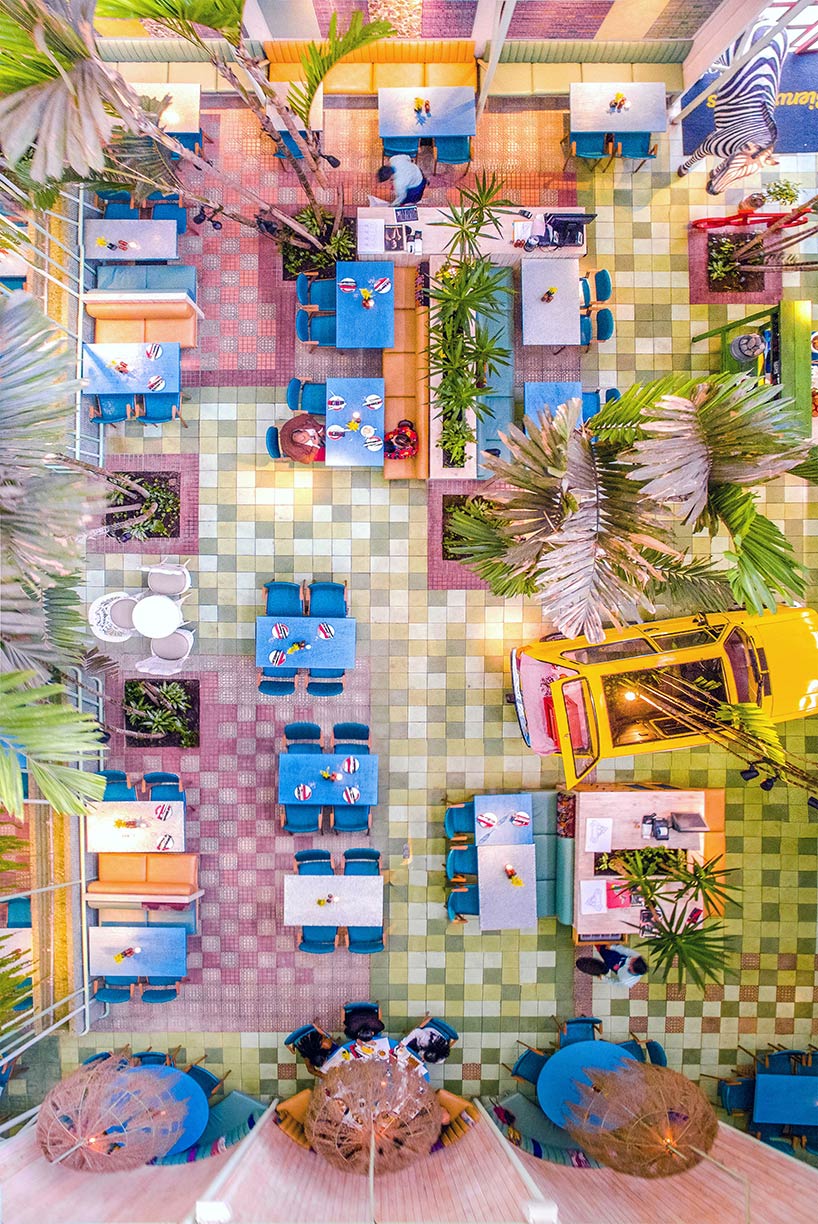 Floors are covered with hand-made tiles coloured in various shades of red and green. The furniture too is brightly coloured with a vintage look even suggested by the cars placed in the vibrant interiors. Tropical plants and luscious greenery decorate different corners: watered by rainwater collected through the roof in teal tanks they are completely sustainable.
All this make the Saúl Bistro's Madero a diner place to taste with eyes too.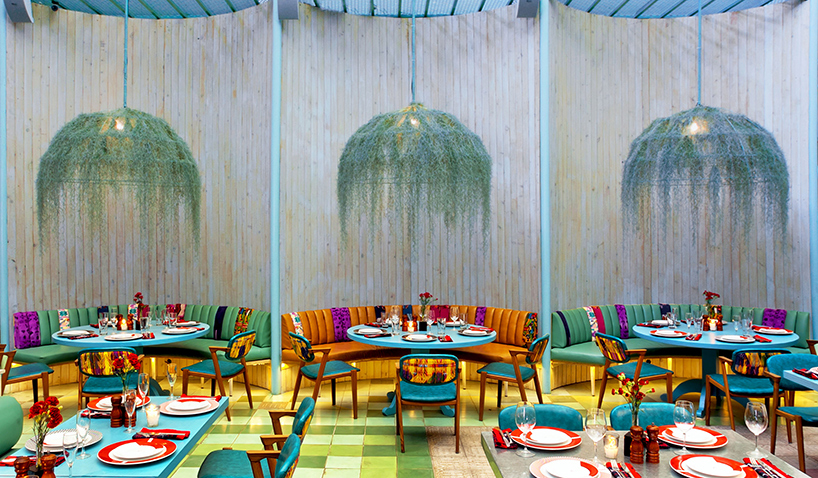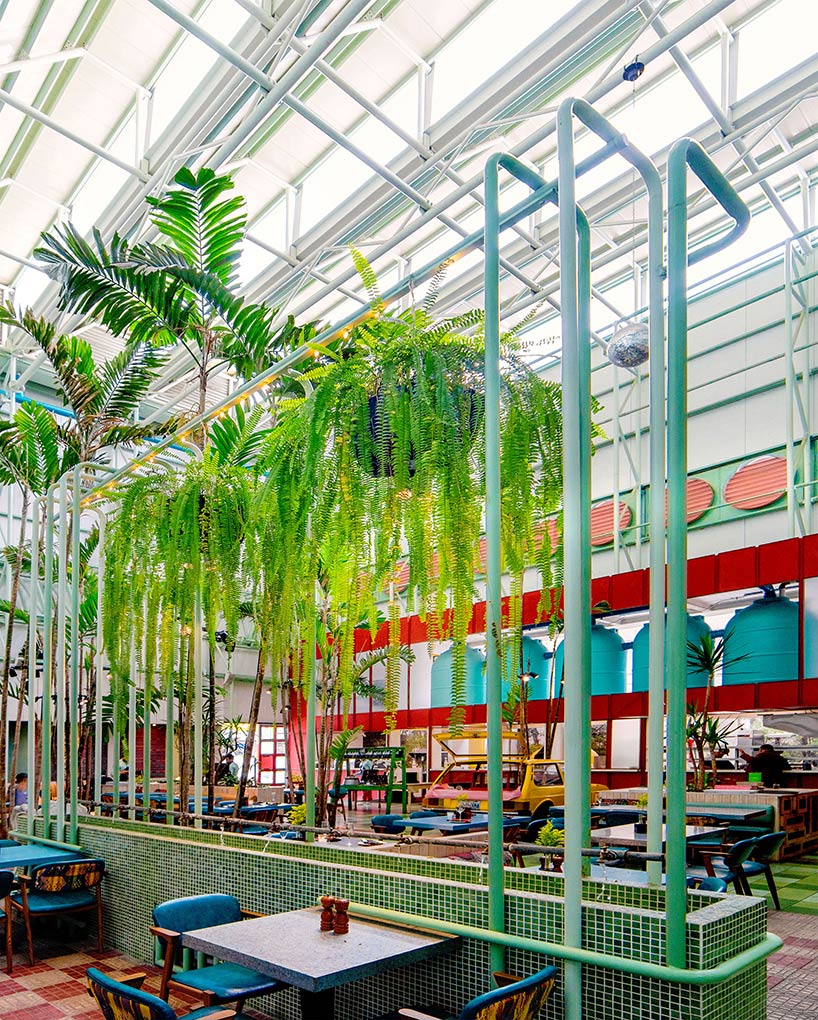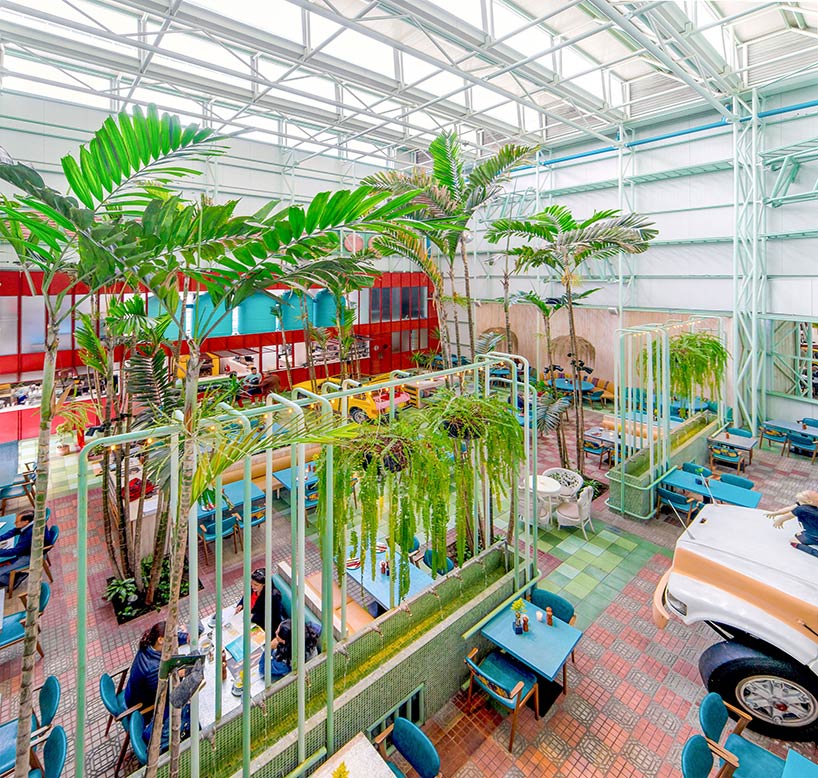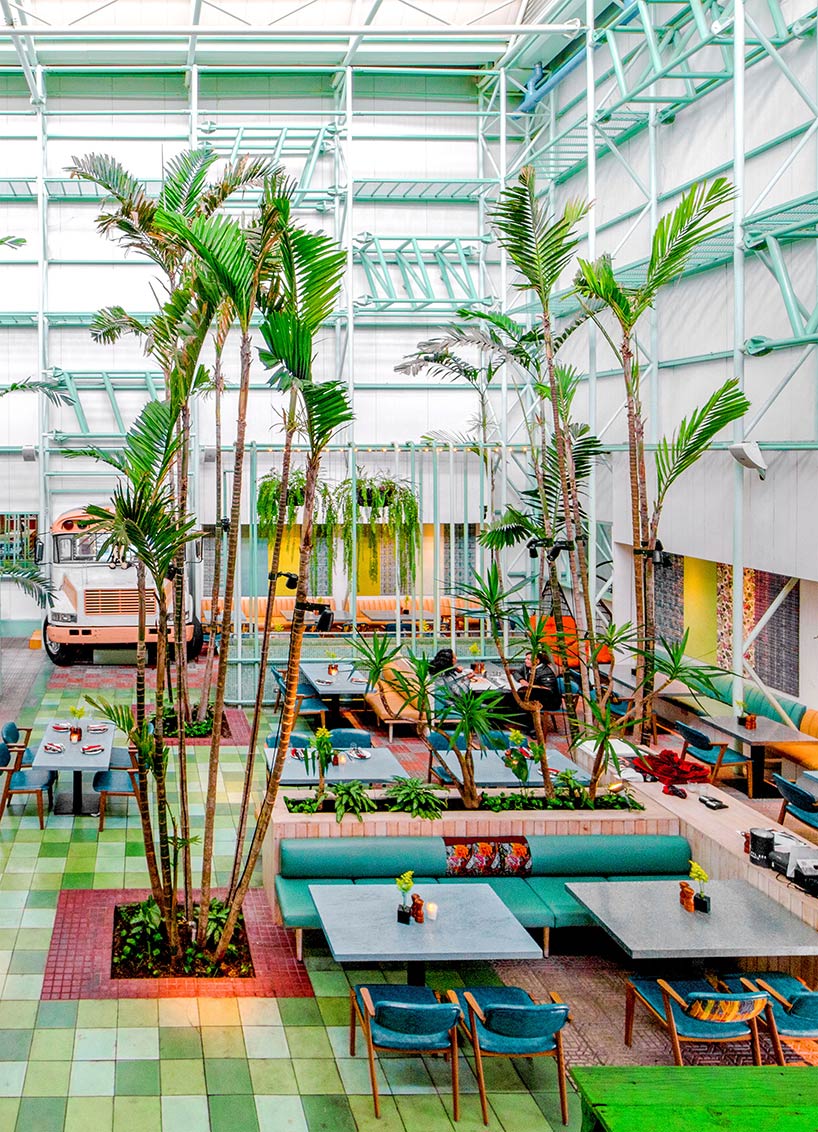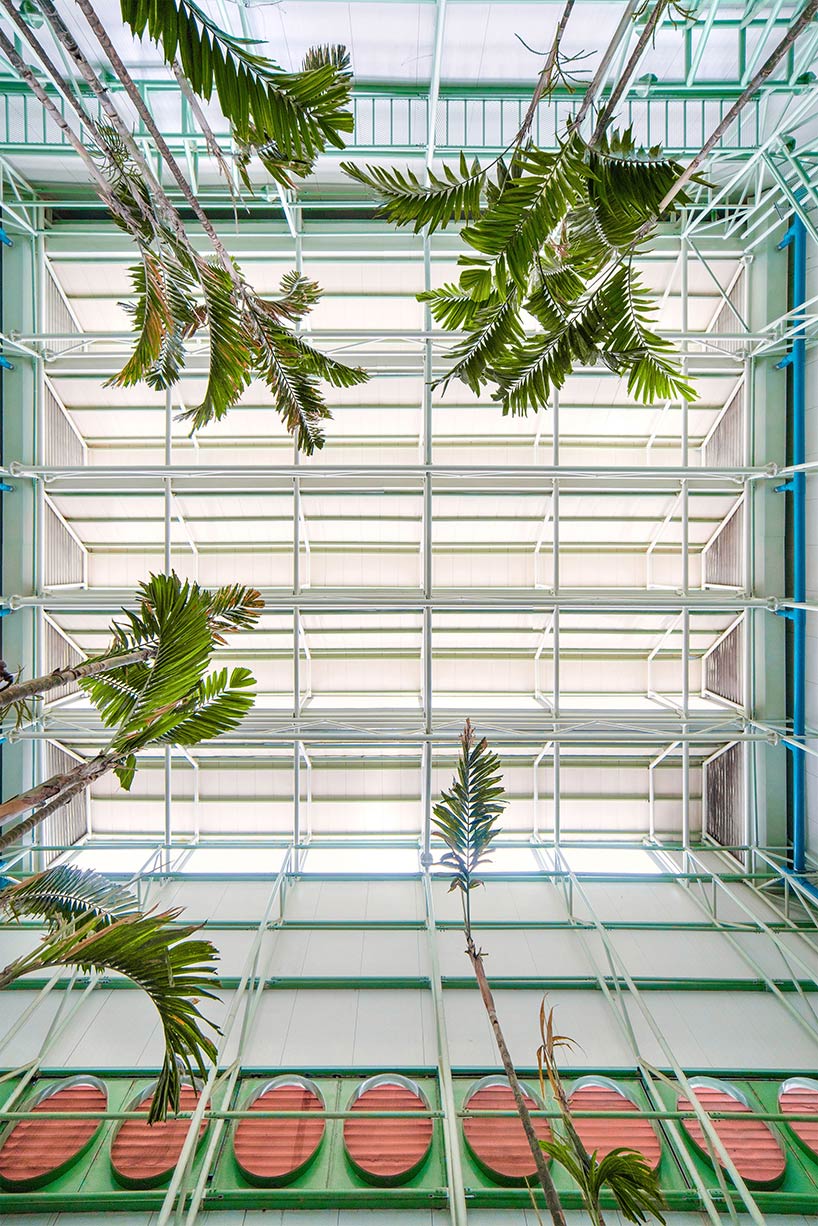 Photo by Marcelo Gutierrez