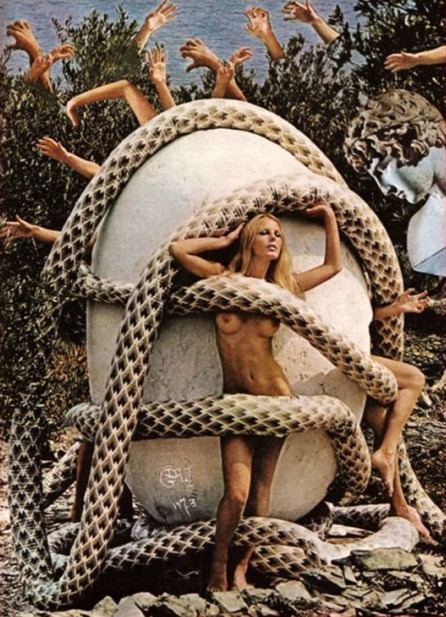 In 1973 the Playboy Magazine sent the photographer Pompeo Posar and his staff to the Mediterranean villa of Salvador Dalí in Port Lligat, the small Spanish village on the bay near Cadaqués, messing up the peaceful life of the sunny town.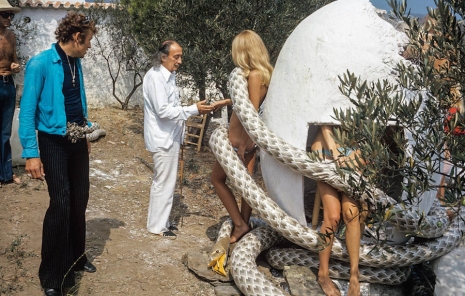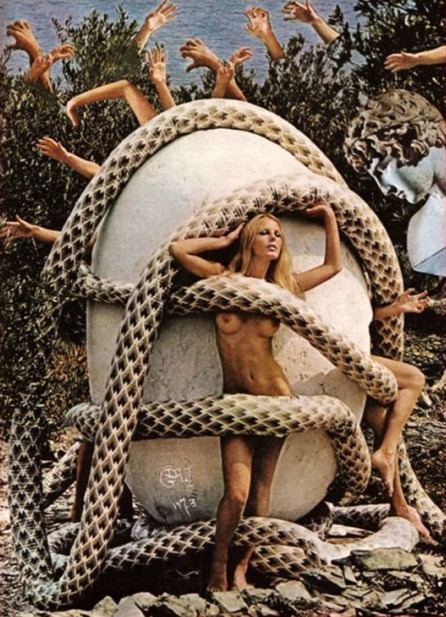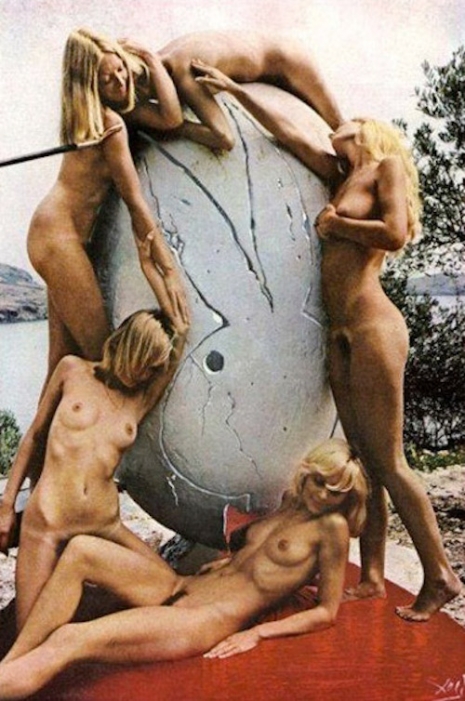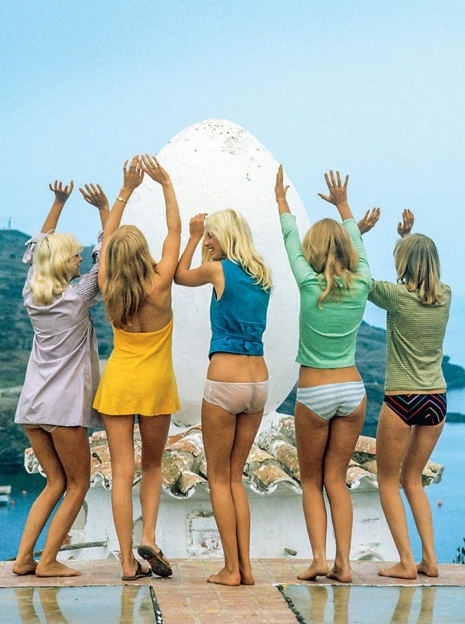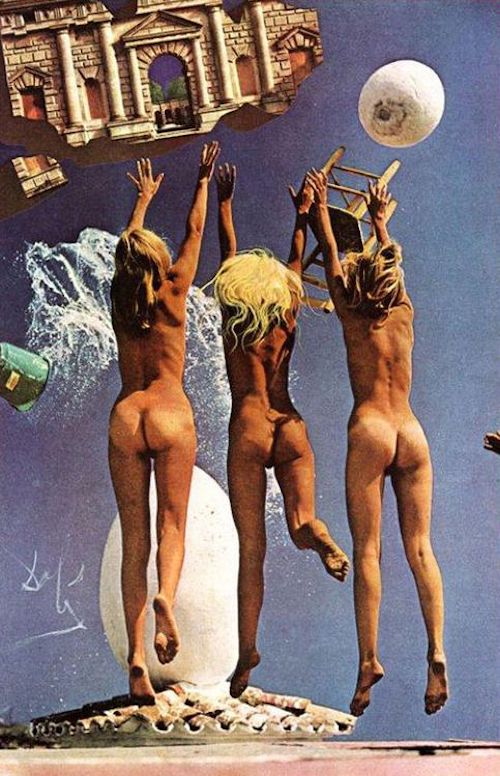 The photographer was greeted by a Dalì sitting on a throne by the pool, giving him his hand and shouting, "Butterfly! Butterfly!". And this yell joined to that of the surrealist adorers who loudly acclaimed "Master! Master!" each time he ventured out of his villa.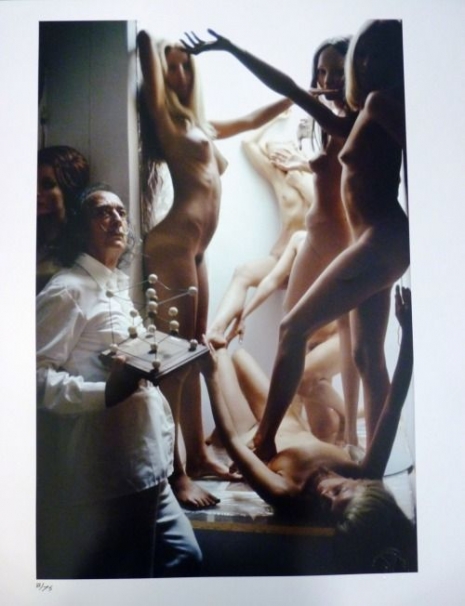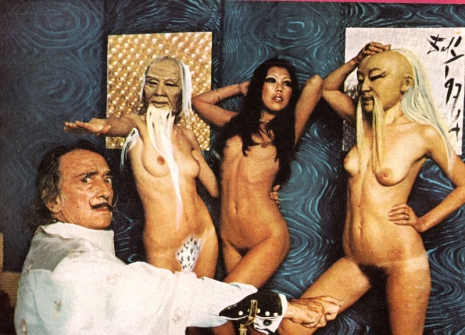 For the production of the photoshoot, Dalí, at the age of 69, produced preliminary sketches and collages of images that well illustrated his bizarre artistic vision. And so, under the direction of the master, the Playboy bunnies, wearing little to nothing, found themselves lying on a giant egg tethered with a huge snake under the scorching Spanish sun.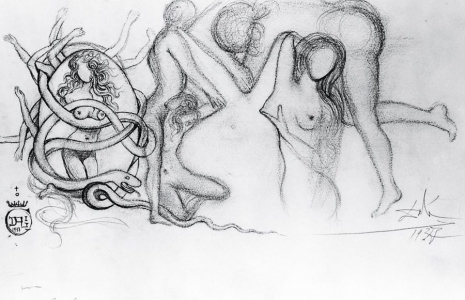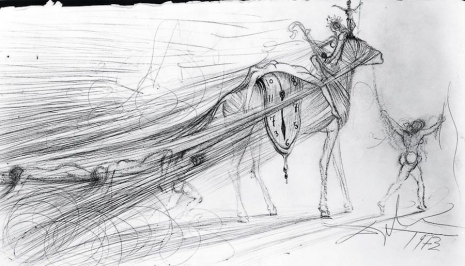 Once asked by Playboy about the composition he created for the shooting, Dalí replied:
"The meaning of my work is the motivation that is of the purest—money. What I did for Playboy is very good and your payment is equal to the task."
The photoshoot was released in the Playboy number of December 1974.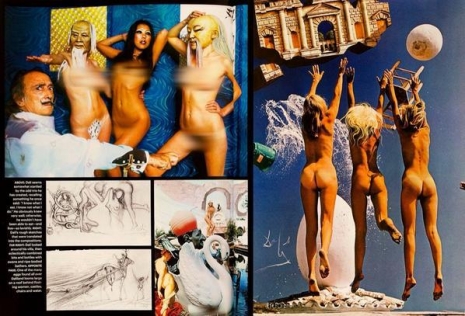 Photography by By Salvador Dali and Pompeo Posar  – Illustration by Salvador Dalì