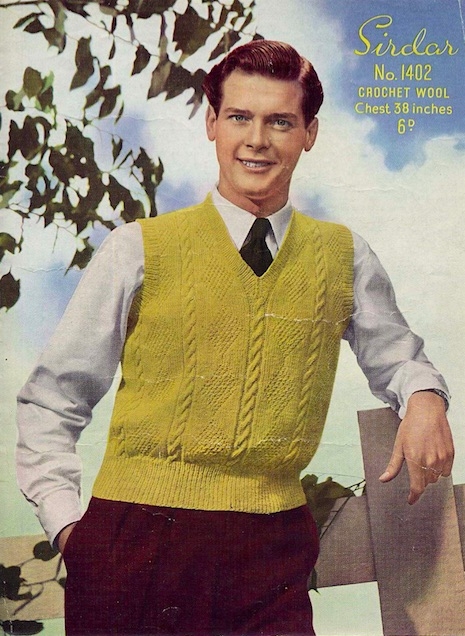 Sir Roger Moore before becoming the much-acclaimed interpreter of seven James Bond films from 1973 to 1985, – "Live and Let Die", "The Man With the Golden Gun," "The Spy Who Loved Me," "Moonraker ", " For Your Eyes Only", " Octopussy" and " A View To A Kill" –  we also remember him as an interpreter of lucky television series like Ivanhoe, as Lord Sinclair with Tony Curtis in The Persuaders and as Simon Templar in The Saint, whose wacky black and white adventures we followed in the 1960s.
Few, however, know that at the beginnings of his career in the 1950s, Moore became a quite famous knitwear model so much that he was named the "Big Knit". British housewives admired him, before he became an international sex symbol, while wearing cardigans, pullovers and v-neck sweaters always with elegance and style. A few days after his passing we like to remember him with these images from magazines from the 50s.
"Never knock a knitting pattern, especially if you're being paid for" he once said.