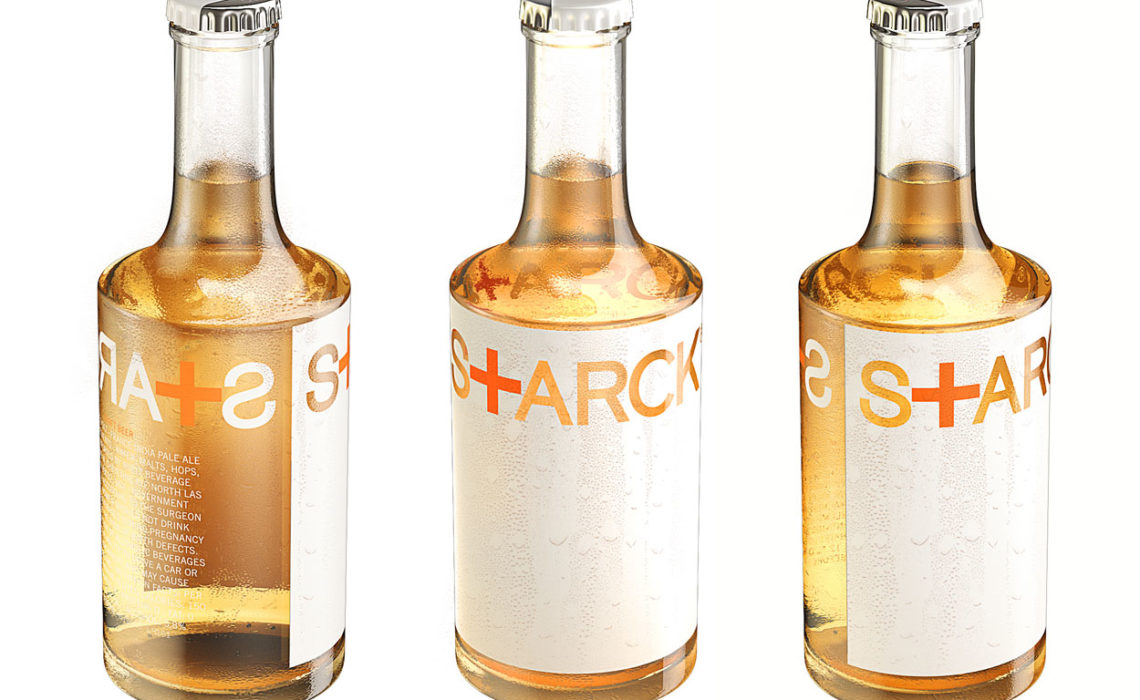 Philippe Starck, the eclectic French designer after launching his perfume line, designed two smartphones, a collection of minimal sandals, a bottle of champagne and a mega-yatch, has now created an organic beer, the  S+ARCK Beer for Brasserie D'Olt, the French brewery founded by Sébastien Blaquière in Saint-Geniez-d'Olt (Aveyron).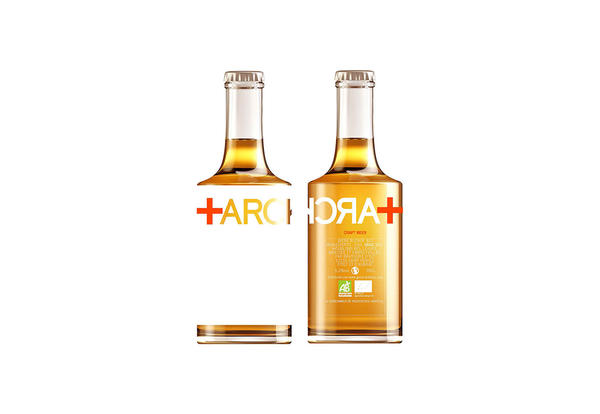 The artisanal S+ARCK Beer is available in three varieties of fruity aromas – citrus, pineapple and exotic fruits. It is a lager created with a particular spring-malt-organic variety, hops and water coming from Les Boraldes de l'Aubrac, a small tributary of the Lot River in France.
The bottle has a minimal design shape made in a historic Albi glassmaker that offers surprising optical games without distracting attention from the content.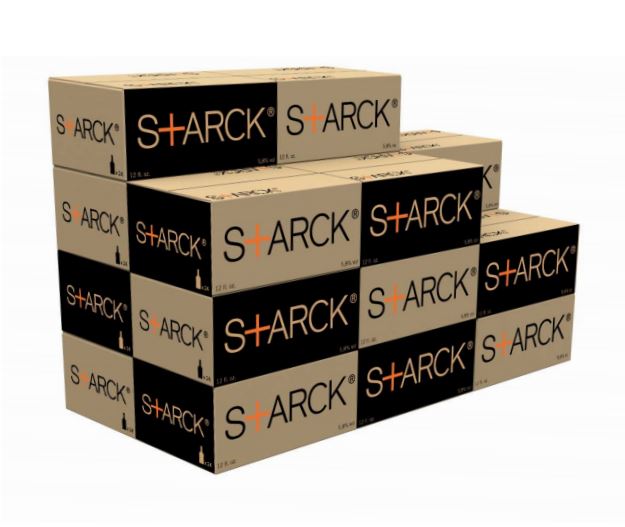 " Beer, it was just for fun. I'm not really a beer drinker, but when I want one, I want it to be good for my health. I was interested to challenge myself to make the best organic beer in the world. I think I have done this, which was not so easy." declared the designer