The small medieval town of Estavayer-le-Lac on the southeastern shore of Lake Neuchâtel, as well as being renowned for being one of the most beautiful protected natural sites in Switzerland and the water sports that can be practiced there, it is also for its unique Frog Museum.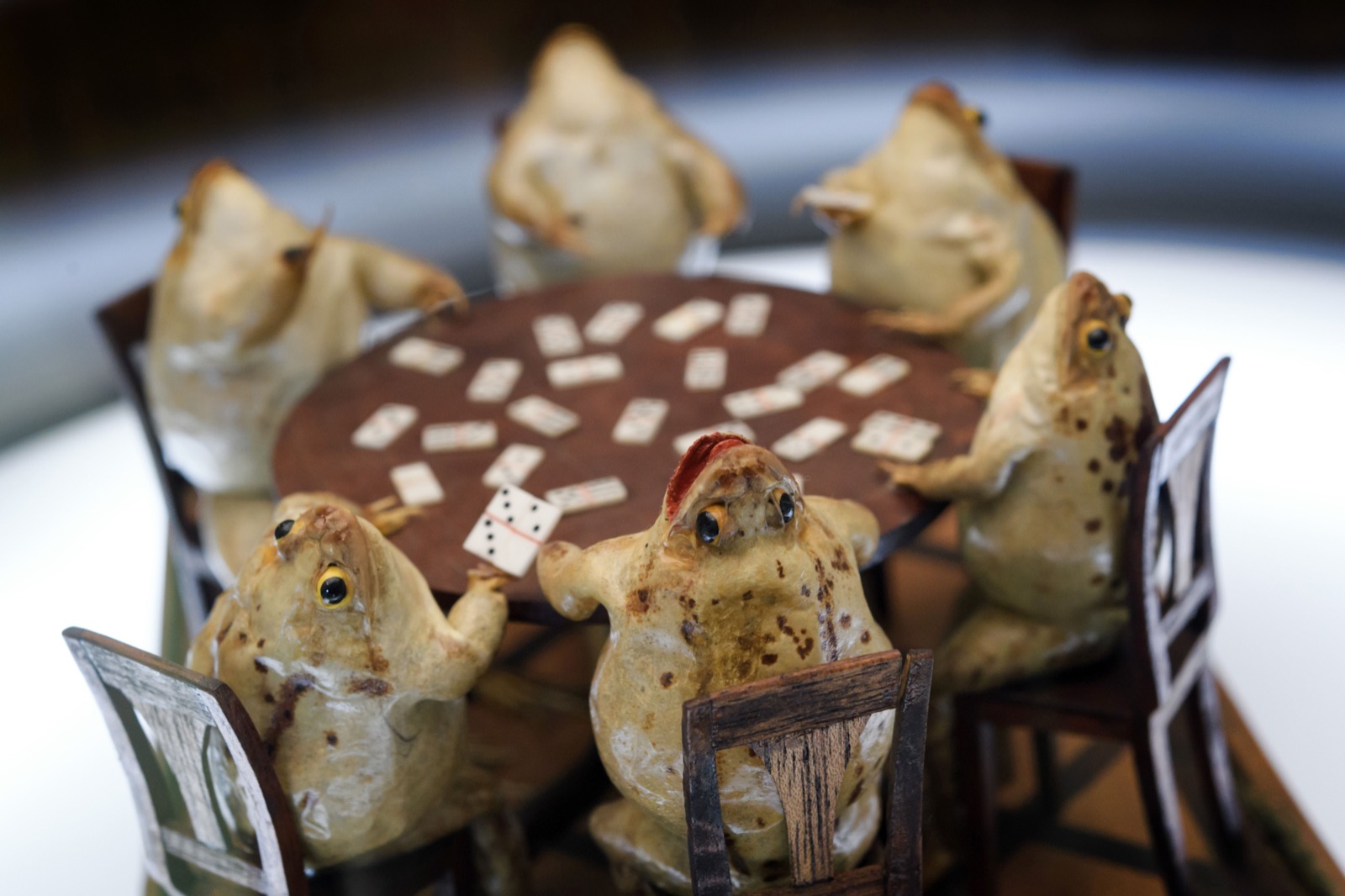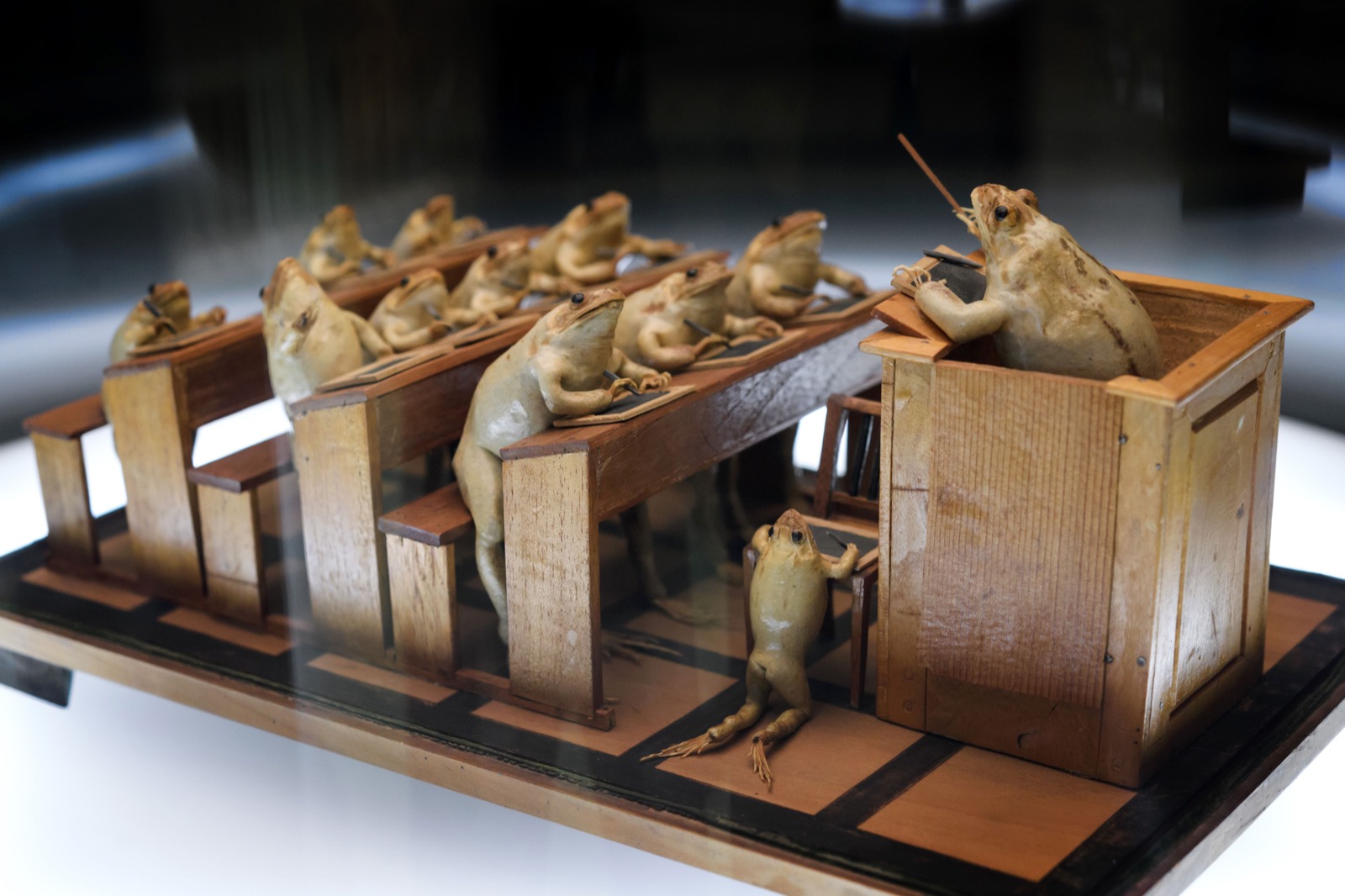 It all began in the 19th century when Françoise Perrier, a former officer in the Napoleonic Guard with a weakness for  frogs, began to take them home from his trips and fill them with sand.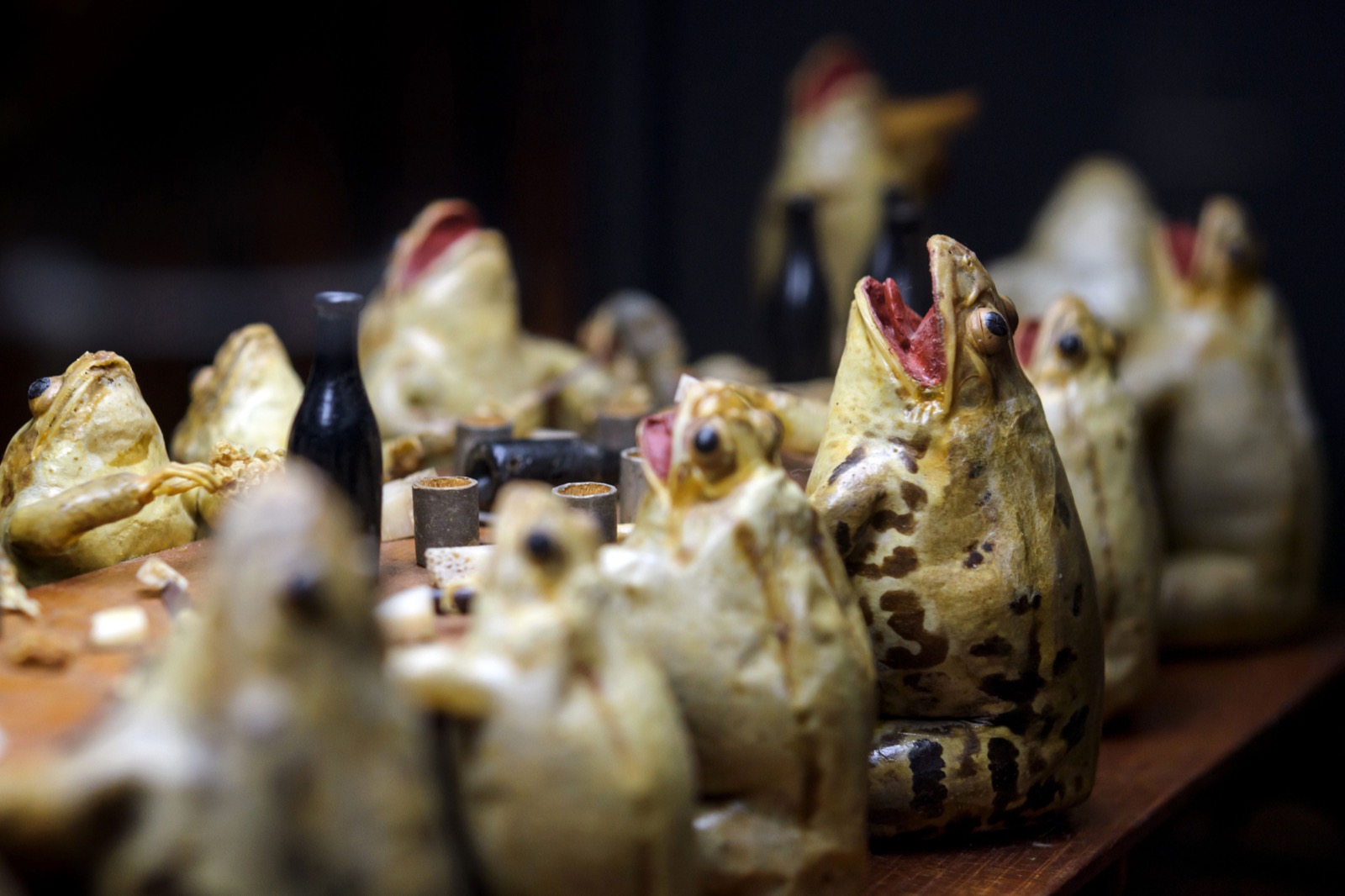 Between 1848 and 1860, the 108 teeny animals became the protagonists of fun scenes of everyday life: pupils in a classroom, guests at an electoral banquet, engaged in a billiards game or gamblers, sitting around a table with the family, soldiers in training, or attorney at the desk.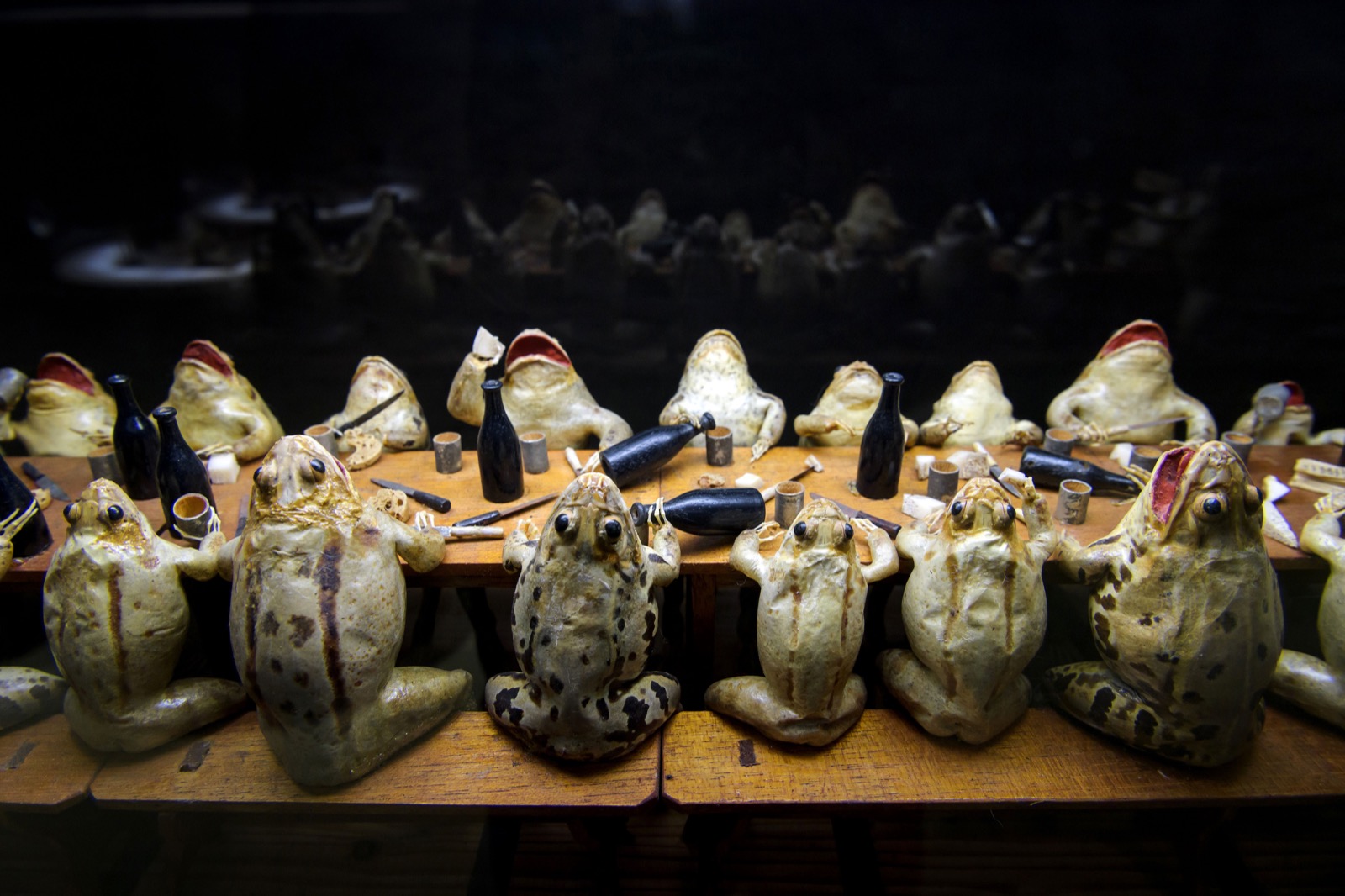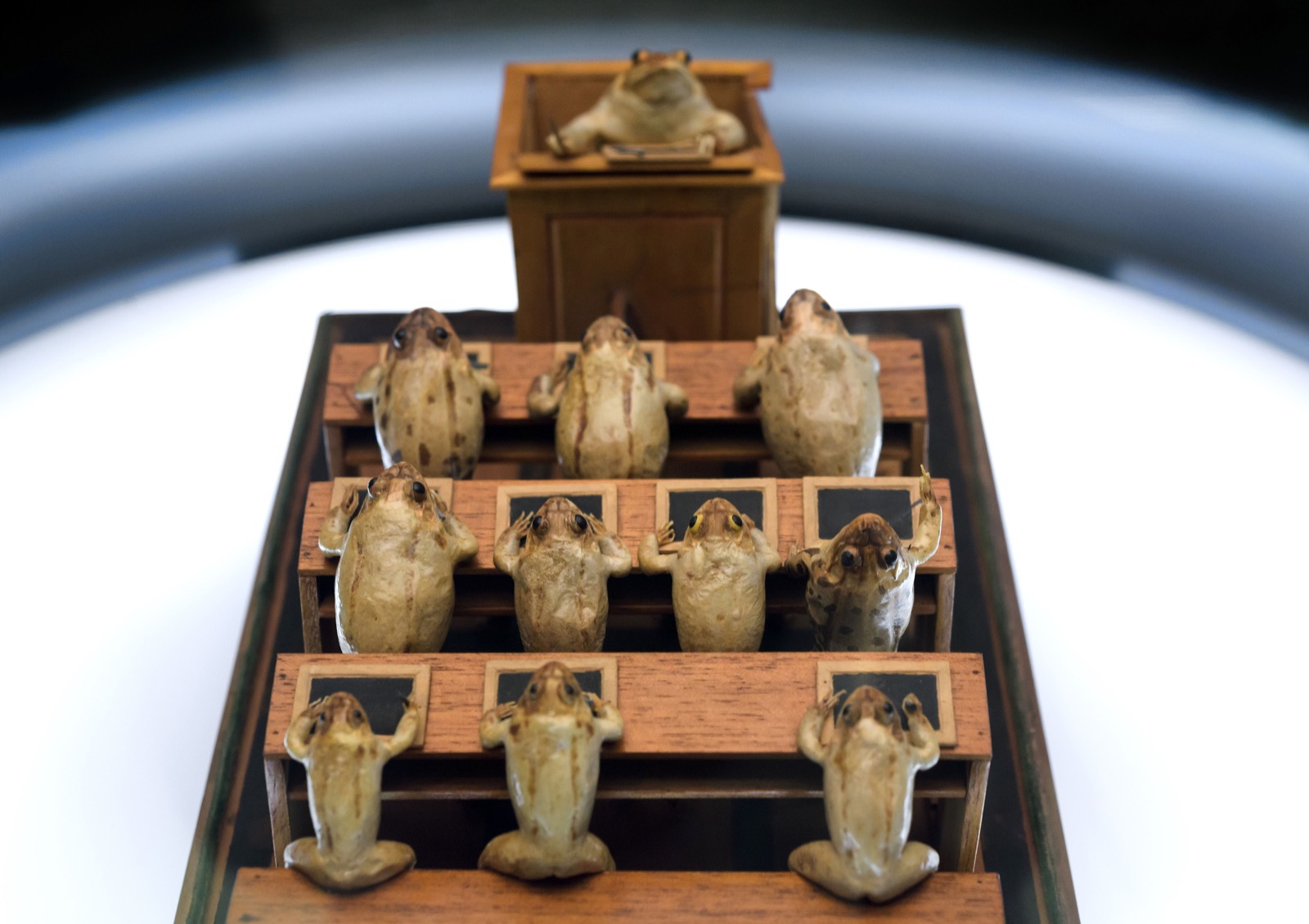 In addition to being a remarkable work of taxidermy and anthropomorphic art, the accurate reconstruction of furnishings and costumes of the time makes this collection really unique.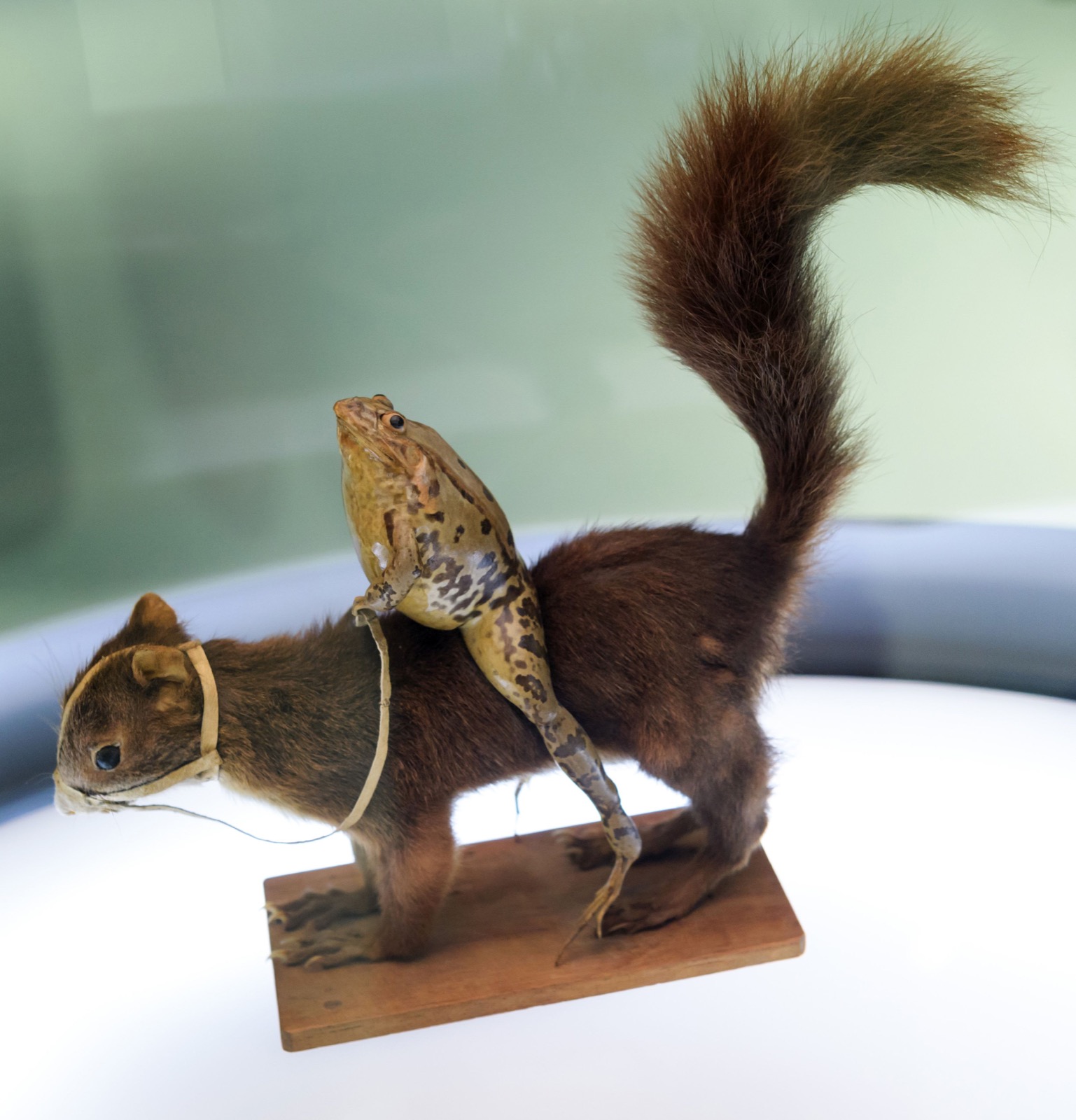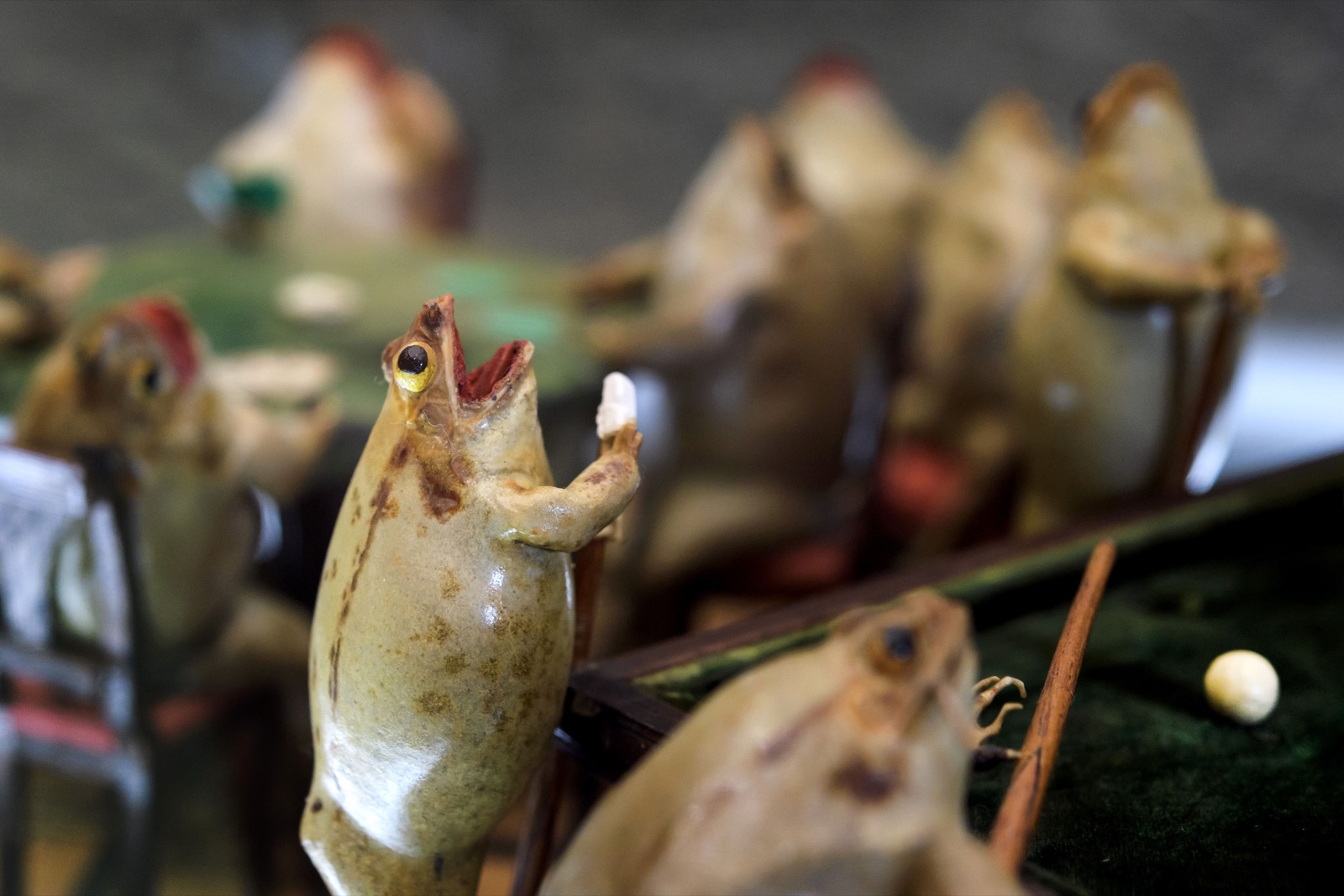 Le Musée des Grenouilles
Rue du Musée 13
1470 Estavayer-le-Lac
Tel. +41 (0)26 664 80 65
info@museedesgrenouilles.ch
www.museedesgrenouilles.ch
Photos: FABRICE COFFRINI/AFP/Getty Images