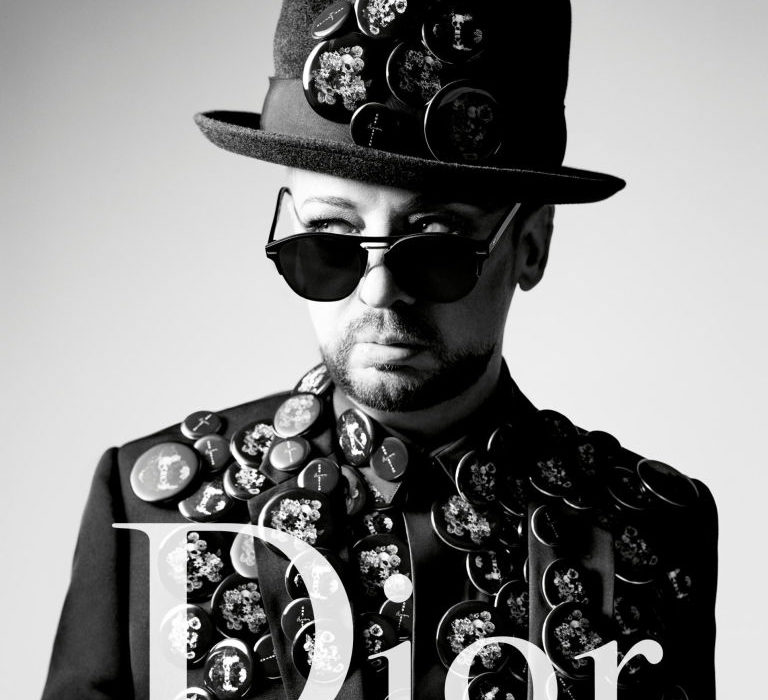 Who would have expected that the more pop and irreverent singer of the 80's became the male face of the Parisian fashion house?
Creative director Kris Van Assche says:
I really tried to translate what I think Dior Homme is right now. It's about music, it's about cinema, it's about fashion…Boy George, when I was a kid, was one of the first to have this message about difference being okay; he was such a major influence on my generation. That idea of freedom and being a rebel–which he still is–is really something that has stayed with me
Shot by Willy Vanderperre and styled by Olivier Rizzo, the New Romantic icon Boy George  wears a suit studded with pins and (naturally) an oversize chapeau.