While in world cinemas comes a new adaptation of the original story based on Lew Wallace's 1880 novel Ben-Hur: A Tale of the Christ, played by Jack Huston and starring Morgan Freeman, we collected some behind the scenes photos from the making of the legendary 1959 version starring Charlton Heston.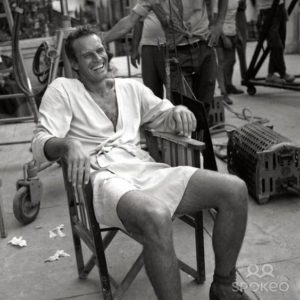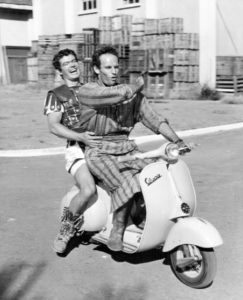 Stephen Boyd and Charlton Heston behind the scenes at Cinecittà Studios in Rome,  'Ben Hur', 1959. (Photo by Archive Photos/Getty Images)
Extras and film technicians  are gathered on a hill near Jerusalem to film. (Photo by Keystone-France/Gamma-Keystone via Getty Images)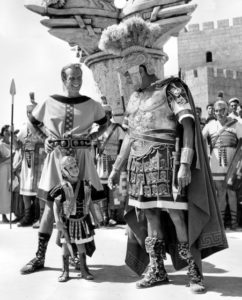 Charlton Heston and  Jack Hawkins  chatting  during a break from filming. Restored by Nick & Jane for Dr. Macro's High Quality Movie Scans.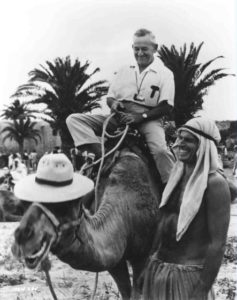 Photo vy MGM Studios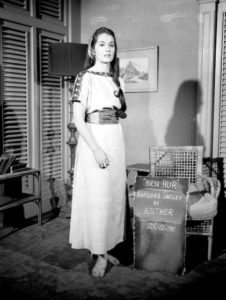 Photo by MGM Studios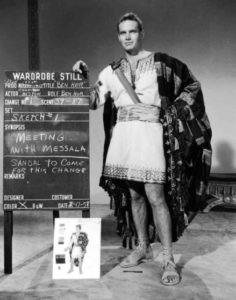 Photo by MGM Studios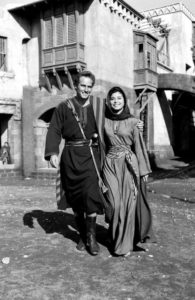 The film shot in the Cinecittà Studios in Rome was the most expensive ever made with a budget at the time of $ 15 million (about $ 122 million today). 100.00 costumes and 300 sets including the circus rebuilt in one year on an area of 18 acres with 40.000 tons of sand: the chariot race scene in the video lasted only nine minutes. But Ben Hur well won 11 statuettes at the 1959 Oscar edition.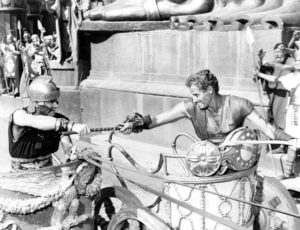 Photo by MGM Studios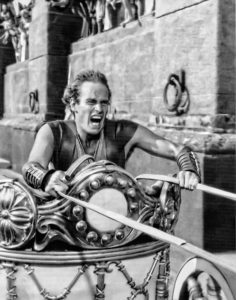 Here are the posters of 1959 and 2016 editions and the new trailer with Morgan Freeman as trainer counselling his pupil this way: "If you lose, you die."