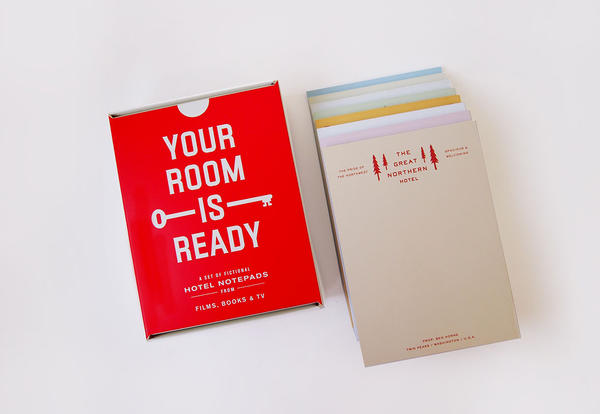 Herb Lester Associates, a small English publishing company specialized in maps and travel guides, has invented the Fictional Hotel Notepad series, block notes of hotels that do not exist. A set of eight blocks known for as many fancy hotels, which refer to movies, TV series and cult books, and which resemble the spirit of the hotel in the graphic setting.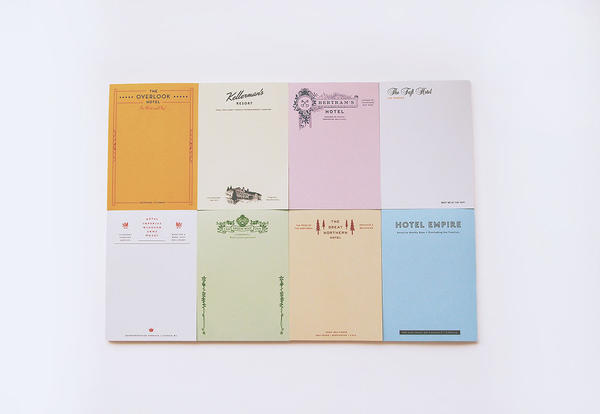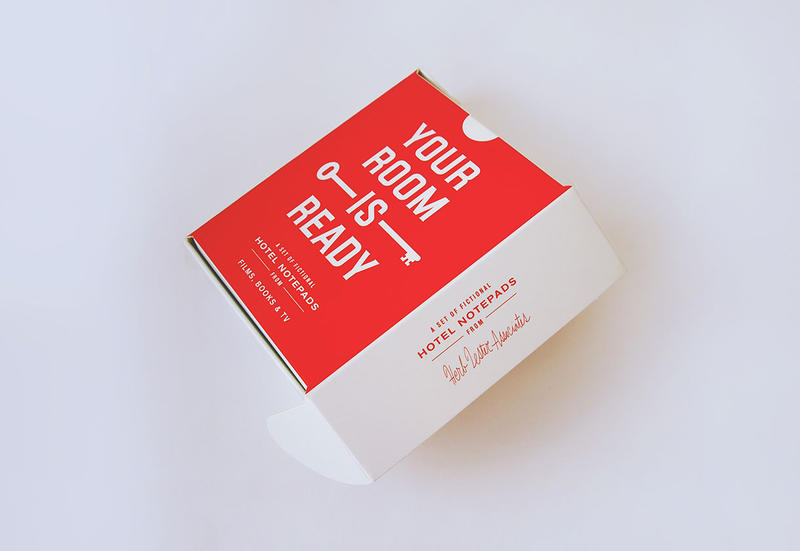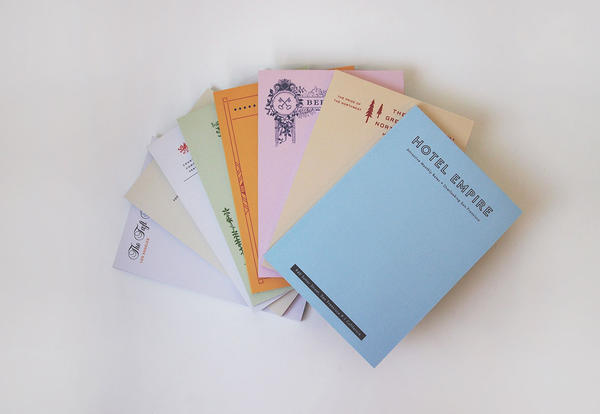 There are the Overlook Hotel of Shining, the Great Northern Hotel of Twin Peaks, the Taft Hotel of The Graduate, the Royal Imperial Windsor Arms Hotel of National Lampoon's European Vacation, the Agatha Christie Bertram Hotel, the Green Man Inn  of 1970s The Wicker Man horror movie, who has already been edited in a first-ever version shortly sold out, the British publisher has also added two more – the Dirty Dancing Kellerman's Resort and the Empire Hotel of Hitchcock's masterpiece The woman who lived twice – and picked them all eight in the Fictional Hotel Notepads Set.
Headers, phrases, full address, perfectly complement the illusion that these are really notebooks offered by hotels.