Queen Elizabeth II has created its sparkling wine. Three thousand bottles, vintage 2013, came into distribution and immediately sold out.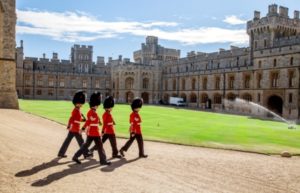 The sparkling wine was obtained from 16,700 vines – the same grapes of champagne (chardonnay, pinot noir and pinot meunier) -, planted six years ago on a 7 acres area in the castle park in Windsor Great Estate.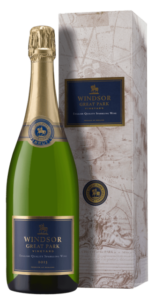 Her Majesty's bubbles, in a pack of three bottles, have been offered for sale online at 75 pounds by wine retailers Laithwaite's  although it is recommended people drink it by 2025. According to british press, it would end in the hands of collectors and investors who are betting on the future appreciation of the product. A second batch is expected in the autumn, at the much higher price of £ 35 a bottle. The production is given strong growth and is expected to touch the 20,000 bottles in the next 6-7 years.
Its features: an alcohol content of 12% offering both richness and finesse, an aroma of delicate toasted brioche, apricot and citrus notes, with gold-colored shovels gentle mousse, fine bubbles with bright lemon, stone fruit and toasty length.
English fizz has been soaring in quality over the last decade: just this week in London is discussed on the name to be given to the british sparkling wine and, according to the Times, the United Kingdom Vineyard Association would be oriented about naming British Fizz.
.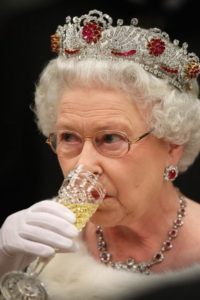 By opening her own vineyard, Her Majesty followed in the footsteps of her ancestors as Henry II first cultivated grapes in the 12th Century at Windsor Castle.