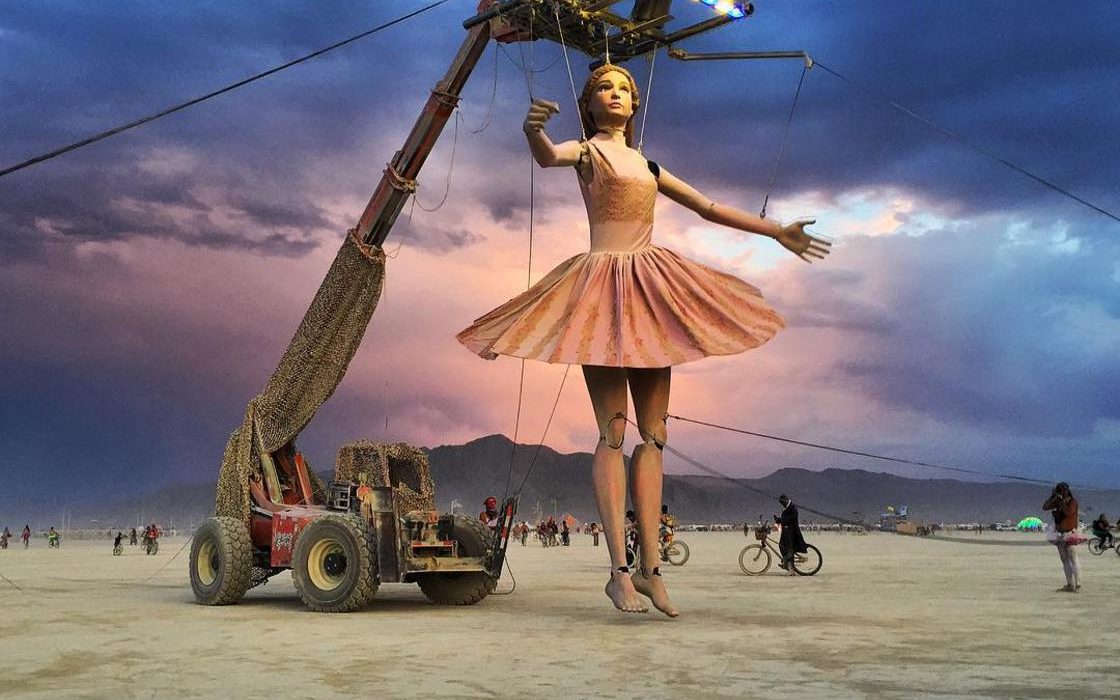 In the arid landscape of the Black Rock desert of Nevada, the Burning Man festival has just ended. Every year for 9 days, a "temporary metropolis dedicated to community, art, self-expression, and self-reliance" springs up here.
As we have already mentioned here, the event brings together more than 70.000 people: "burners" from around the world come to create installations, sculptures, architectures, or even just to live a truly unique experience. And, as always, at the end of the Burning Man festival all installations and structures are dismantled leaving no trace of what happened.
This year the theme of the event was "radical ritual",  "an attempt to reinvent rituals in our post post-modern world": here is a selection of really engaging images of the transgressive post-apocalyptic week.
Video by Mark Day